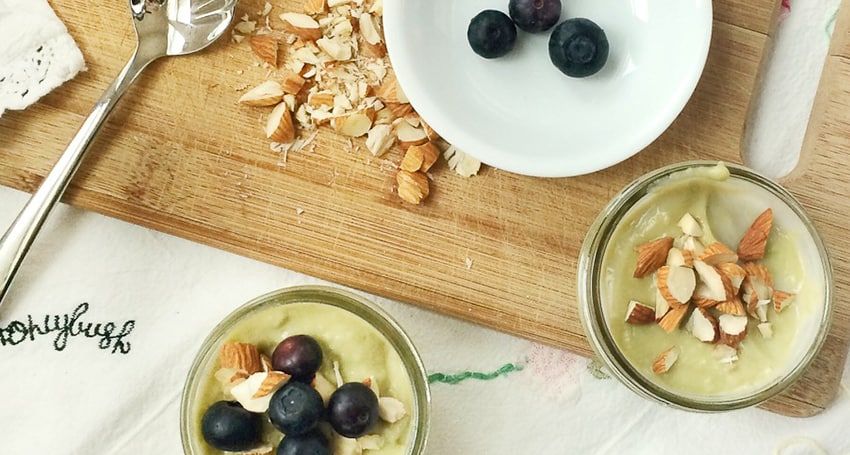 We know what most of you are thinking…  Loo-coo-what? 
All I can say is watch your back goji berries and chia seeds, there's a new kid on the superfood, nutritional powerhouse block and it's a force to be reckoned with!  Lucuma (pronounced Loo-koo-ma) is definitely our new favourite when it comes to powdered fruity goodness (sorry Acai… we still love you too!)
Lucuma is an exotic Peruvian fruit that looks a little bit like a small, green mango.  It isn't the juiciest of fruits, it's kind of got the texture of a boiled egg but that doesn't matter, because like so many of our other favourite superfoods Lucuma is usually consumed in powder form.  And guess what this just happens to be super convenient for?  Super Green Smoothies!
This lightweight, raw powder is simply brimming with super-powdered goodness!  It's rich in antioxidants that help to prevent disease and slow down the ageing process (hasta la vista wrinkles), as well as containing complex carbohydrates for energy and proper brain function.  It also works really well as a natural sweetener, it's low-GI and can help to stabilise blood sugar.  Try substituting Lucuma for regular sugar in some of your favourite fruity recipes by using a ratio of 2:1.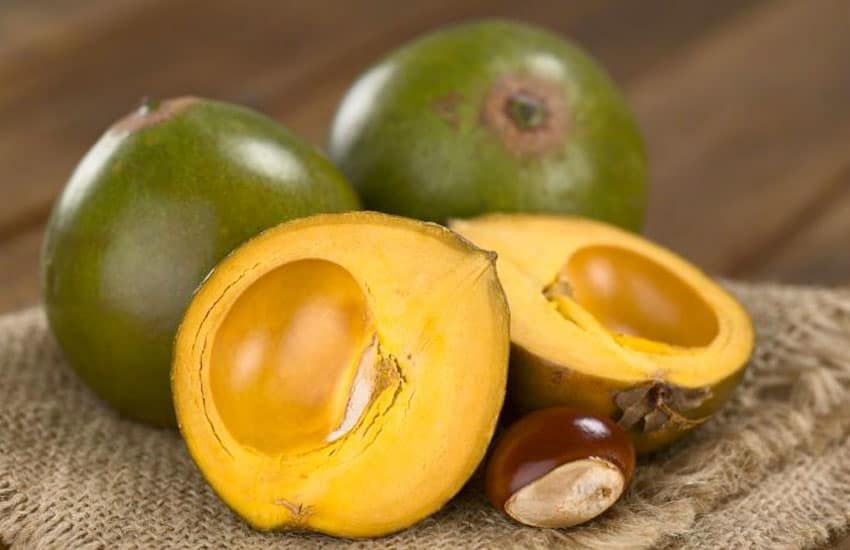 On top of all this, Lucuma is packed with vitamins and minerals like beta-carotine, vitamin C, zinc, iron and niacin. It even has as much calcium as a glass of cow's milk, making it a perfect option for anyone who is lactose intolerant or vegan.
The one thing you're going to love most about Lucuma though is the unique flavour.  It's like some sort of weird but wonderful creamy, citrus-maple combo… and trust me when I say it's absolutely delish!  Here are some of our favourite recipes for you to try…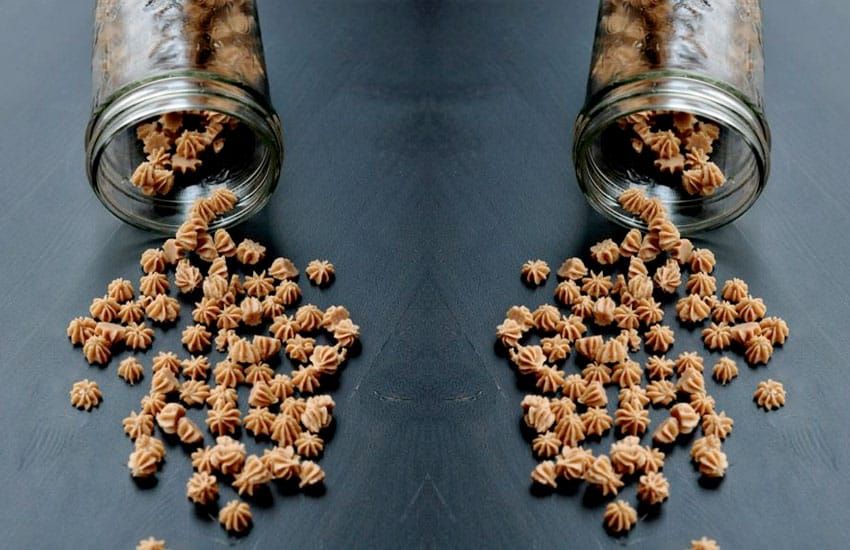 Lucuma Caramel Chips
INGREDIENTS
METHOD

1/2 cup raw cashew nuts (soaked)
1/4 cup maple syrup
1/3 cup lucuma powder
1/2 tsp vanilla extract
Pinch of salt

Blend all ingredients together until completely smooth

Place in a piping bag, with a tip of your choice and pipe onto a tray (be sure to use baking paper on tray so they don't stick)

Dehydrate in oven at 100C (or lower if your oven allows) until firm, about 1-2 hours (or possibly longer if using a lower temperature)

Store in the refrigerator. Use the chips in cookies, granola, trail mix, on top of your Super Green Smoothie or as a snack. Yum!

*Original recipe here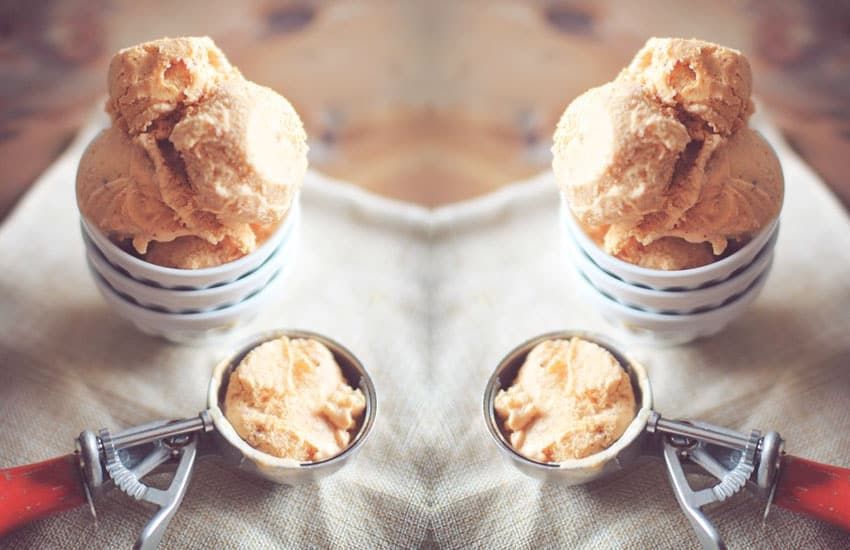 Easy Vanilla Lucuma Ice Cream
INGREDIENTS
METHOD

1/2 cup lucuma powder
1 cup cashews
1 Tbsp vanilla powder or extract
1/4 cup agave syrup or sweetener of choice (optional – just depends on how sweet you want your ice cream).
1 cup water

 

Blend, pour in container, freeze overnight & it is ready to serve. So simple!

 

*Original recipe here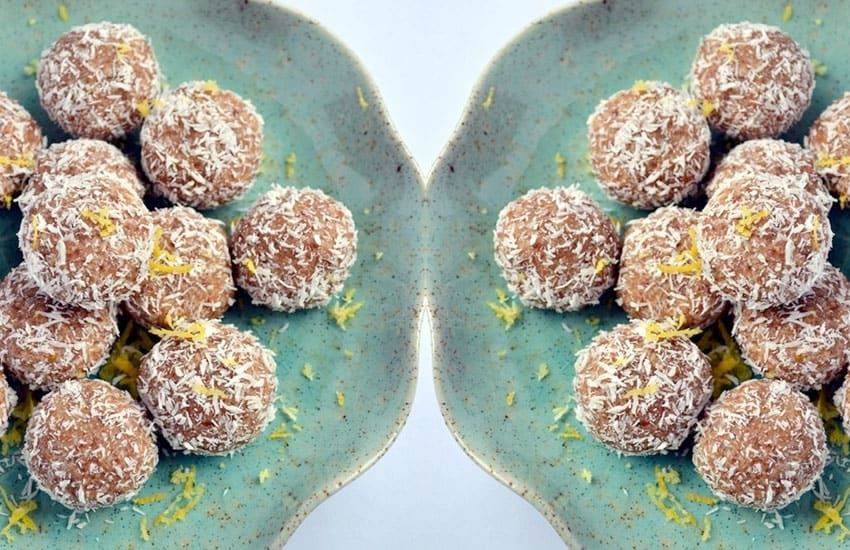 Raw Lemon-Lucuma Macaroons
Makes 12
INGREDIENTS
 

1/2 cup almonds
1/4 cup soft pitted dates
1/2 tsp vanilla extract
1/2 tsp lemon extract (if unavailable, add a little extra lemon zest)
Zest of one lemon
1 tsp lemon juice
1.5 Tbsp maple syrup
2 Tbsp ground flaxseed
2 Tbsp lucuma
1/2 cup shredded coconut ( 1/4C for rolling)

Pulse almonds in a food processor until coarsely ground. Add all remaining ingredients except coconut and process until a sticky dough forms. It should stick together when pinched between finger and thumb.

Add shredded coconut and pulse briefly to incorporate.

 

*Original recipe here