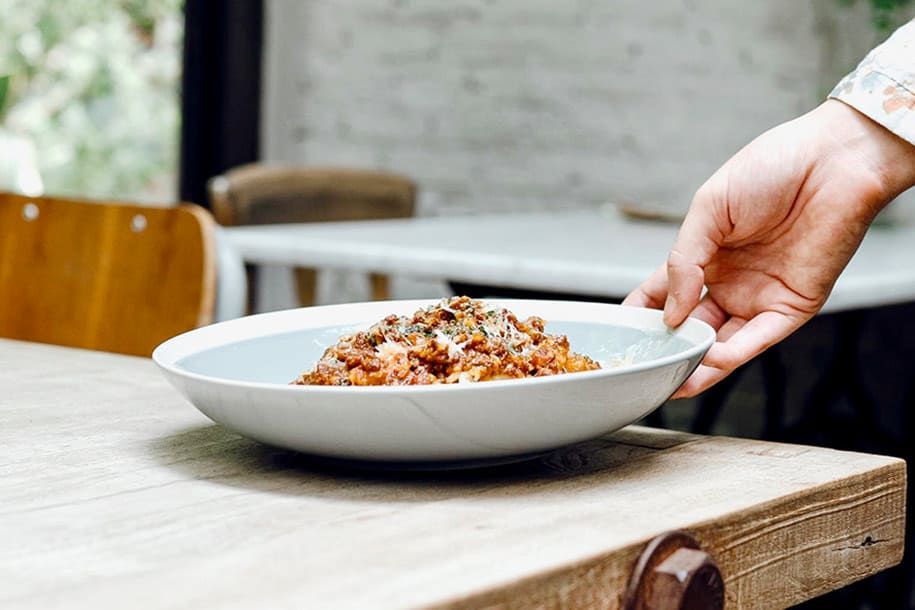 Ready in no-time, this Low-Carb Zucchini Spaghetti Bolognese gives you all the flavour of an Italian feast – without the added calories.
Low-Carb Zucchini Spaghetti Bolognese
Dairy-Free / Refined Sugar-Free
Serves 1
Ingredients
100g of lean minced beef
1/2 brown onion, finely diced
1 carrot, finely diced
1⁄2 celery stick, finely sliced
1⁄2 red capsicum, diced
1 cup of mushrooms, chopped
1⁄4 tsp mixed herbs
100g tinned chopped tomatoes
1 tsp of tomato paste
1⁄4 cup of light beef stock
1 large zucchini, spiralled
Salt and pepper, to taste
Method
Spray a large frypan with oil. On medium-high heat fry mince until browned and set aside. Add onion, carrot, celery and capsicum to the pan and cook until softened.
Add mushrooms, herbs, tomatoes and tomato paste and cook for a further 3 minutes.
To your vegetables, now add the mince with 1⁄4 cup of beef stock. Cover and simmer for around 20 minutes, stirring occasionally, until the sauce has reduced and thickened.
Mix the zucchini spaghetti into the sauce. Cook for a further 3 minutes and serve with salt and pepper.
WANT MORE? CHECK OUT OUR RECIPES SECTION AND OUR BOOKS FOR MORE NUTRITIOUS TASTY MEALS.