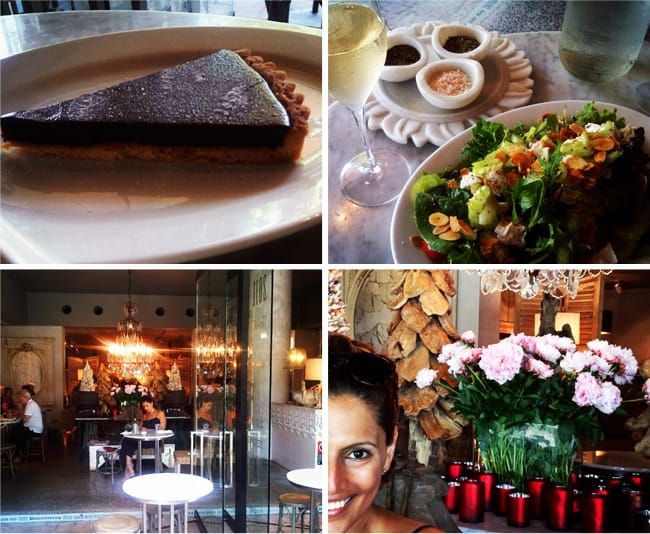 I don't usually post things that relate only to Sydney-siders but I couldn't resist letting you all in on the gorgeous space that is La Croix, in the hope that one day anyone who isn't from Sydney will be able to visit.

La Croix, which is French for 'The Cross', is a unique space in Sydney's Kings Cross, housing both a café and retail store which stocks gorgeous antiques and collectibles sourced from France and Belgium. I took a few snaps to show you just a few of the gorgeous items in store. They are very splurge-worthy … or would make perfect Xmas gifts for someone special (hint hint, Marcus!)
I have attended a few events at La Croix in the past, but this week, I went there for a delicious lunch. Not many cafés are what I'd call amazing, but this one was. It's like a little piece of France, without the airfare.
Check out the mouthwatering menu … special mention goes to the chocolate tart and their signature dessert, the apple tarte tatin. Sadly there is no pic of the tarte tatin because I DEMOLISHED it before Marcus could take a single picture. I do believe though, that is a perfectly good reason to go back again… and again.