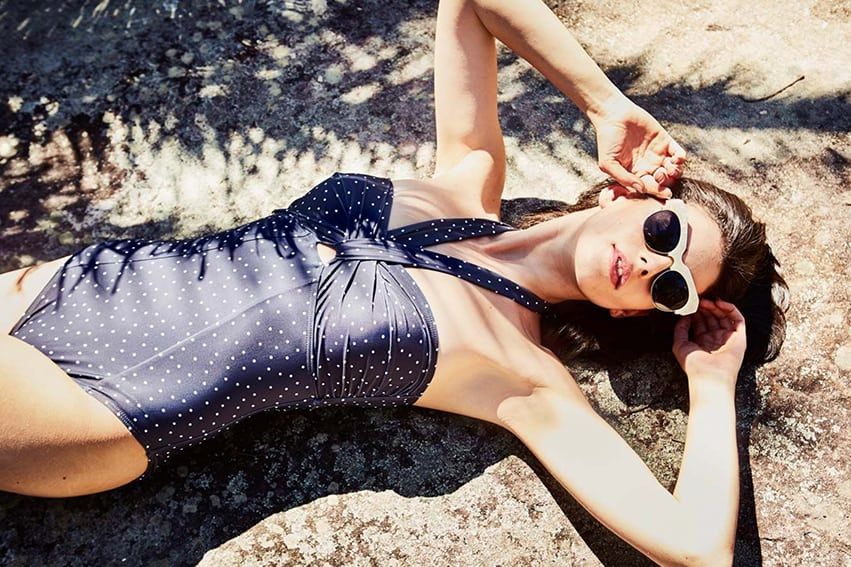 We think most women can agree that trying on swimwear (and jeans) can be one of life's most tedious tasks. From finding the right size and style to awful change room lighting (why is it always so bad?), trying to find a new pair of cossies is always harder than it should be!
In saying all of that though, there's one swimwear brand that we always come back to because we never have any issues with sizing or styles, and the best news is that we don't have to go to a change room lit with fluorescent lights, we just order online!
Contessa Volpi is our go-to swimwear brand (you've probably seen Maha wear her fave piece in Fiji and Hawaii) because all the styles are incredibly flattering and oh so stylish. 
Contessa Volpi recently released their second collection, inspired by Bridgette Bardot and the Golden Age of cinema so each piece evokes the sense of a bright European summer's day. We spoke to Enrica Volpi, owner of Contessa Volpi, who said, "we've taken the feminine and playful aspects of 50s swimsuit fashion and combined it with a sleek, modern feel"
Crafted from premium Italian Lycra, every Contessa Volpi swimwear piece is handmade in Sydney – delivering a range of one-pieces and bikini sets that remain fashionable no matter how far you travel.
If you're in the market for new swimwear, here are our five favourite pieces from the summer 2017/2018 collection!