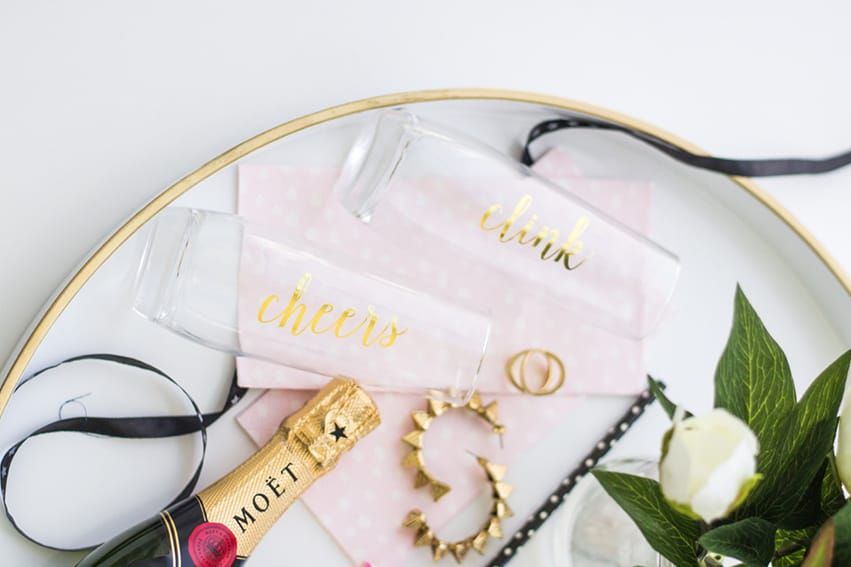 Trays are without a doubt one of our favourite home décor pieces because of how versatile they are!
Trays are the Little Black Dresses of the homewares world because they look just as chic dressed up or dressed down, which is why we love scattering them throughout our homes in different rooms. From inside to outside, trays can transform a space in minutes. Here are our tips on how to style a tray!

Whenever we style our trays with makeup and fragrances, we are reminded of old school glamour. It makes us think of Audrey Hepburn and Grace Kelly and we'll happily emulate anything Audrey and Grace do!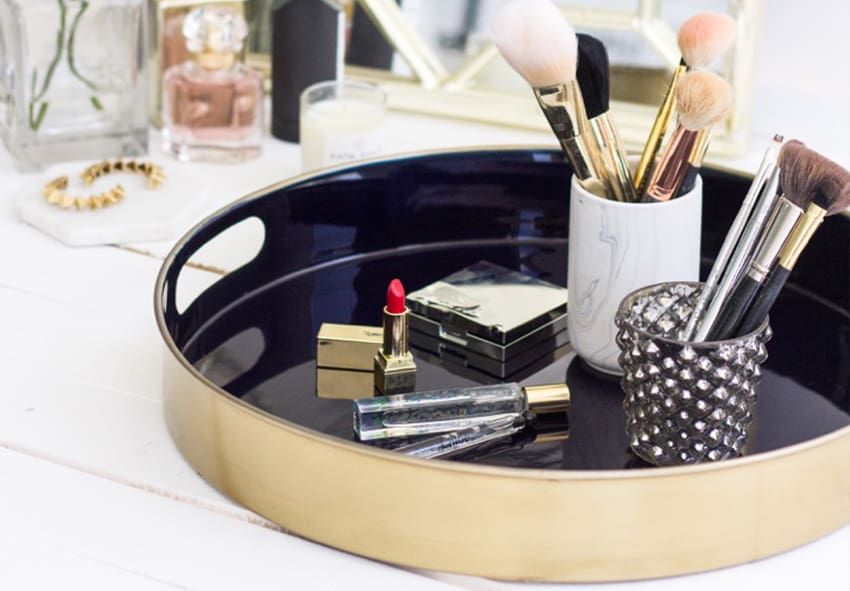 Using a tray for entertaining purposes is probably the most popular way to use a tray but that's because it looks so good! From hosting a summer soiree with endless glasses of champagne to having afternoon tea with a couple of your besties, a good tray can stand the test of time for any occasion.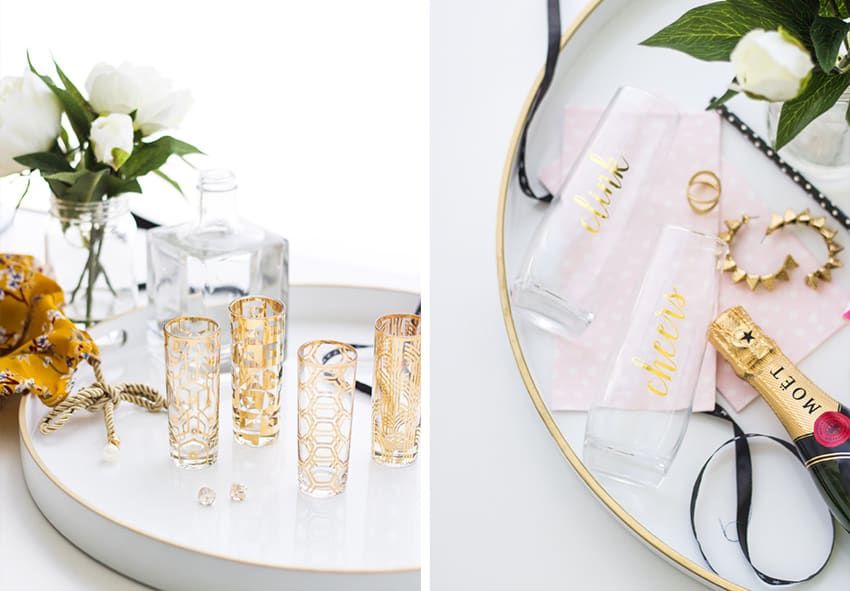 We adore styling trays with a few of our favourite recipe books and our most used utensils. Not only does it look incredibly chic on the kitchen bench but it's also super practical for storage.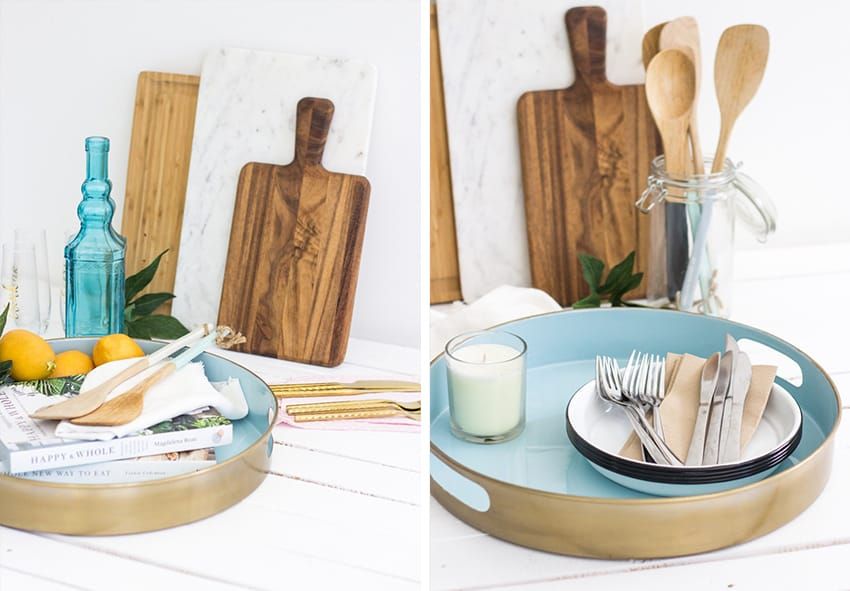 This way of styling is definitely the most unexpected but boy, does it look good! A statement tray hanging on the wall or leaning against a bookshelf can create the illusion of more space, especially if it's a mirrored one.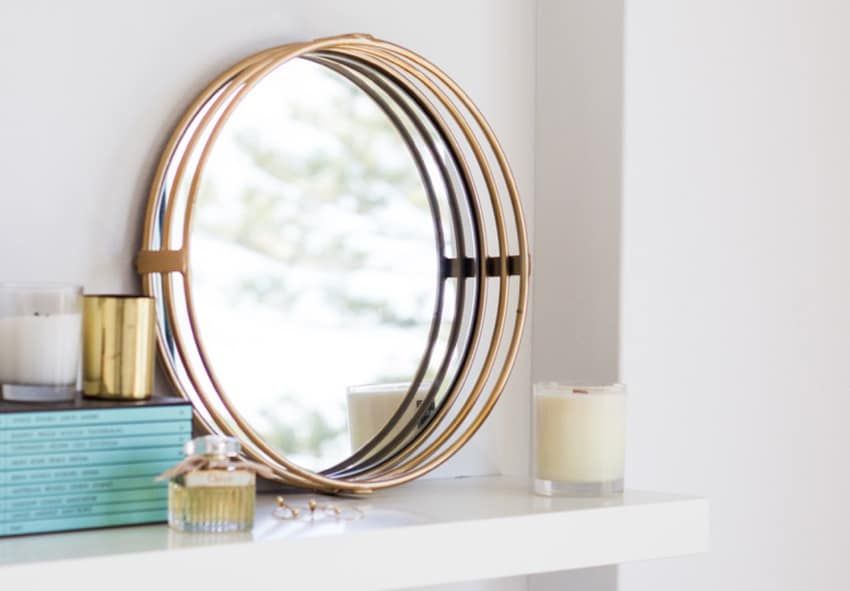 In our opinion, one can never have too many candles so when we group them altogether in a simple arrangement on a tray you can imagine how happy it makes us! We also think it makes a gorgeous table centrepiece!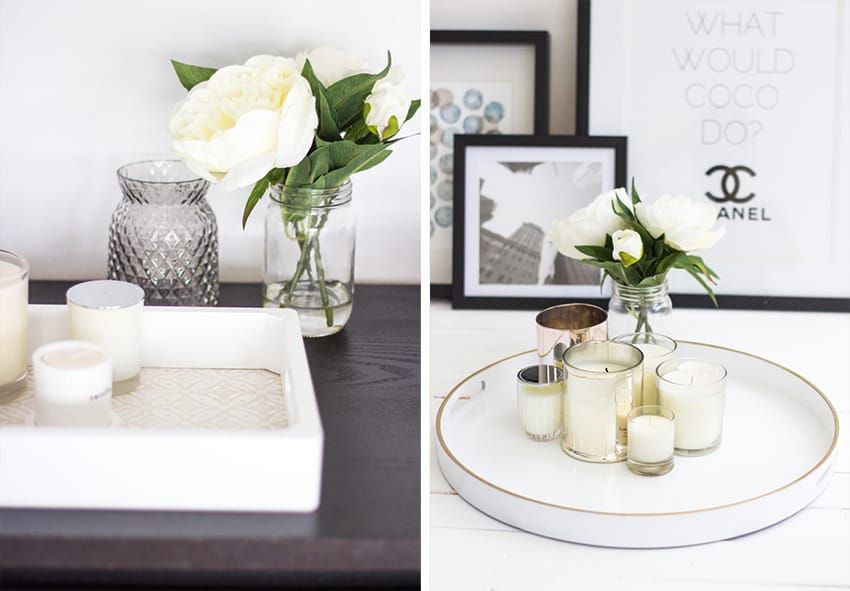 (function(){var scriptURL='https://sdks.shopifycdn.com/buy-button/latest/buy-button-storefront.min.js';if(window.ShopifyBuy){if(window.ShopifyBuy.UI){ShopifyBuyInit();}else{loadScript();}}else{loadScript();}
function loadScript(){var script=document.createElement('script');script.async=true;script.src=scriptURL;(document.getElementsByTagName('head')[0]||document.getElementsByTagName('body')[0]).appendChild(script);script.onload=ShopifyBuyInit;}
function ShopifyBuyInit(){var client=ShopifyBuy.buildClient({domain:'swiish-by-sally-obermeder.myshopify.com',apiKey:'b9bcd77eea223a9ac3df9c0117588ac0',appId:'6',});
ShopifyBuy.UI.onReady(client).then(function(ui){ui.createComponent('collection',{id:2303328269,node:document.getElementById('collection-component-ac32faafca3'),moneyFormat:'%24%7B%7Bamount%7D%7D',options:{"product":{"variantId":"all","contents":{"imgWithCarousel":false,"variantTitle":false,"description":false,"buttonWithQuantity":false,"quantity":false},"styles":{"product":{"@media (min-width: 601px)":{"max-width":"calc(25% - 20px)","margin-left":"20px","margin-bottom":"50px"}},"button":{"background-color":"#fdcfcf","color":"#000000",":hover":{"background-color":"#e4baba","color":"#000000"},":focus":{"background-color":"#e4baba"}}}},"cart":{"contents":{"button":true},"styles":{"button":{"background-color":"#fdcfcf","color":"#000000",":hover":{"background-color":"#e4baba","color":"#000000"},":focus":{"background-color":"#e4baba"}},"footer":{"background-color":"#ffffff"}}},"modalProduct":{"contents":{"img":false,"imgWithCarousel":true,"variantTitle":false,"buttonWithQuantity":true,"button":false,"quantity":false},"styles":{"product":{"@media (min-width: 601px)":{"max-width":"100%","margin-left":"0px","margin-bottom":"0px"}},"button":{"background-color":"#fdcfcf","color":"#000000",":hover":{"background-color":"#e4baba","color":"#000000"},":focus":{"background-color":"#e4baba"}}}},"toggle":{"styles":{"toggle":{"background-color":"#fdcfcf",":hover":{"background-color":"#e4baba"},":focus":{"background-color":"#e4baba"}},"count":{"color":"#000000",":hover":{"color":"#000000"}},"iconPath":{"fill":"#000000"}}},"productSet":{"styles":{"products":{"@media (min-width: 601px)":{"margin-left":"-20px"}}}}}});});}})();