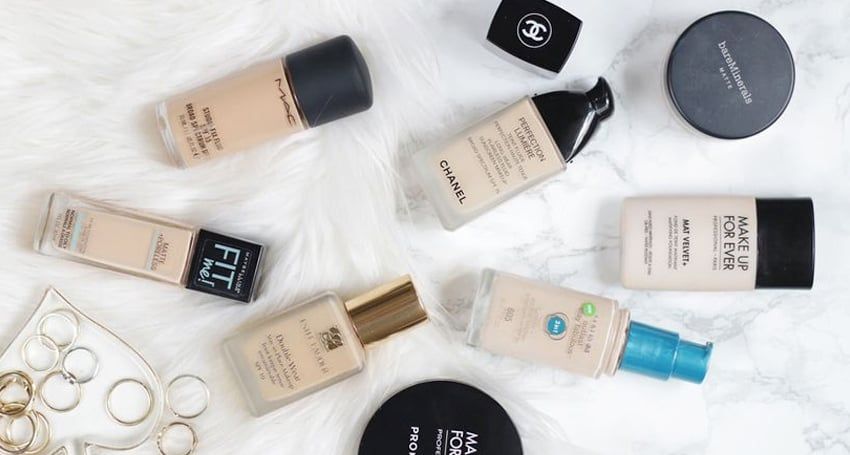 We've done our fair share of foundation testing.  Matte, satin, warmer, cooler, lightweight and long-wearing – we've tried it all!  But while we have found a heap of post-worthy products, there's one element that's also worth talking about – the colour.  
There has to be a million and one shades out there to choose from, but the issue is that our skin keeps changing colour, predominantly due to the seasons (farewell summer glow… sob sob). For this reason, it's almost impossible to find a shade that'll suit your skin tone all year round.   That's why knowing how to mix foundations is such a great skill to have.  
Here's how to create your very own custom shade in minutes…

First things first – choosing your base.  Finding the perfect shade is one thing but if you don't have the right type of foundation, you can kiss your flawless finish goodbye!  
If you have dry, flaky skin, choose a rich, anti-ageing foundation with hydrating ingredients – look for words like 'dewy' or 'satin'.  If you have oily skin, opt for an oil-free formula with lightweight silicone.  These are great because they won't clog your pores and will stop your makeup from sliding all over the place.  Finally, if you have sensitive skin, mineral makeup should be your go-to.  It's super light on the skin and won't cause irritation like some other heavier foundations.  

Once you find a formula that works for you, the next step is to pick two shades.  Choose one that is 2-3 shades lighter than your natural skintone and another that is 2-3 shades darker. 
If you had trouble picking the perfect formula in Step 1, this may be because you have 'normal' skin that isn't too oily or too dry.  In this case, you might like to use one foundation with a matte finish and pick a dewy finish for the second.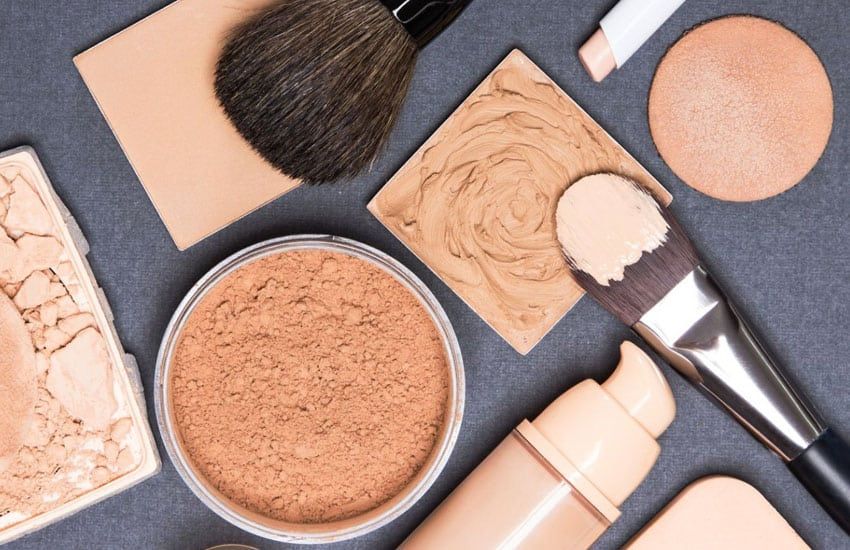 Now for the fun part – mixing!  Using a small brush, mix one blob of dark foundation and one blob of light foundation in equal parts to create a solid colour.  Look at your face in natural light and determine whether you need to add more dark or more light foundation to the mix. 
Once you feel you've got a pretty good match, brush some of the mixture onto a clear mixing palette.  If you don't have one of these, any clear piece of plastic will do (think takeaway container lid). Hold the plastic up to your cheek to see if the colour looks like a match.  If it doesn't, then add more light or dark foundation as needed.  Continue this process until you find your perfect shade.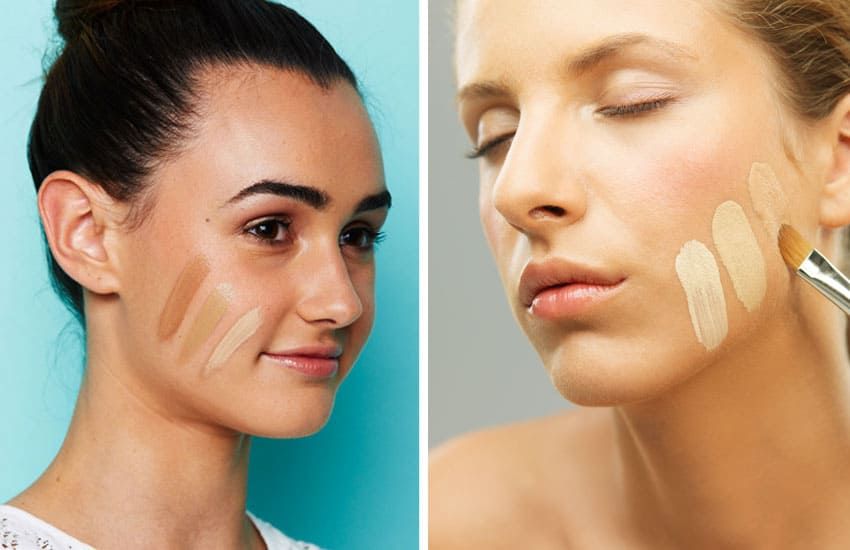 A shade may look perfect when held up against your skin, but can never truly tell until you've applied it to your skin.  Once you think you've found the right shade, apply a few stripes in a vertical line down your cheek and blend.  
Next, check out the result under natural light.  If the foundation is virtually invisible, you've found your perfect match. If you can tell it isn't the right colour, then go back to stage 3.  Finding your custom shade can be a lengthy process but trust us, it's totally worth it!
Have you tried customising your foundation colour? Leave a comment below, we would love to know whether it's something you've stuck to doing, any tips or tricks you learned along the way etc…