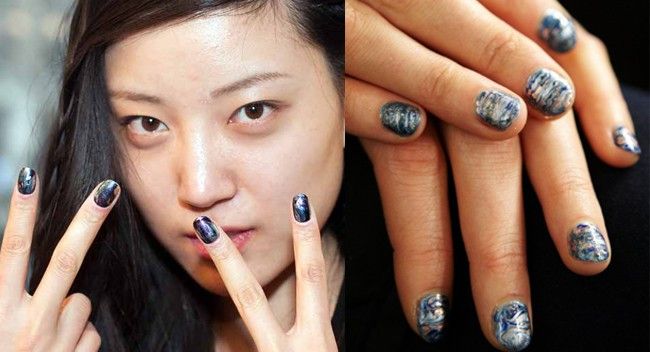 It seems like there's a new nail colour, trend, style or discovery every couple of days and we loooove it! I mean, let's face it, our nails would be boring if we didn't play around with nail art.
The oil slick mani was spotted on the runways earlier this year at Rebecca Minkoff's show in New York. The look is a killer – it's the perfect way to mix strong metallic shine with a blend of basic tones to give an overall chic look with a dash of kick.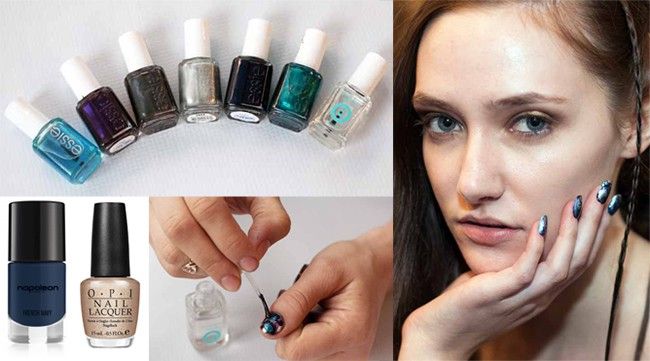 The best part is that it's soooo easy to get the look in a few easy steps:
Apply a layer of base coat and let it dry.
Choose up to 5 different colours of nail polish, including a mix of metallic and base tones. We like to include navy (like Napoleon French Navy, $19.00), and gold (like OPI Glitzerland, $19.95) in our mix.
Selecting the dark basic colours first, dab small dots onto your nail. Then repeat this step with the metallic shades.
Using a very thin paintbrush, slowly mix the colours through, creating a swirly texture combining all the dots. Ensure that all areas of the nails are painted.
Using a topcoat, seal the final colour onto the nail and allow time to dry completely.