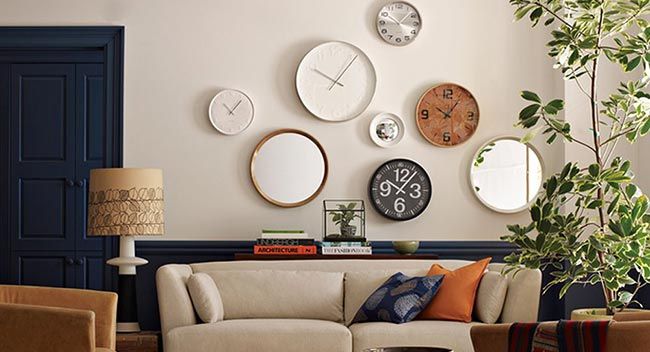 In the age of the iPhone, I sometimes think that we have lost sight of the simple beauty of the clock. Retro as it may be, wall clocks can be a great addition to any room. Not only are they going to keep you on time, but they can also act as a design feature, with clocks to suit every interior style.
Wall clocks can be used to create a focal point in a room, and are also a great way to add personality to a plain, empty wall. A great tip is to group a whole lot of clocks together to create a feature wall. Try going for clocks of varying shapes and sizes, but keep the colour palette consistent to make sure they all work together.
With so many different styles on offer you're sure to find one to suit your room. Here are a few of our favourites.
 

Antique

Classic

Retro

Record Wall Clock, 'Stevie Wonder – I Just Called To Say I Loved You', $23.93, Etsy

 

Quirky

 

Modern

 

Weathered

 

Fun for Kids