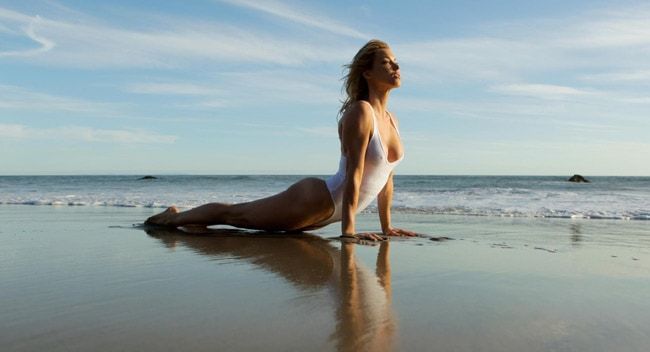 With all the travelling, disruption to schedules and overindulgence it can be far too easy to let your fitness regime slide during the festive season.  So what can you do to avoid a fitness slip up?
Change your gym, not your routine
If you're going away for the holidays, see if there's a gym local to where you're staying.  Call up in advance and book yourself in for a class. If you've booked and paid you're more likely to commit and see it through. 
Try a new route
If you're a runner, it's easy to get bored of your usual route.  If you're staying away from home, use the opportunity to take in some new scenery – Google maps is your friend for advance planning here! We also love the Body & Soul b & s run coach app (free, itunes) which tracks your runs, provides training programs and gives you a list of running routes in the local area.
Mix it Up
If your usual form of exercise is unavailable to you, why not try something a little different?  Long walks after big meals, Wii fit, or dancing the night away will all burn calories…. My Yoga Online also offer yoga and pilates classes online that you can do from the comfort of your hotel room.
Have a very happy New Year
Our current favourite app (although it's a little off the wall) is Zombies, Run! – run from the zombie hoard and listen as the story unfolds…  The full-scale Epic Adventure is around $7.99 from the app store, but there's also a shorter 5k training plan that's just $3.99.  Trust us, it's good! www.zombiesrungame.com
swiish tip: think of your daily exercise session the way you think about your holidays – part of getting away from it all, hopefully this should encourage you to stay on track!