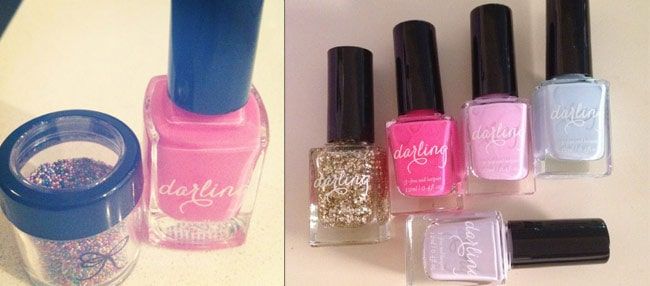 Ahhhh nail polish, I love you so! Quick, easy and inexpensive, a hot mani can lift your mood and change your look.
And it seems it's not just me who obsesses over manicures. People have actually stopped me as I have walked down the street to ask me what colour my polish is. I always reply with, "Well, Hello Darling!"
But it's not just a greeting… Hello Darling is an incredible range of gorgeous nail polish, lovingly designed and produced in Australia by Kim McKay and Heather Snodgrass-Brine. The ladies decided to turn their passion for polish into making the world beautiful, one nail at a time!
What I love most about the Hello Darling range, other than the huge range of incredible colours, is that all of the nail lacquers are what's called 'five-free' – that is, they are free of nasty chemicals toulene, formaldehyde or formaldehyde resin, dibutyl phthalate (DBP) or camphor – and they are also animal testing & cruelty free. Love it!
Not only do Hello Darling make a great range of polishes, but they also have some really fun and expressive nail art. These decals are so easy to apply – all you need is a pair of scissors! My favourite are the Dégradé Noir – dark, metallic and sultry. Gorgeous for an evening party.
And so as a little gift to you, our lovely friends
* images thanks to www.theperfectlipstick.com…one of our fave be at Hello Darling are offering 10% off The Bedouin and Let It Glow ranges for swiish readers. Just enter the code: SWIISH when you shop online at: http://hellodarling.com.au/

 auty blogs!
Happy Shopping!