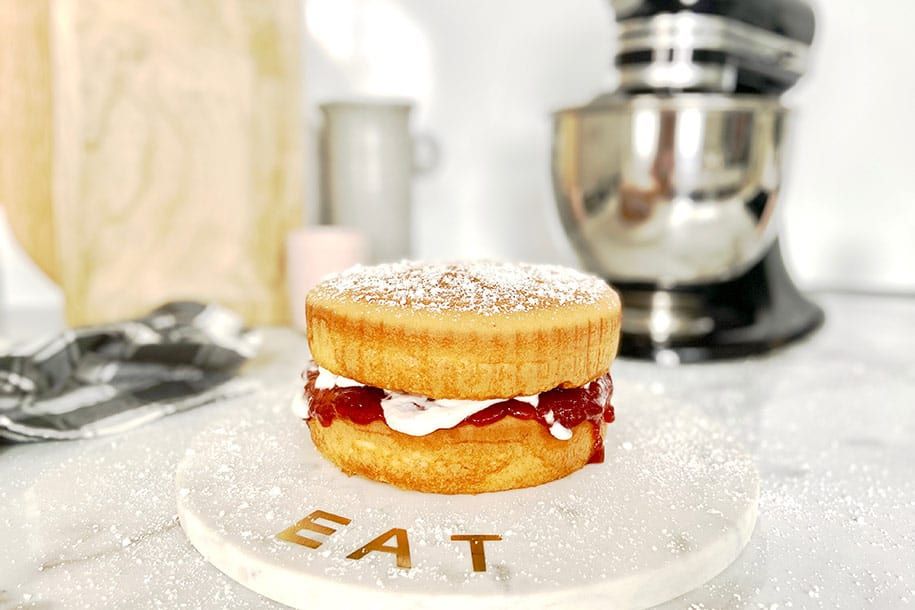 Say hello to this fluffy, creamy, jam-filled cake of deliciousness. Not to mention it's a cleaned-up version that's got all the flavour, minus the naughty stuff. This Healthy Jam & Cream Sponge Cake ticks all the boxes – especially when the KitchenAid Artisan Stand Mixer does all the hard work for you. So easy, so tasty, so GOOD.
HEALTHY JAM & CREAM SPONGE CAKE
Refined Sugar-free / Vegan
Makes 1 cake
INGREDIENTS
400g self-raising flour
1 ¼ tsp bicarb of soda
250g coconut sugar
400ml nut milk
3 tbsp maple syrup
115ml coconut oil, melted
2 tsp vanilla extract
4 tbsp jam, or more as needed for filling – we love using the healthy St Dalfour Strawberry Spread from Coles
4 tbsp coconut yoghurt, or more as needed for filling
Icing sugar, to dust, when serving
METHOD
Preheat the oven to 180°C. Line 2 x 23cm (or medium-sized) loose-bottomed cake tins.
Using the KitchenAid Artisan Stand Mixer, process the flour, bicarb soda, sugar, milk, maple syrup, coconut oil, and vanilla extract until combined.
Spoon the mixture into the prepared cake tins and bake for 40-45 mins until cooked through. Remove from the oven and leave to cool for 15 mins in the tin, then remove and leave to cool completely on a wire rack.
Spread the jam evenly over one half of the cake, followed by the

coconut yoghurt.

Top with the second cake and dust with icing sugar to serve.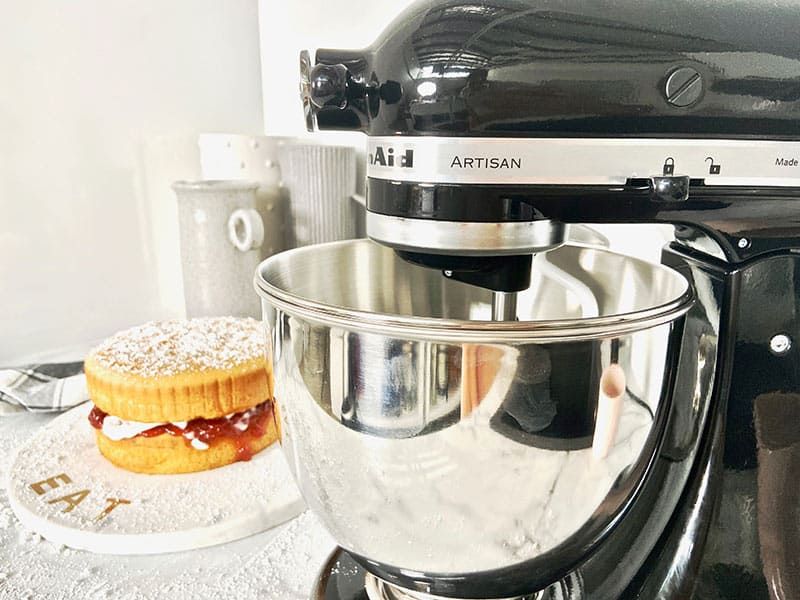 WANT MORE? CHECK OUT OUR RECIPES SECTION AND OUR BOOKS FOR MORE NUTRITIOUS TASTY TREATS.