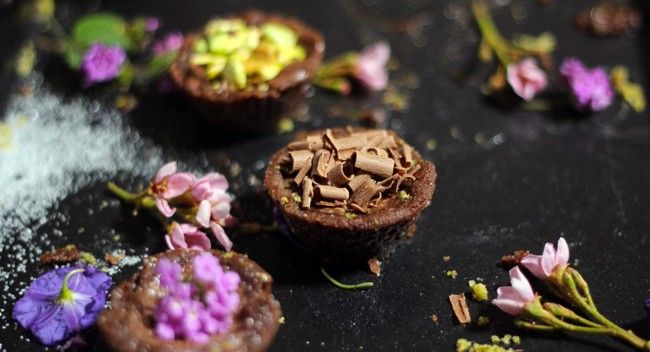 I came across this delicious recipe the other day while in the midst of a pretty serious chocolate craving. Soooo given my major sweet tooth, it was a bit of a no-brainer. I made the tarts and safe to say they were pretty amazing so I knew I had to share (the recipe, that is… because I ate all of the tarts).
And if you think that they seem a little daunting to make, don't worry – it's incredibly easy and so, so satisfying.
These Maman's Kitchen rosewater and pistachio chocolate mini tarts are perfect for an everyday dessert, high tea with the girls or that cheat treat I know you've all been day-dreaming about.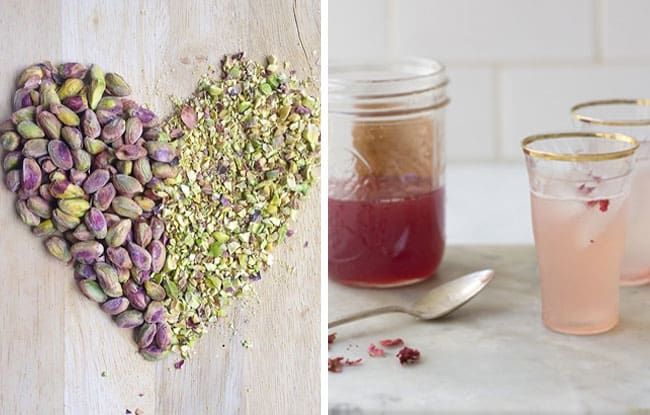 With its infusion of Persian flavours like rosewater and pistachio, and of course – the star ingredient – a decadent burst of chocolate – you'll see why this is happiness in a tart.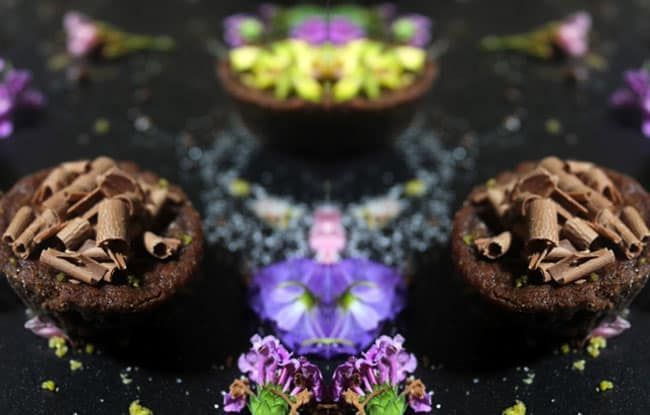 TRIPLE LAYER ROSEWATER AND PISTACHIO CHOCOLATE MINI TARTS
Ingredients                                                                                                                     
Base:


100g plain flour
3 tbsp sweetened cocoa powder
Handful of unsalted pistachios, shelled
80g unsalted butter, room temperature
1 tsp vanilla essence
2 tsp sugar
Salt

Pistachio filling:

1/2 handful of unsalted pistachios, shelled  
1 tbsp sugar
1 tbsp canola oil
Salt

Top layer:                                                   

100g milk chocolate
120g full-fat Greek yoghurt
100ml coconut milk
1 egg
1 tbsp rosewater                                                          
Method               
Base: 

Chop pistachios and place in clean bowl. Add flour, cocoa powder and a pinch of salt and whisk ingredients together.
Using a food processor, beat butter on medium speed until fluffy. Add sugar and beat for another two minutes. Reduce speed and add vanilla essence, then pistachio and flour mixture. Beat until you reach a dough consistency. Press dough into a disk shape and cover tightly with cling wrap. Refrigerate for 15-20 minutes.
Remove dough from fridge and divide into 18 mini muffin cases (I used individual silicon cases. A silicon muffin tray also works. If you're using a regular muffin tray, make sure to grease with butter first). Press dough into the bottom and sides of each case, trim excess dough flush with edges, then refrigerate until firm (about an hour). Preheat oven to 170C.
Remove muffin tray from fridge and bake for 20-25 minutes.
Remove from oven, and reduce temperature to 150C.
While still warm, push down in each muffin case to form a deep base (I found it easier using the round end of a small ice cream scooper to do this, rather than with fingers alone). Set aside.
Pistachio filling:

Using a food processor, pulse pistachios, sugar and a pinch of salt until mixture begins to come together. Pour in the oil and pulse until mixture becomes smooth.
Spoon into the muffin cases, pressing firmly with the bottom of an ice cream scooper or similar.
Top layer:

Roughly chop the chocolate and place in heatproof bowl.
Heat milk in a saucepan over medium heat, removing from the stove before it starts to boil. Pour over chocolate and let stand for a minute.
Add yoghurt and whisk until smooth. Note that yoghurt, unlike cream, is likely to curdle in hot temperatures, especially if using low-fat yoghurt. Using full-fat yoghurt, and waiting until the mixture has cooled slightly before adding the yoghurt should help avoid this. Place in fridge for 5 minutes to cool.
Once cooled, add egg and rosewater to the mixture and stir.
Spoon mixture into muffin cases, filling to the brim.
Bake for approximately 30minutes.
Prepare garnishes: make chocolate spirals using a vegetable peeler; crush pistachios; or grab some icing sugar. Remove muffins from the oven, and allow to cool before removing individually from the tray or case. Top with your garnish or garnishes of choice.