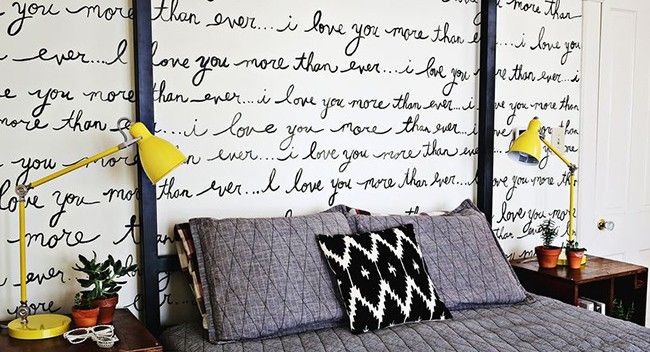 Nothing adds a personal touch to home décor quite like the written word. Think of your favourite quotes, be they inspirational or romantic; or perhaps your life dreams, or even the names of those most special to you. Now you can take these and create a gorgeous feature in your home. Walls, pieces of furniture and upholstery all get a look-in with hand-written home décor, and the results are just gorgeous.
To make a handwritten feature wall, trace out the words you wish to inscribe in pencil on the wall first. Use masking tape to help guide you so the writing doesn't become too slanted.

Once you're happy with the outlined words trace over the pencilled words carefully with paint. That's it!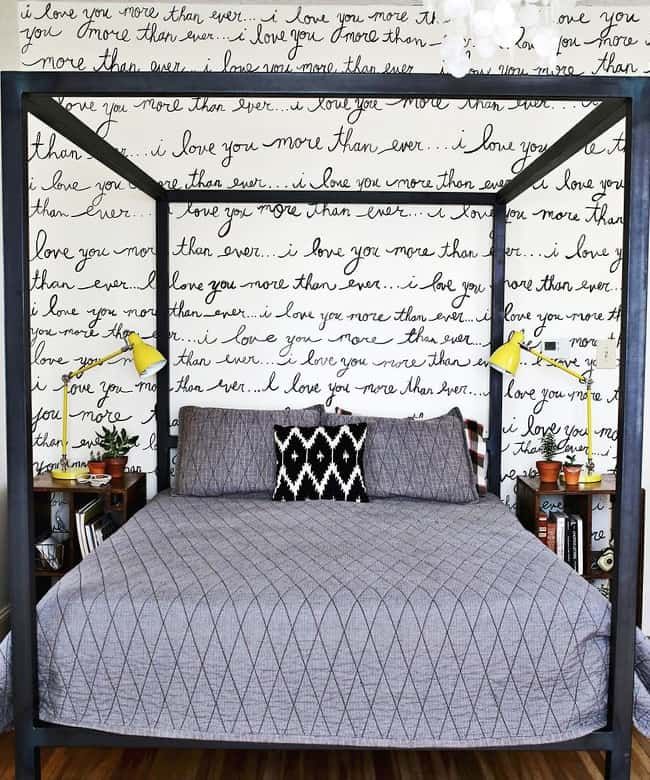 If you're not feeling brave enough to take to your walls with paint, then Etsy have some fab stencils that you can use on walls or furniture. We love these French phrases of love from WallMasqueStencilCo, $30.20.
To make a standout grunge canvas simply purchase a blank white canvas, and use shoe polish to write out your quote. This look works best when you write in block letters, and don't worry about being neat!
For handwriting on fabrics, it's as simple as using a Sharpie (they don't smudge in the wash!).
*Tutorials adapted from abeautifulmess.com and alisaburke.blogspot.com.
Here's a little more handwritten inspiration!