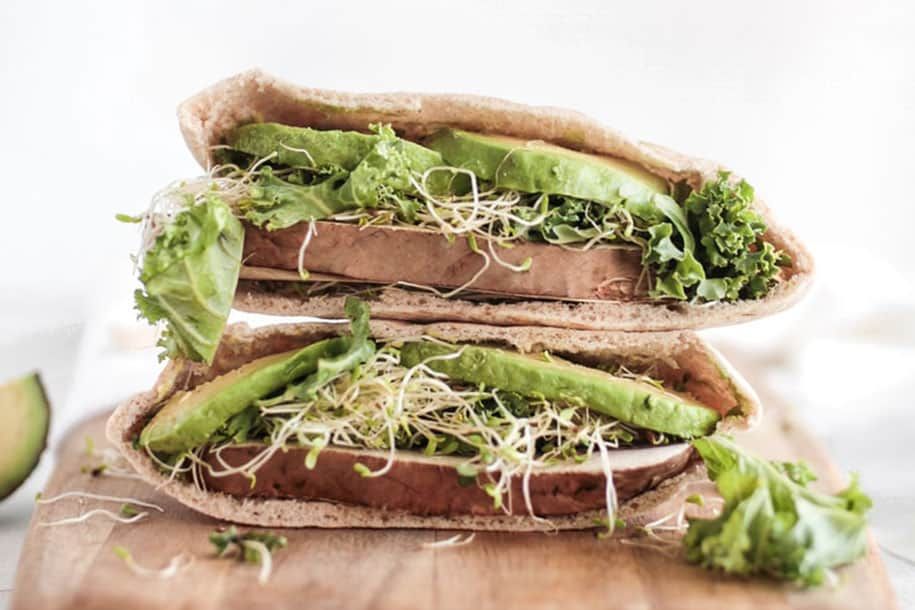 We love a pita pocket as much as we love coffee – so, a lot. Load them up with as much veg as possible, these Green-Packed Pita Party Pockets will be a hit, we promise.
GREEN-PACKED PITA PARTY POCKETS
Dairy-Free
Serves 1
INGREDIENTS
2 wholemeal pita bread pockets
2 tbsp 100% whole egg mayonnaise (dairy-free)
2 palm-sized portions of grilled chicken breast (ready-cooked BBQ chicken is fine)
1/2 cup kale, washed and roughly chopped
1/2 cup alfalfa sprouts
1/2 avocado, peeled and sliced
METHOD
Open the pita pockets and spread the mayonnaise evenly inside. Layer in the chicken, kale, alfalfa sprouts, and avocado.
Toast in a sandwich press before serving (optional).
WANT MORE? CHECK OUT OUR RECIPES SECTION AND OUR BOOKS FOR MORE NUTRITIOUS TASTY MEALS.