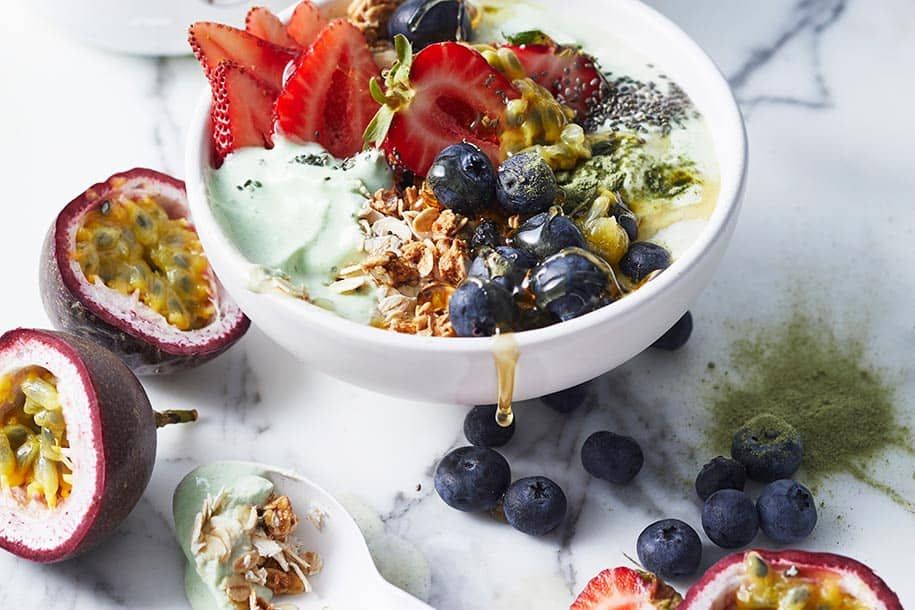 Loaded with skin-loving, collagen goodness as well as prebiotics and probiotics to keep your gut happy – this smoothie bowl is a breakfast favourite here at SWIISH!
GREEN GODDESS GLOW SMOOTHIE BOWL
Dairy-free / Refined Sugar-free
Serves 1
INGREDIENTS:
For the smoothie 
1 cup baby spinach
1 banana
1 cup coconut water
¼ cup coconut milk
1 tbsp chia seeds
For the toppings
¼ cup rolled oats
1 tbsp chia seeds
1 tbsp flax seeds
1 tbsp peanut butter
Blueberries
Strawberries
Passionfruit
Honey
METHOD:
Add all ingredients into a blender, and blend until smooth.
Pour into a bowl and add toppings to serve.
SWIISH Tip: Instead of having this in a bowl, pour it into a mason jar without the toppings for the perfect grab-and-go breakfast.
Want more? Check out our RECIPES section and our BOOKS for more nutritious tasty treats.