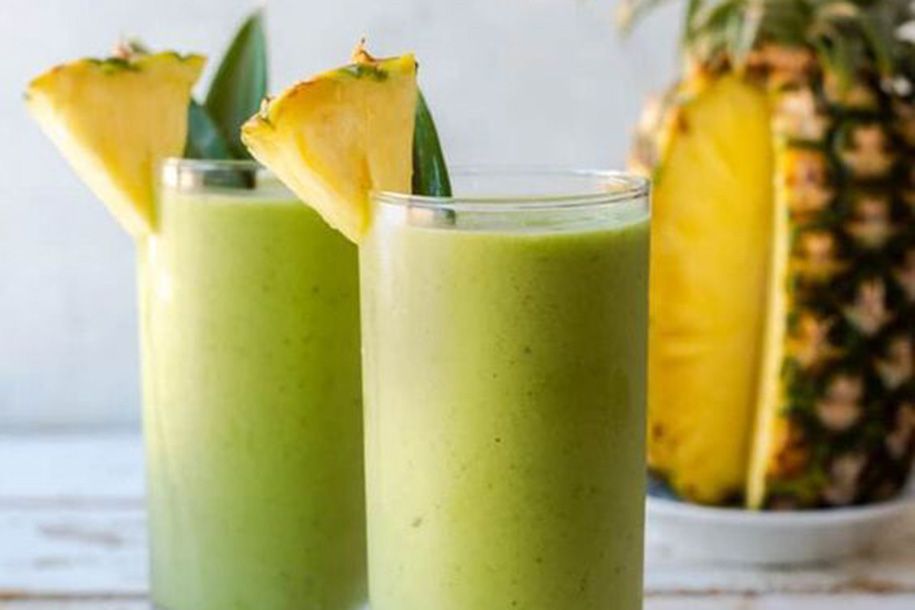 Like a Pina Colada, but make it clean. This Green-A-Colada Mocktail is our GLOW-to for all skin-loving intents and purposes.
GREEN-A-COLADA MOCKTAIL
Dairy-free / Gluten-free / Refined Sugar-free
Serves 1
INGREDIENTS
1 1/2 cups baby spinach
1 cup pineapple, roughly chopped
1/2 frozen banana
1/4 cup fresh mint leaves
1/2 cup coconut water
1/2 cup coconut milk
1/2 cup of ice cubes
METHOD
Add all ingredients to a blender and blend until smooth.
WANT MORE? CHECK OUT OUR RECIPES SECTION AND OUR BOOKS FOR MORE NUTRITIOUS TASTY MEALS.