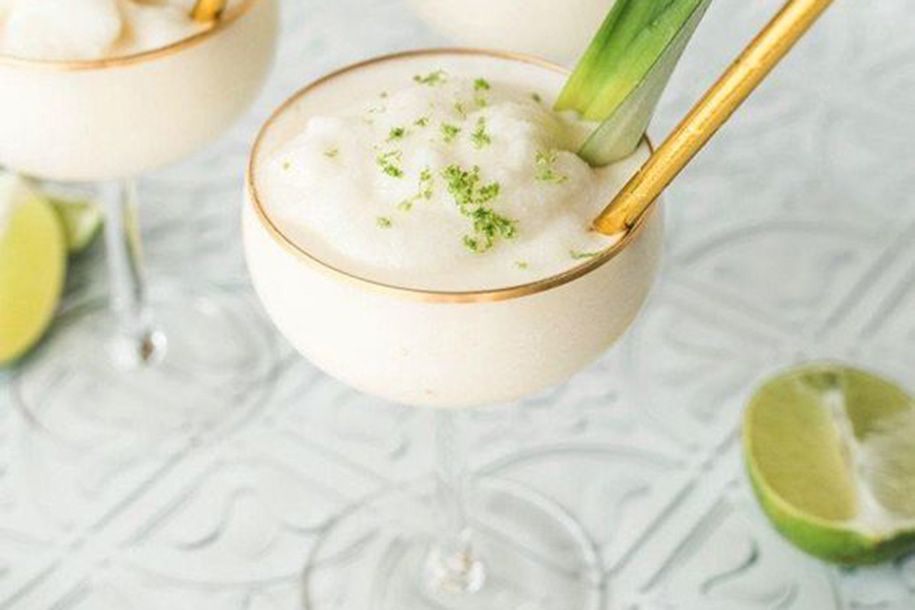 If you love a mocktail, then this Classic Pine-Lime Frappe is for you. It's icey, refreshing, and the perfect amount of sweet. You're gonna love it!
CLASSIC PINE-LIME FRAPPE
Dairy-free / Gluten-free
Serves 1
INGREDIENTS
½ cup pineapple juice
Juice of ½ a lime
2 tbsp coconut yoghurt
1 cup ice cubes
METHOD
Add all ingredients to a blender and blend until smooth.
WANT MORE? CHECK OUT OUR RECIPES SECTION AND OUR BOOKS FOR MORE NUTRITIOUS TASTY MEALS.