I loove having scented candles around the house – you'll find mine in the living room, bathroom, kitchen and bedrooms. Haha – I think that makes it sound like I have a bit of an obsession but a home filled with gorgeous scents is something that I can't say no to!
What I love about these Smith & Co CHEMISTRY candles – aside from the fact that they're in a super-cool beaker (chemistry? get it?), is that the scents are so delicious, it's unbelievable.
The violet leaf, lemon balm and basil scent is the perfect mix of zesty and sweet.  While the cucumber, mint and sage candle is about as fresh as it gets!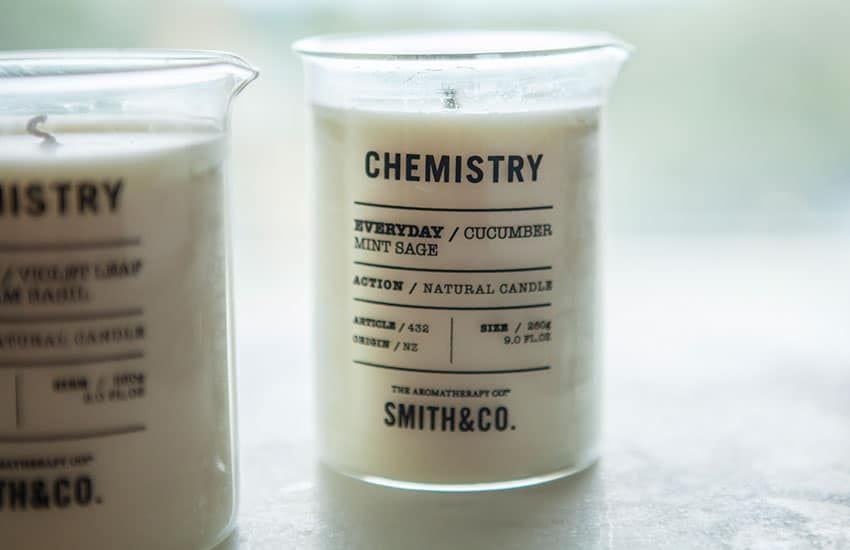 You can shop the Smith & Co CHEMISTRY Candles here.  You'll need to be quick, they're only available for a limited time.
');
//