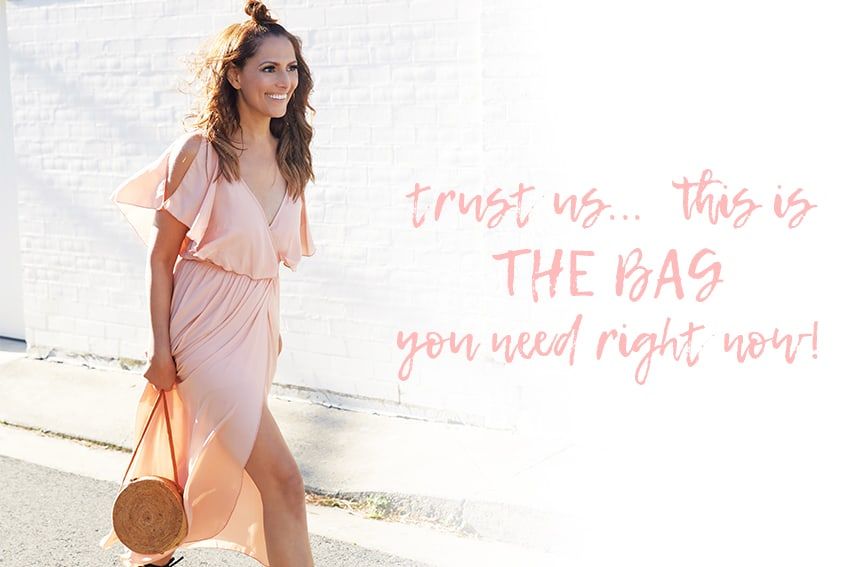 If there's one bag you need in your life, this is it.
Big call, we know. Especially since vegan leather and regular leather handbags have been pretty much everyone's BFF (best fashion friend) for a long time now. And look, whilst we'll always have room in our hearts for this classic style, this spring and summer, we're welcoming our good friend, rattan, back into our lives. The best bit is that we know how you can get your hands on it for just a fraction of the price.
Rattan, wicker, straw and bamboo bags are the epitome of spring and summer: stylish and chic but incredibly practical. There are so many different shapes and styles, that you don't run the risk of having them all look the same if you do get more than one (which you should, to be honest… trust us on this one). All of our favourite stylists, bloggers, celebrities and IT girls have been seen sporting this très chic look around the streets of Europe, LA, New York and beyond, and to put it simply, we can't get enough.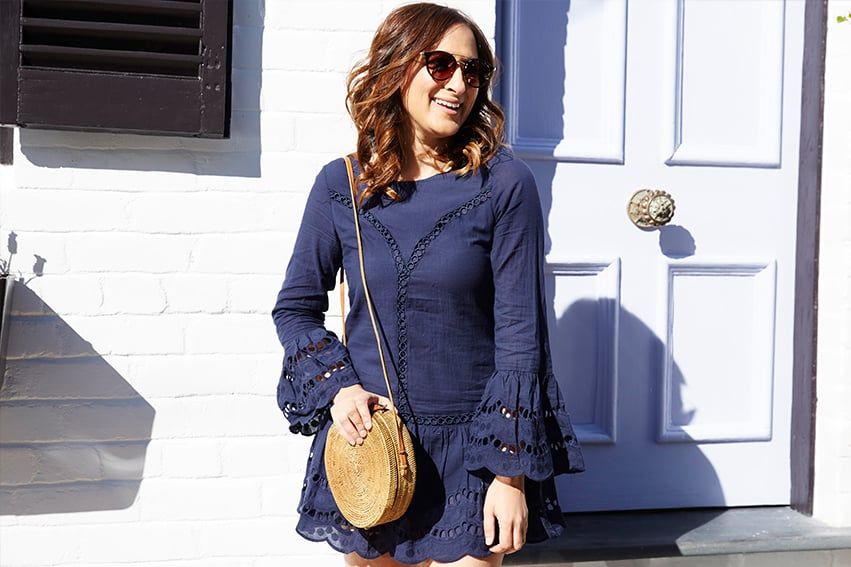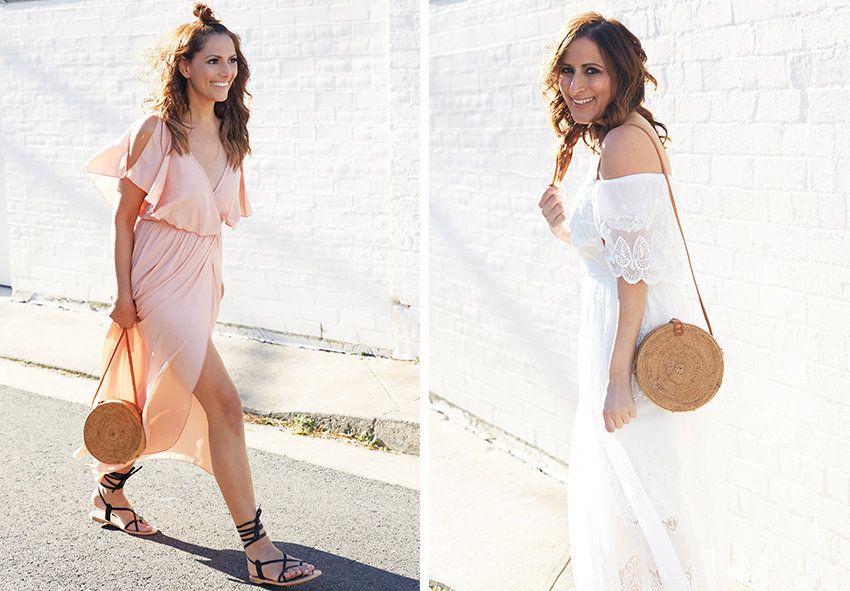 We've rounded up our favourite ways to wear the rattan bag below and in even better news, you can get your hands on the must-have accessory of the season from our online store.
You'd better hurry though because these handmade bags are literally sold out all over the internet. They scream laid-back summer cool – and given that they are hand made, no two are 100% the same. Talk about a statement piece. These babies are often retailing for up to $225 so to score yourself a bargain, you better get in quick sticks and pick up yours now for only $139.95!
(function(){var scriptURL='https://sdks.shopifycdn.com/buy-button/latest/buy-button-storefront.min.js';if(window.ShopifyBuy){if(window.ShopifyBuy.UI){ShopifyBuyInit();}else{loadScript();}}else{loadScript();}
function loadScript(){var script=document.createElement('script');script.async=true;script.src=scriptURL;(document.getElementsByTagName('head')[0]||document.getElementsByTagName('body')[0]).appendChild(script);script.onload=ShopifyBuyInit;}
function ShopifyBuyInit(){var client=ShopifyBuy.buildClient({domain:'swiish-by-sally-obermeder.myshopify.com',apiKey:'b9bcd77eea223a9ac3df9c0117588ac0',appId:'6',});
ShopifyBuy.UI.onReady(client).then(function(ui){ui.createComponent('collection',{id:445211213,node:document.getElementById('collection-component-90af16e93a4'),moneyFormat:'%24%7B%7Bamount%7D%7D',options:{"product":{"variantId":"all","contents":{"imgWithCarousel":false,"variantTitle":false,"description":false,"buttonWithQuantity":false,"quantity":false},"styles":{"product":{"@media (min-width: 601px)":{"max-width":"calc(25% - 20px)","margin-left":"20px","margin-bottom":"50px"}},"button":{"background-color":"#fcb0b3",":hover":{"background-color":"#e39ea1"},":focus":{"background-color":"#e39ea1"}}}},"cart":{"contents":{"button":true},"styles":{"button":{"background-color":"#fcb0b3",":hover":{"background-color":"#e39ea1"},":focus":{"background-color":"#e39ea1"}},"footer":{"background-color":"#ffffff"}}},"modalProduct":{"contents":{"img":false,"imgWithCarousel":true,"variantTitle":false,"buttonWithQuantity":true,"button":false,"quantity":false},"styles":{"product":{"@media (min-width: 601px)":{"max-width":"100%","margin-left":"0px","margin-bottom":"0px"}},"button":{"background-color":"#fcb0b3",":hover":{"background-color":"#e39ea1"},":focus":{"background-color":"#e39ea1"}}}},"toggle":{"styles":{"toggle":{"background-color":"#fcb0b3",":hover":{"background-color":"#e39ea1"},":focus":{"background-color":"#e39ea1"}}}},"productSet":{"styles":{"products":{"@media (min-width: 601px)":{"margin-left":"-20px"}}}}}});});}})();