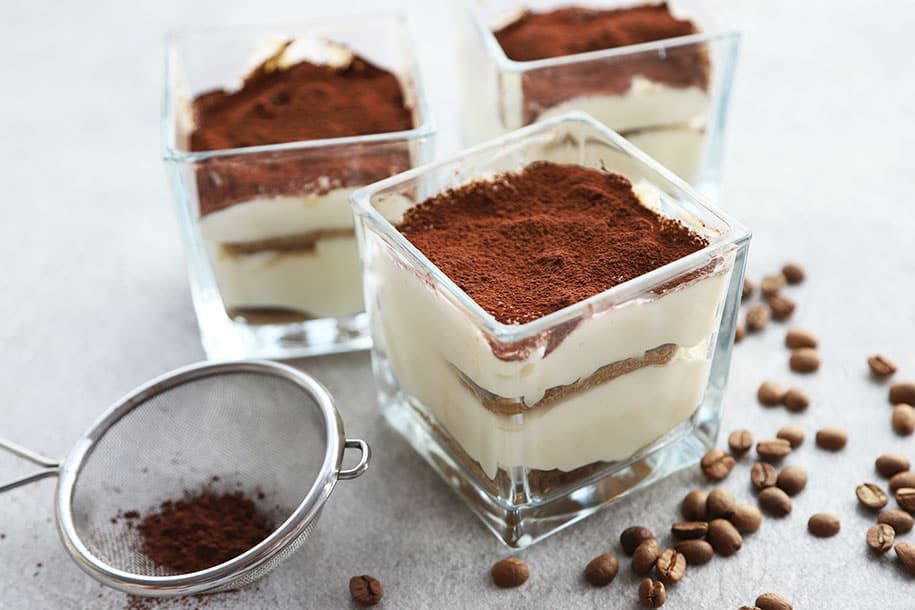 If you're anything like us, then you love the holiday season – and all the yummy, decadent food that follows. But why wait all year to get your Tiramisu fix? We decided to create the ultimate cleaned-up version with this Get Buzzed Brekkie Tiramisu. Apart from tasting just as good (if not better) than the real deal – this particular mix helps you focus, improve mental clarity, and support sustained energy levels all day long.
GET BUZZED BREKKIE TIRAMISU
Dairy-free / Refined Sugar-free
Serves 1
INGREDIENTS
¼ cup hot water
2 tbsp oats
2 tbsp flour
1 tbsp cacao powder, plus extra to sprinkle
1 tsp baking powder
1 tbsp maple syrup
2 tbsp coconut yoghurt – or yoghurt of choice
METHOD
Preheat oven to 180ºC.
Combine Beauty Buzz and hot water in a cup. Mix to combine to make a coffee shot.
In a medium-sized baking dish, mix the oats, flour, cacao, baking powder, coffee shot, and maple syrup until well combined.
Bake the mixture for 15 minutes, then set it aside to cool.
Dish mixture into individual serving jars.
Layer baked oats with coconut yoghurt and sprinkle with extra cacao powder to serve.
WANT MORE? CHECK OUT OUR RECIPES SECTION AND OUR BOOKS FOR MORE NUTRITIOUS TASTY MEALS.