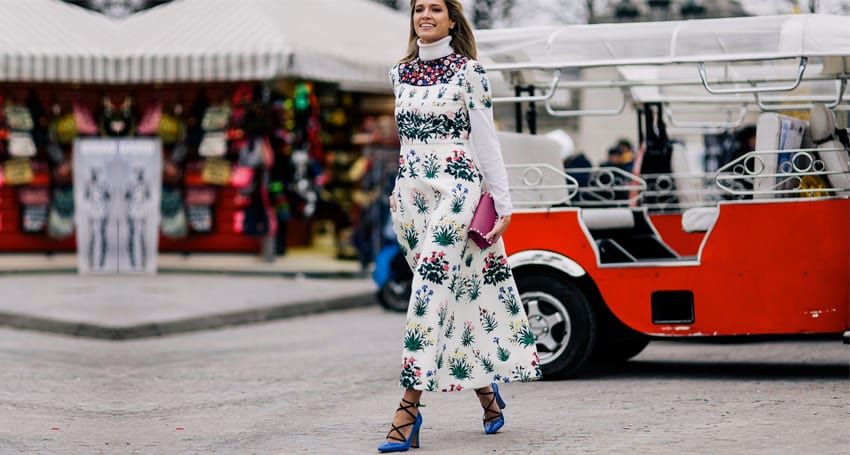 "Florals for spring… how original."  Ha ha!  We all remember this famous line from The Devil Wears Prada, but let's be honest – Miranda had a point.  Don't get us wrong, we still love a floral print sundress or cossie.  But florals for Autumn?  Now that is totally original.  
The floral trend is absolutely perfect as we drift from Summer into Autumn because you can wear it no matter what weather you're dealing with.  Here are some of our favourite ways to style the look this season…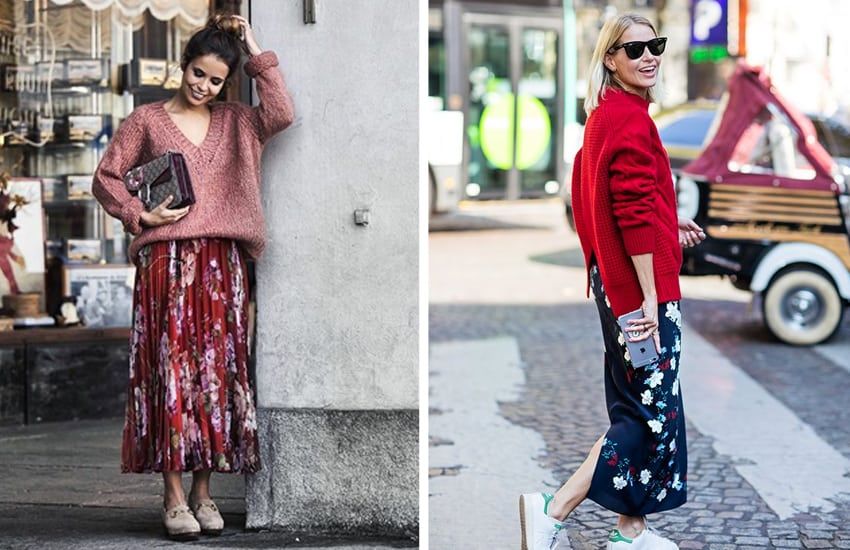 Wearing skirts with jumpers is set to be a huge trend this season and it's easy to see why.  This look is so feminine and elegant, yet so relaxed at the same time.  Try pairing an ankle-length floral skirt with a loose fitting jumper and flat lace ups or even sneakers to perfect this look.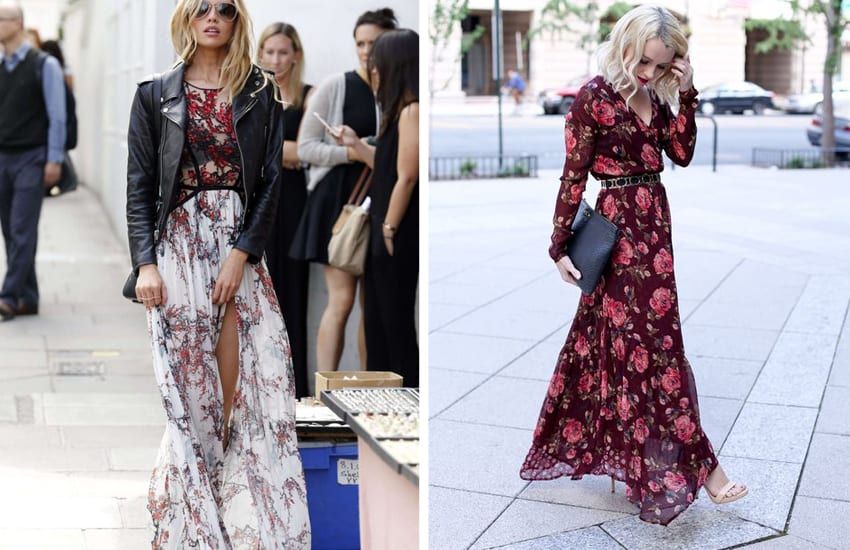 There's nothing as simple and stylish as floor-length floral dress.  Go for a long-sleeve style to keep it warm or channel your inner rock-chick with a leather moto jacket.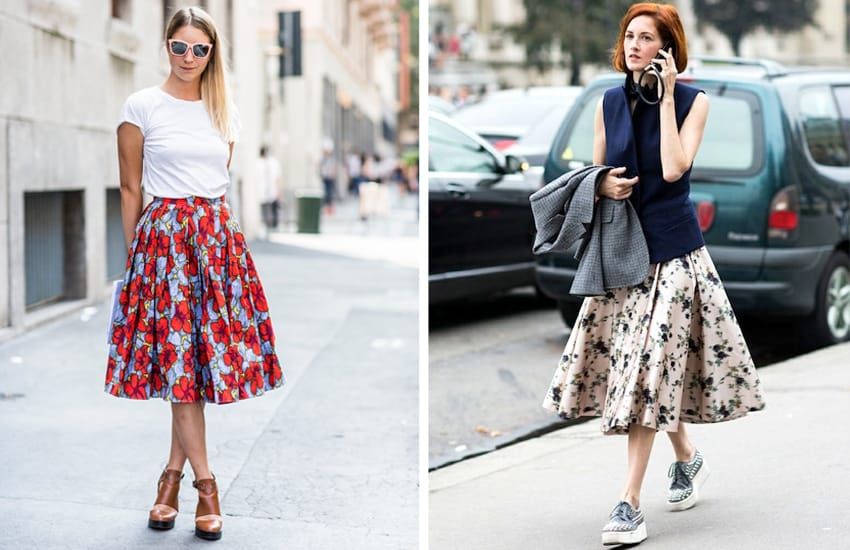 There is something so regal and elegant about a floral ball skirt.  One thing's for sure – it definitely makes a statement!  Get as crazy as you want with the skirt pattern but this look works best when toned down with a simple, black or white top.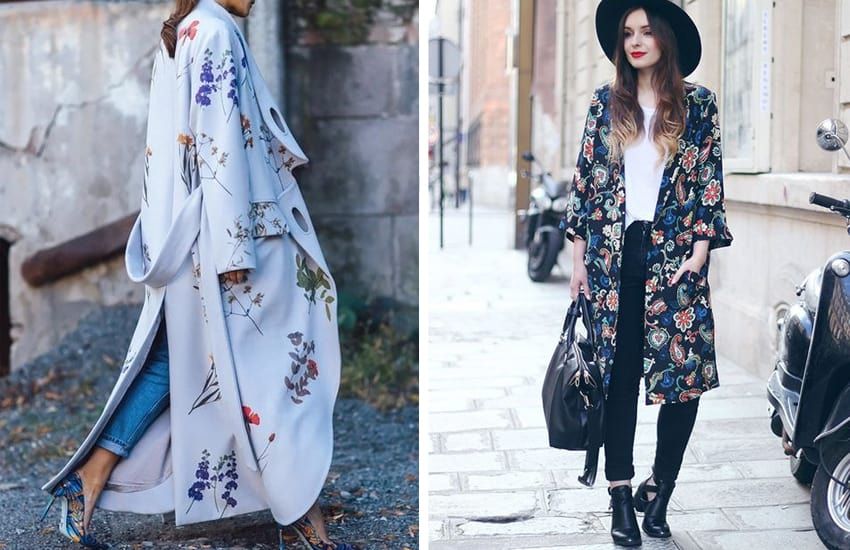 An oversized coat is one of this season's hugest trends. And what better way to nail two trends in one than with a floral trench?  We love this look done in a gorgeous shade of lavender or even just a simple black print.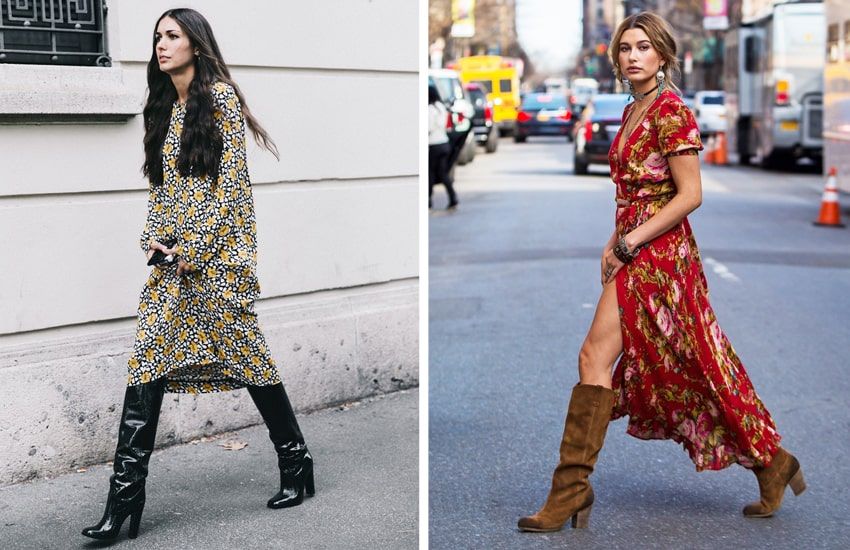 Take a page from Hailey Baldwin's book and go for a 70's kind of vibe with a long floral print dress and knee-high boots.  Pair some chunky bangles with a relaxed hair-do and you're ready to hit the streets – boho-babe style.