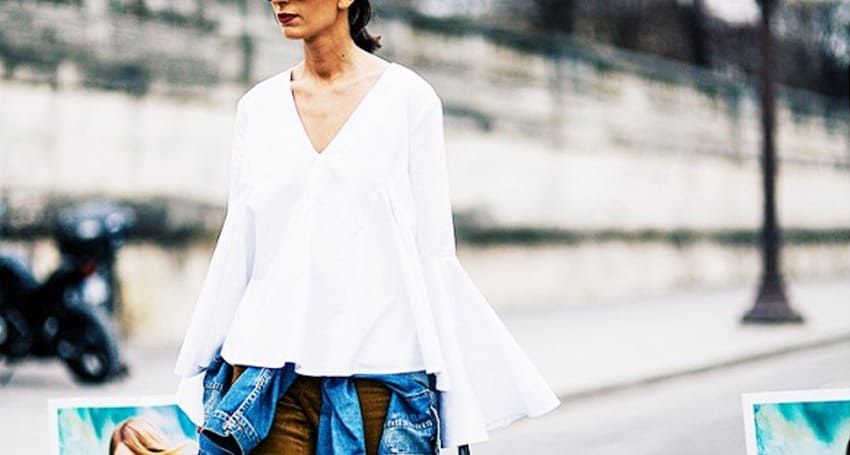 There was a time when skinny jeans and skin-hugging sleeves were a must in every woman's closet.  But times have changed my friends… Flared fashion is where its at!
That's right, puffed pants and open sleeves is where this season's headed and I for one am loving the look!  It's all about taking an old-school trend and making it super chic and up-do-date.  Think 60's style but with a modern twist.  
I love this new take on your traditional white button down.  It's the perfect way to spice up an old staple!  Match it with denim and some classic black pumps for a super fresh look.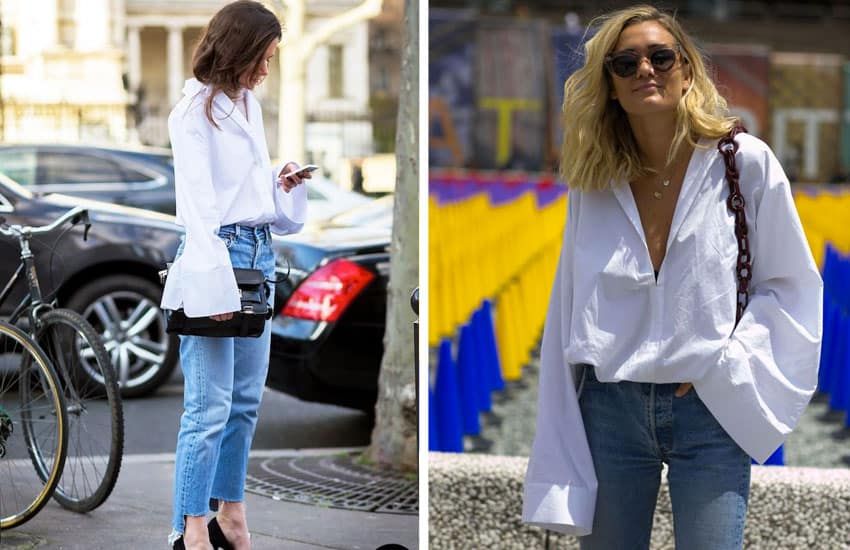 Flared pants are back and in a big way!  Whether you're opting for feminine, flowing fabric or a pair of flared jeans, this look is going to be huuuuuge.  I'd go for a slightly higher waist with this style to really elongate your pins.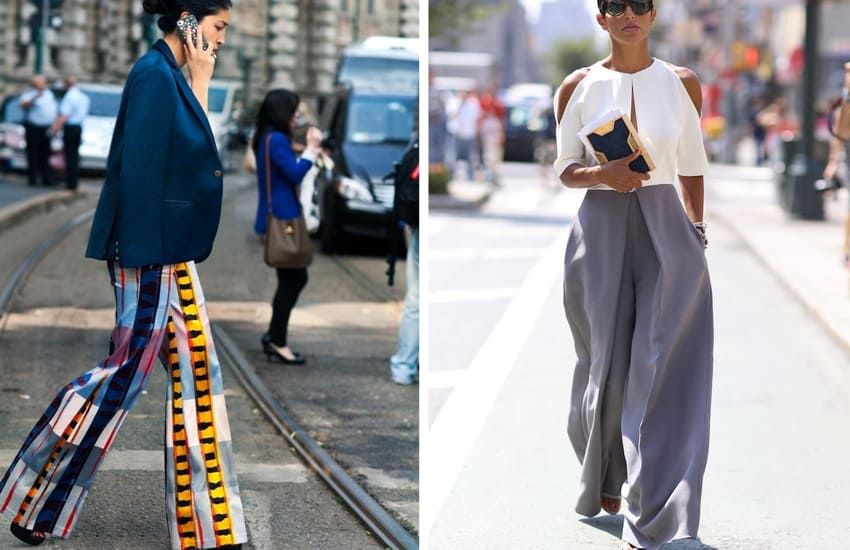 The thing I love about this trend is that it's so versatile and applies to your entire wardrobe.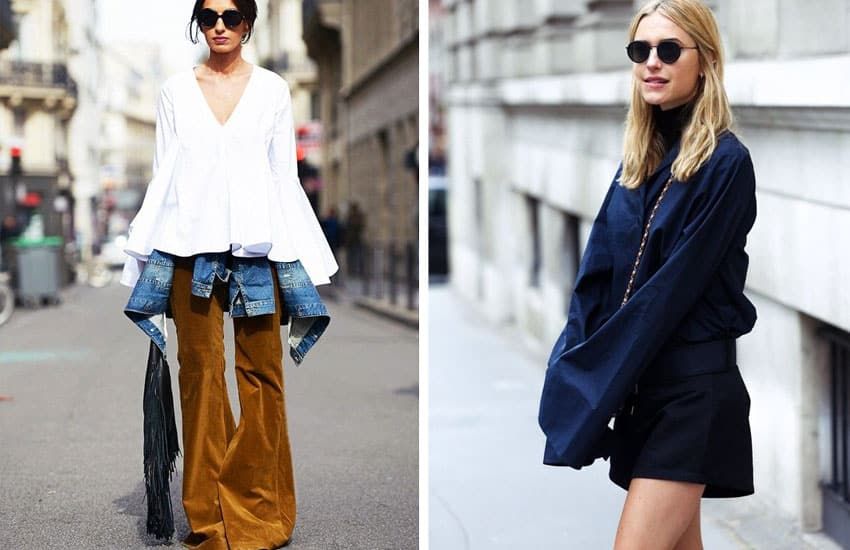 You can go with flared pants, flared tops, flared dresses and skirts, even flared sweaters!  The possibilities are endless.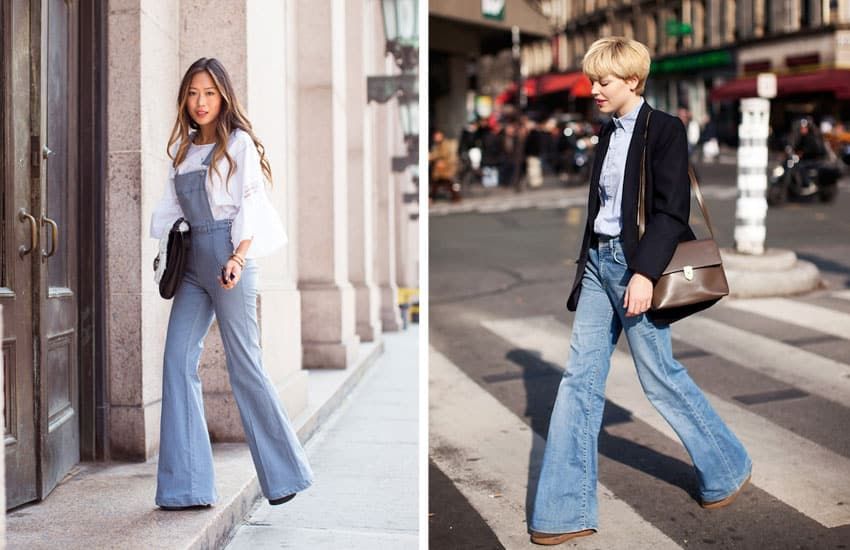 Thinking of getting flared up?  There are some gorgeous styles in store at the moment that you won't want to miss.  Here are some of our top picks…
Love Button Through Blouse with Bell Sleeve – ASOS, $30

East Coast Flare Jean in Sailor Blue – General Pants, $129.95

Bell-Sleeved Slouchy Sweater – Forever 21, $19.90

Buckle Flare Pant – Seed, $129.95

Pleat Flare Culotte Pant – Seed, $149.95

Tailored Flared Pant – ASOS, $50

Flare Sleeve Dress with Lace Front Detail – ASOS PETITE $91.00

Denim Flare Jean – Nobody Denim, $219

Pretty On The Inside Top – Alice Mccall, $260

Flare Sleeve Star Print Playsuit – ASOS, $71.00
Need a little more inspo?  Check out our street style gallery…