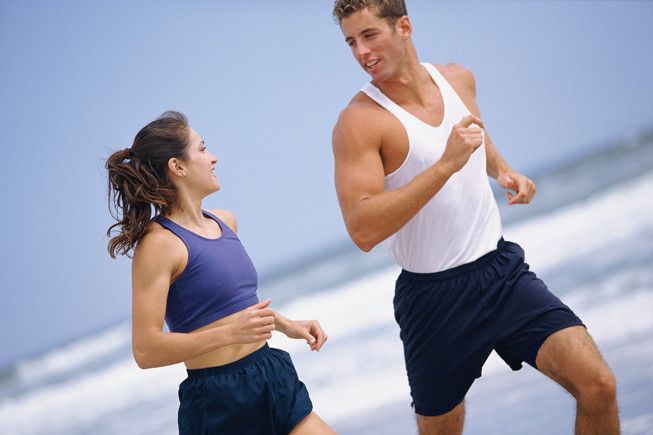 It can be tough to drag ourselves back to the gym or out for a run. Yes the fear of swimwear in these summer months often helps, but let's face it, most of us can use a little helping hand when it comes to motivation in the health and exercise department.  These days, there are plenty of online tools to help, whether it's setting fitness or weight loss goals, or finding out exactly how many calories are in that burger …chocolate cake…cheese platter that you were contemplating! Here are our favourites:
Track your fitness on the go with My Fitness Pal online or as an app for your phone. This tool is easy to use and makes tracking your health quite straightforward. Based on your fitness profile, My Fitness Pal recommends a daily calorie intake for you to achieve your weight loss goals. You can also sign up and connect with friends to keep each other motivated.

Best for: those who need a mate to push them along a little

Nike Boom – a free app that syncs your music to your workout, with motivational support from the world's best athletes and coaches to help you along. Select the type and duration of your workout, workout music that you like, and your favourite athlete, then off you go!

Best for: music lovers who need a beat to keep moving

Focus on your fitness, health and food by logging on to Live Strong and create a profile in the women's section. From here it's possible to make changes in your eating habits, get into shape using the tools provided and set yourself health goals. There are plenty of informative articles throughout the site, designed to help you live well.

Best for: those who want a one stop shop for all of their health and fitness planning

If you want to count calories, the free online counter at My Calorie Counter is great. You can find all the information you every possible kind of food.

Best for: anyone who obsessively wants to know how many calories there are in absolutely everything (don't worry – us too!)

If you want interact with a community of people who can help you to get active and create weight loss and exercise programs, then Spark People is perfect. You can sign up in moments and start to plan meals, try out exercise plans and more. There are lots of inspirational stories and photos on the site to encourage you further.

Best for: anyone who is after some "Healthtainment" – interactive experiences including fun games and discussion forums with other people who have similar goals – to go with their weight loss and fitness plans
So go on, get moving and find your way to fitness!  Let us know which websites or apps you love to help you get motivated to move!