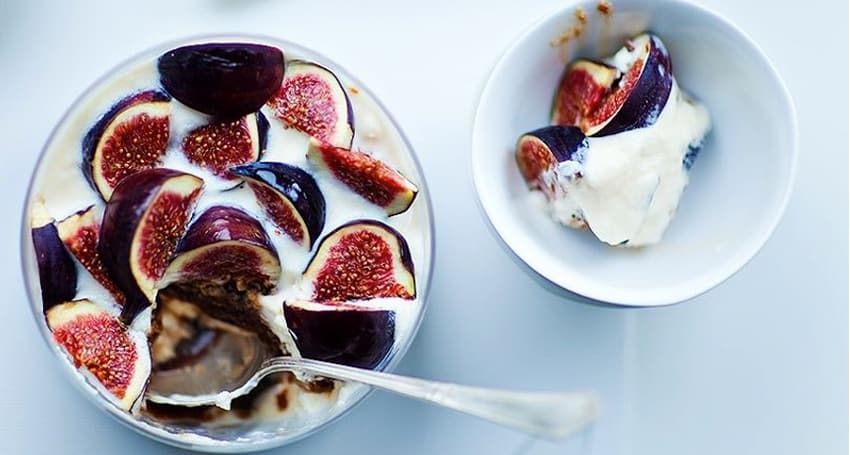 One of our favourite fruits – figs – are finally in season and we can't wait to start bringing them back into the kitchen.  With chewy flesh, smooth skin and crunchy seeds, figs have a unique taste and texture that works a treat in all sorts of recipes.
Another reason we love these delicious little fruits is because they're so good for you.  They're packed full of dietary fibre, which helps keep you full so that there's less snacking happening later on.  They're also rich in minerals such as potassium, calcium, magnesium, iron and copper and are a fantastic source of antioxidant vitamins E and K.
In our opinion, figs are a one-of-a-kind fruit.  I mean, there aren't a lot of salad-friendly ingredients out there that double as a dessert. And – look amazing on your Instagram food snaps (ha ha it's true!). 
Here are our top 3 fig recipes for you to try…