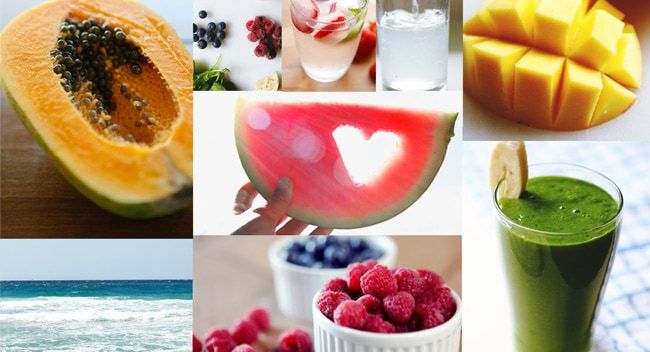 We're always hearing about 'superfoods' and that we should be making sure we incorporate them into our diet.  But what are some of the best superfoods around? And what are they for? We take a look at three of the best:
Chia Seeds

We absolutely love these. Added to salads, smoothies or cereal, chia seeds are full of oh-so-good-for-you Omega 3's and fibre, meaning that they really help to work your digestion and boost your heart health.

Chlorophyll Liquid

Favoured by celebs, and for good reason. Chlorophyll is extracted from plants and helps your body to detox. Amazing! Add chlorophyll liquid to a glass of water, it's that simple.

Spirulina Powder

Another one that's getting a lot of attention at the moment. That's because spirulina powder is jam packed full of nutrients (more than 100 in fact) and helps strengthen your immune system and gives you a whole lot of energy. Amazing!  Simply add to your cereal or to shakes.
Find these goodies at your local health food store and you can start working your way to better health this new year. Sometimes small changes can make a big difference.
Home page image courtesy of www.lornajane.com.au… swiish is a big fan of the 'move, nourish, believe' philosophy of Lorna Jane.