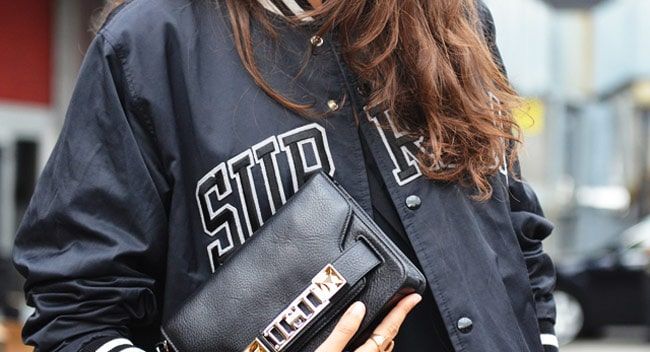 Once upon a time, Varsity was a style only worn by the sporty elite representing American high schools. Fast-forward to today, it's now a sought-after style that the fashion world has embraced with open arms. Celeb fans of this style include Kim Kardashian, Rihanna and Taylor Swift.
A varsity jacket is the essential starting point to sport this trend. It can be worn by everyone and no matter what kind of style you prefer, we have tips and ways of incorporating it into your closet.
It won't be hard to find a jacket you love because they are everywhere – shop the look at Boohoo, Topshop, Zara and ASOS.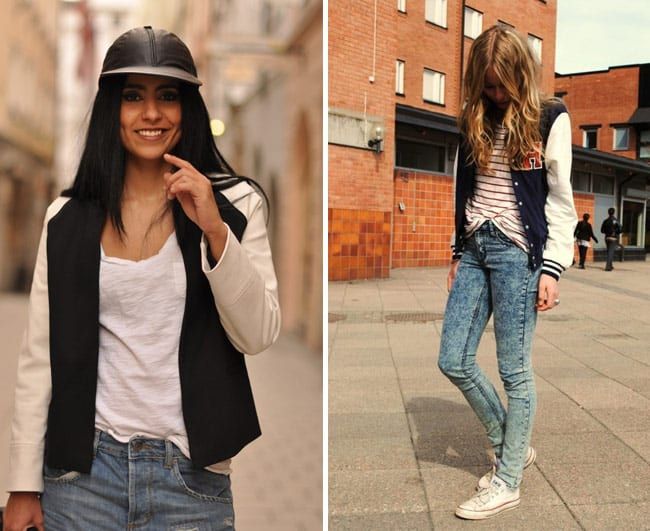 Keep it sporty by pairing the jacket with a plain shirt, skinny jeans and sneakers. Leather running shorts also work well when the weather heats up and are a great way to show off your pins. If you're really feeling the sports vibe top it off with a baseball cap.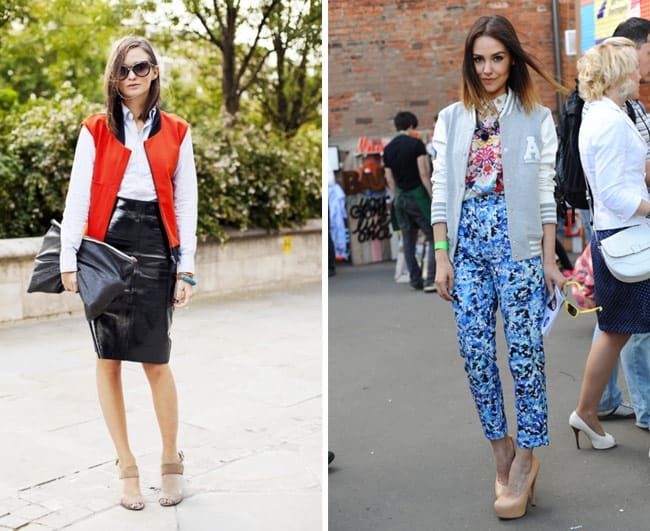 Mixing varsity jackets with feminine pieces is oh so easy and surprisingly chic. Our tip is to not change your outfit at all. Just throw your varsity jacket over whatever you would normally wear. Floral dresses with a pair of hot wedges – yep. Tuxedo pants with killer stilettos, don't change a thing! Sling that jacket over your shoulder, girl! In the swiish office, this is our favourite way to style the look. Preppy meets pretty.
Need more inspiration? We've got plenty of it!