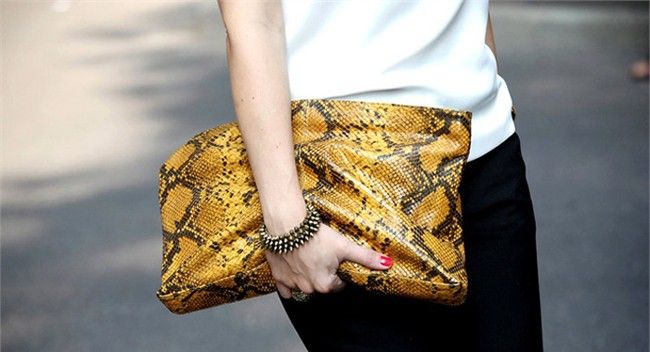 Snakeskin. It's edgy, it's exotic and we love it. Faux, of course. It's just a hot, hot way to vamp up your look. No stress if you don't know where to start or how to wear it, our swiish guide will help you to incorporate a little snakeskin in your closet.
The fashion world, for one, has been embracing the reptile with open arms. It's been spotted on the runways at Prada, Gucci, Valentino and Proenza Schouler. Fashionistas and celebs including Sarah Jessica Parker and Kate Moss have also been rocking this bold trend.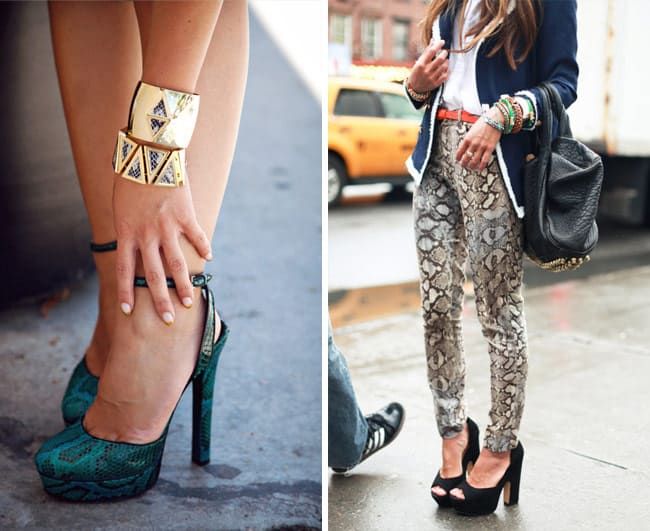 Our number one rule is 'one snake at a time'. Don't overdo it by wearing every snake-embossed item you own, all at once. Anything snakeskin makes a statement so if you're sporting a clutch, stilettos or a dress, keep the rest of the outfit simple, clean and crisp.
The easiest way to introduce snakeskin into your style rotation is with accessories. We're talking bags, shoes, scarves, cuffs and belts. There's no shortage of reptile inspired goodies at all of our favourite stores. Finding a coloured snakeskin piece will really make your outfit pop. Ensure the majority of your outfit is simple by choosing block colours over distracting patterns.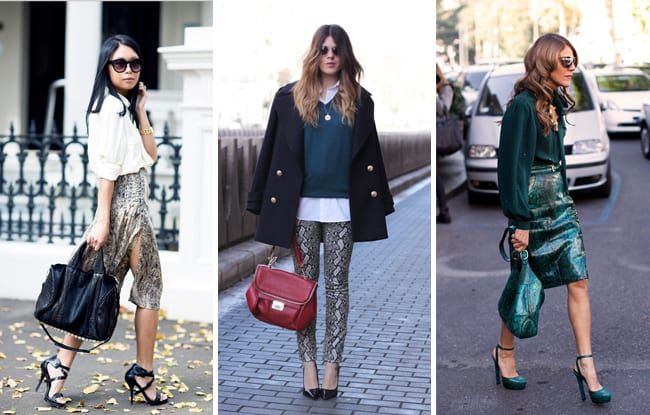 Want more than just accessories? Immerse yourself in the trend with snakeskin print pants, tops or dresses. Once again, keep it simple. If you're sporting snakeskin on your top or bottom then ensure the other half is a block colour. Black, white and creams are perfectly matched with the reptilian tones. Ensure you steer right away from any other animal prints or your outfit may become way too distracting.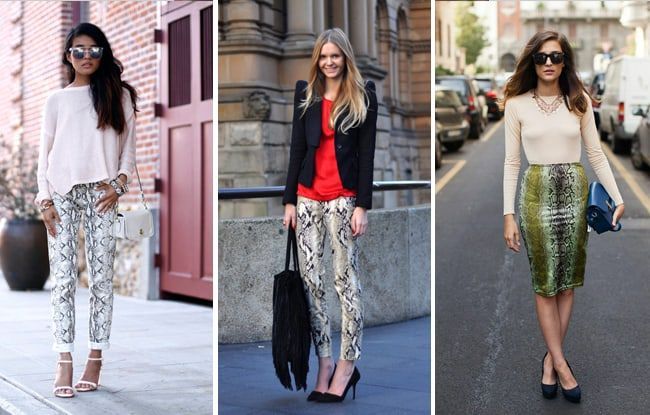 Still not feeling brave enough? Well, there are plenty of other ways to get in on the action – snakeskin nails are easily done thanks to stick on decals like Sally Hansen's Nail Polish Strips.
Shop the style at ASOS, Missguided, The Iconic, Topshop, PeepToe and Steve Madden.
For more reptilian inspired looks check out our gallery below.