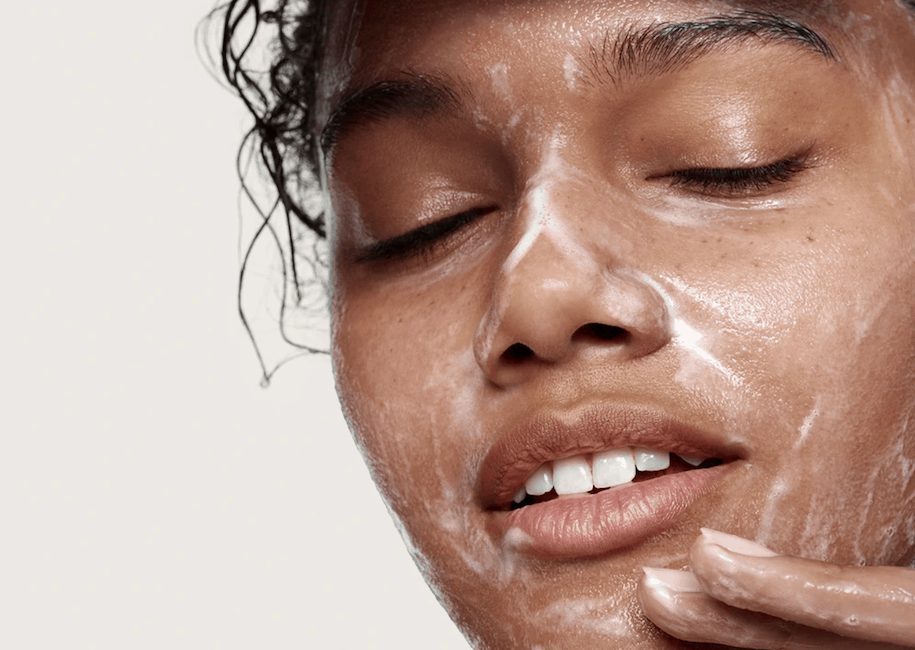 Sure, you've tried out a few workouts in your time… but have you ever tried a facial workout!? Here's the low-down.
This latest beauty trend has celebrities going-gaga-over claims that it helps reduce fine lines and wrinkles, boost plump skin texture, and keep you looking 10 years younger than you actually are. (Are you in, or are you in?!)
What does a 'facial workout' involve?
Look at your "beauty tools" like your "workout equipment". Here's the golden trio of what you'll need:
A good serum or oil. Our SUPERFOOD Face Oil is Sally's favourite.

Face roller. This Rose Quartz Face Roller does the job perfectly.

Gua sha. Grab this contour essential here.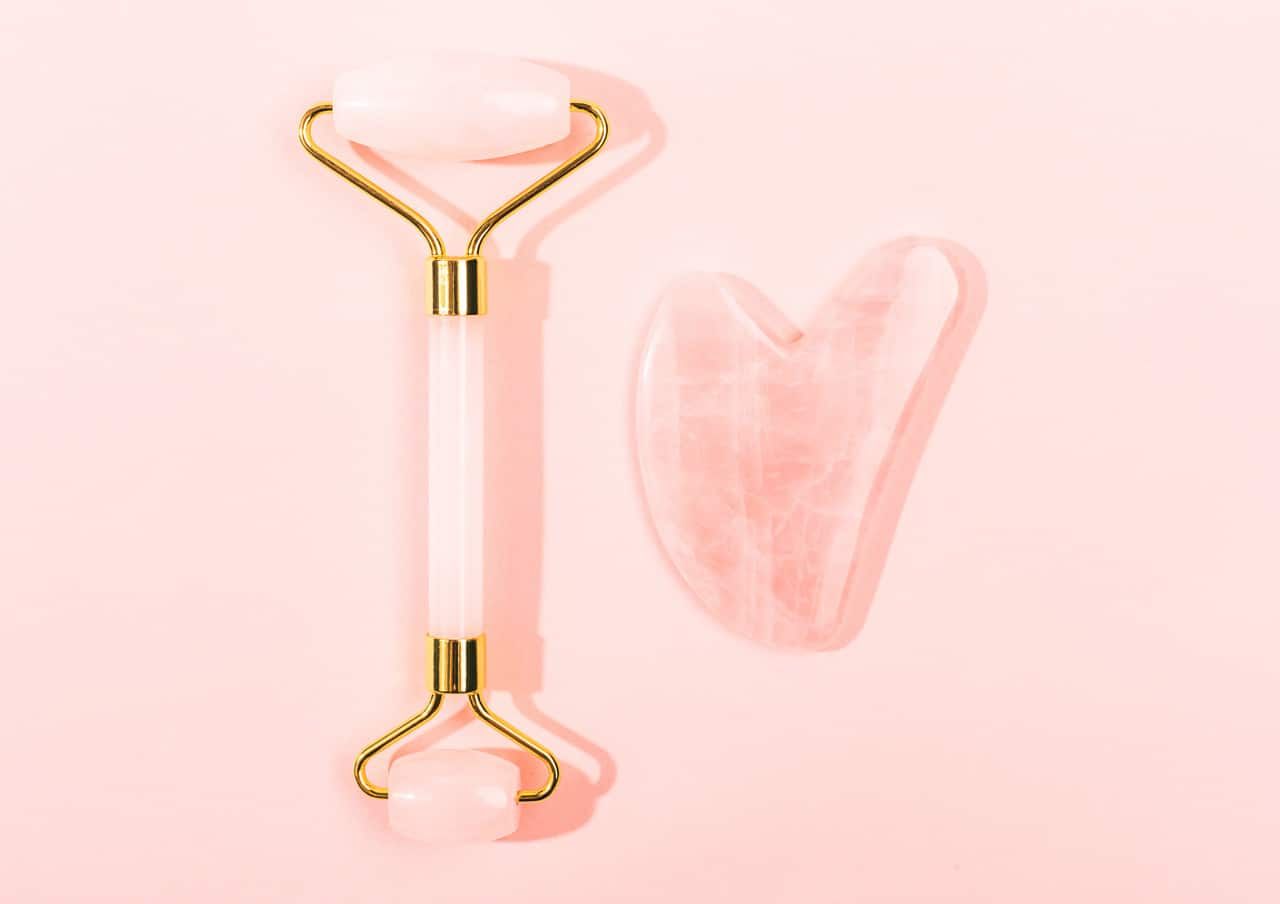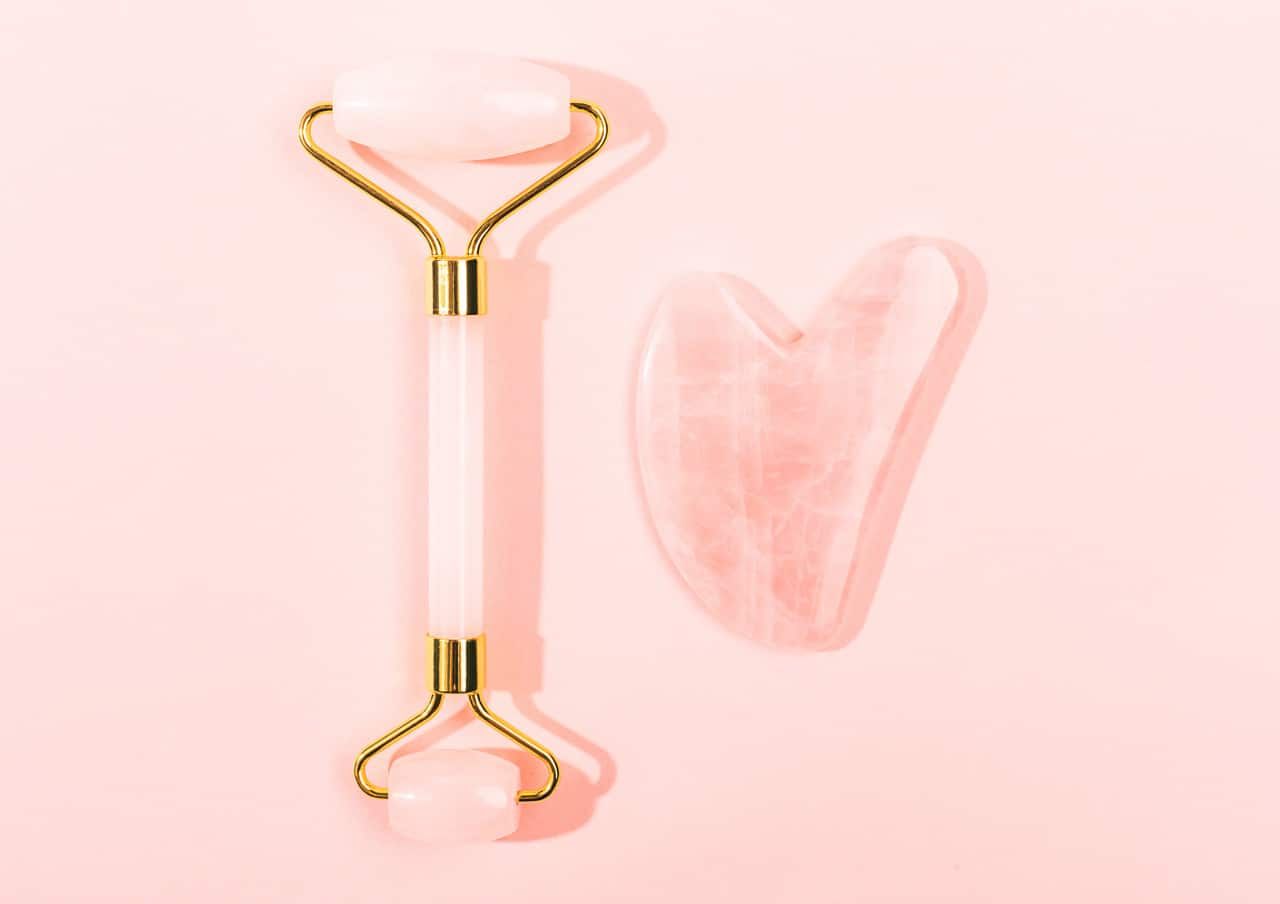 It's called a facial workout because it does just that, give your face a workout – morning and night.
The benefits:
Boosted circulation – exactly as in a normal body workout.

Increased collagen production – just like building muscle from protein (as collagen is protein), only this time it reduces signs of ageing giving you major glow.

Decreased skin puffiness – perfect in the morning when you're still sleepy.
Improved contour – to give your face the tone and texture it deserves.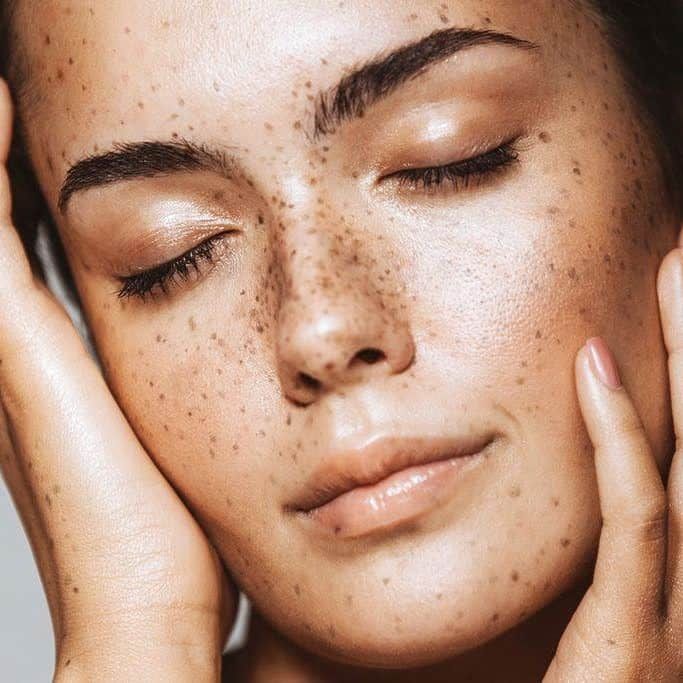 YOUR A.M. FACIAL WORKOUT… Ft. The face roller
Step 1: Keep your face roller in the fridge overnight.
Step 2: Apply your oil or serum of choice to a clean face.
Step 3: Apply medium pressure and roll from the centre of your face, outwards and upwards.
Step 4: Use the smaller end of the roller in areas that are more delicate, such as under the eyes.
Step 5: Continue to work in an outwards motion, using the below diagram as a guide so that you work all the necessary areas in your facial workout – just like targeting different muscle groups at the gym!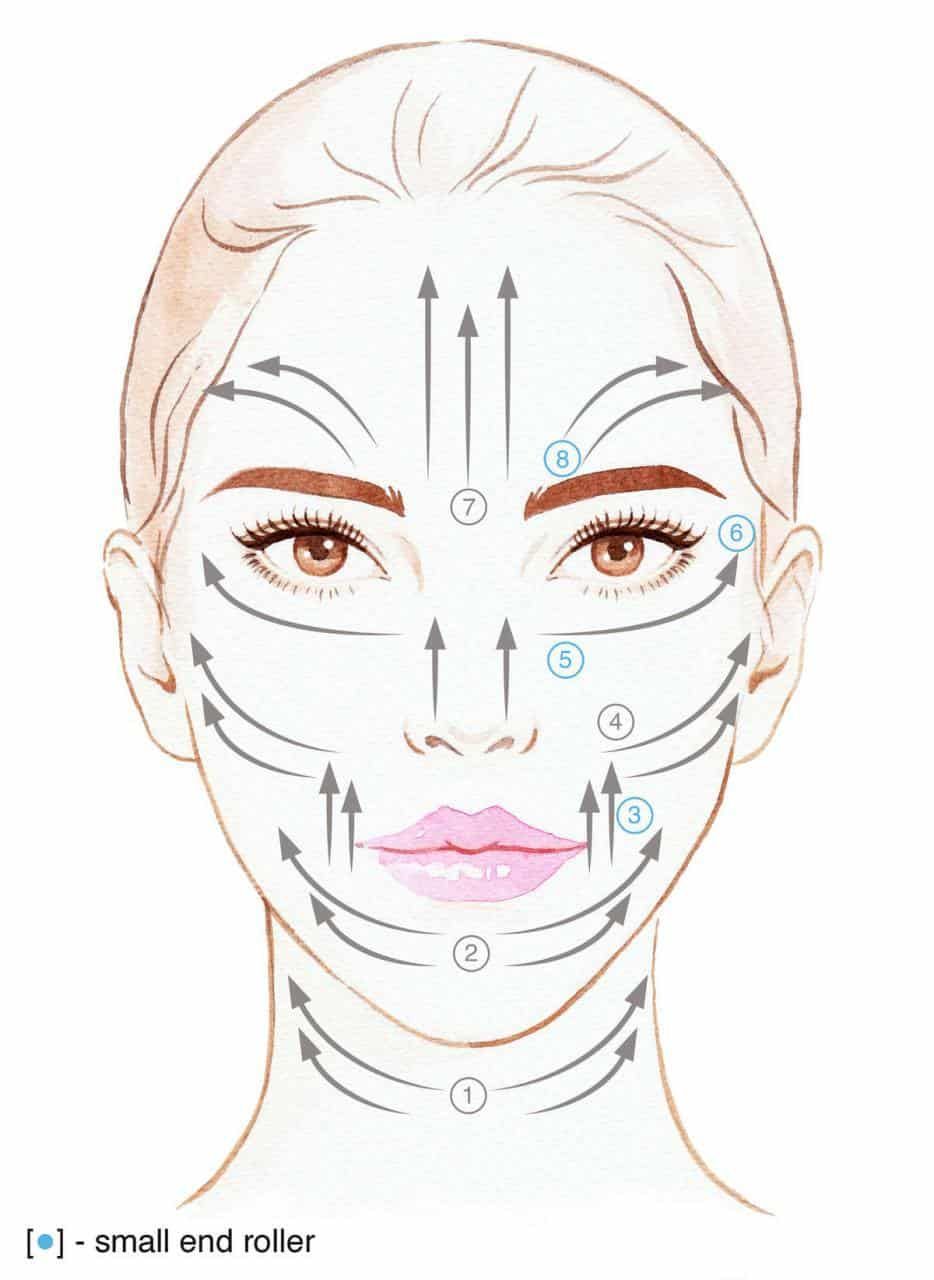 Step 6: Rinse the roller with warm, soapy water and place in the fridge until tomorrow morning. Then continue with your usual makeup and beauty routine.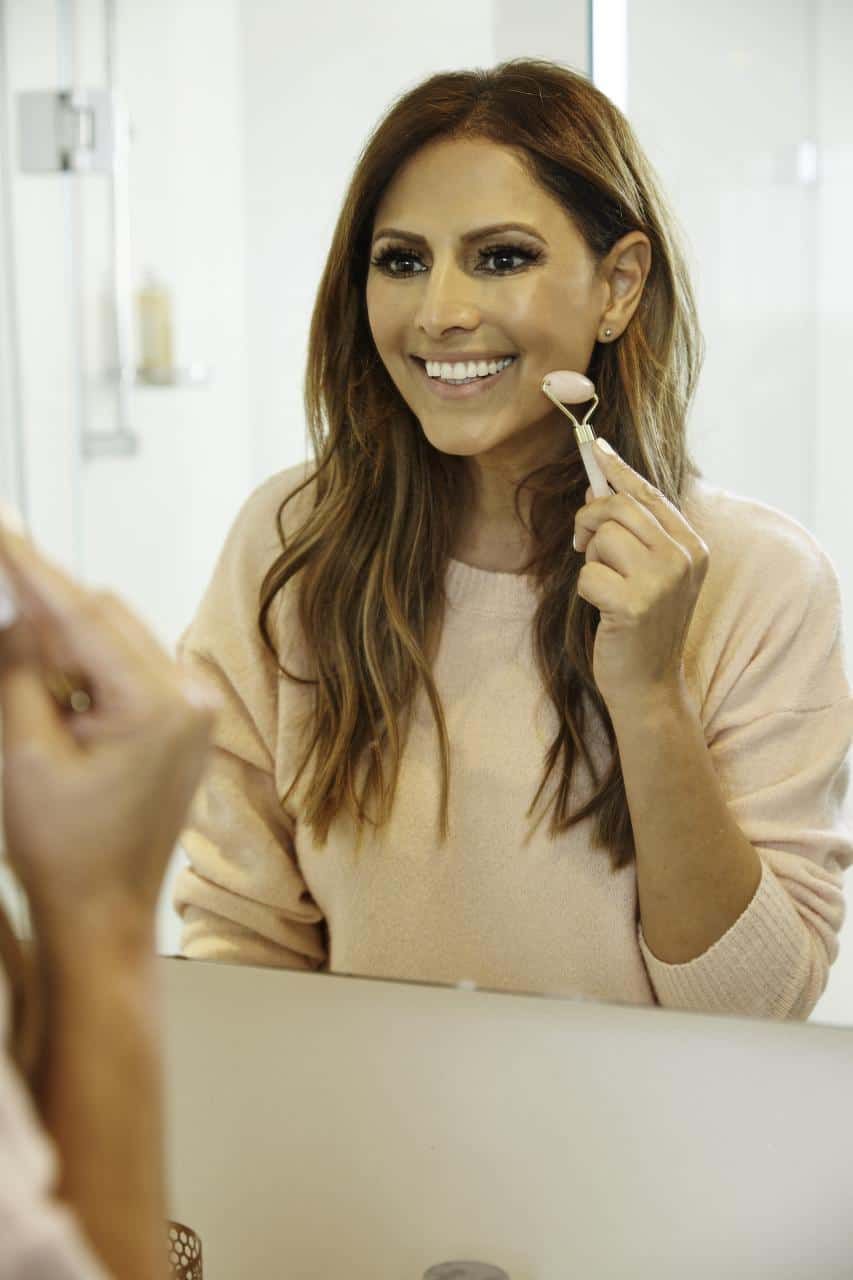 YOUR P.M. FACIAL WORKOUT… Ft. The gua sha
Step 1: Clean your face to remove all makeup and excess dirt from the day.
Step 2: Apply your evening oil or serum of choice.
Step 3: Using the diagram below as a guide, apply light pressure when using the gua sha along your face.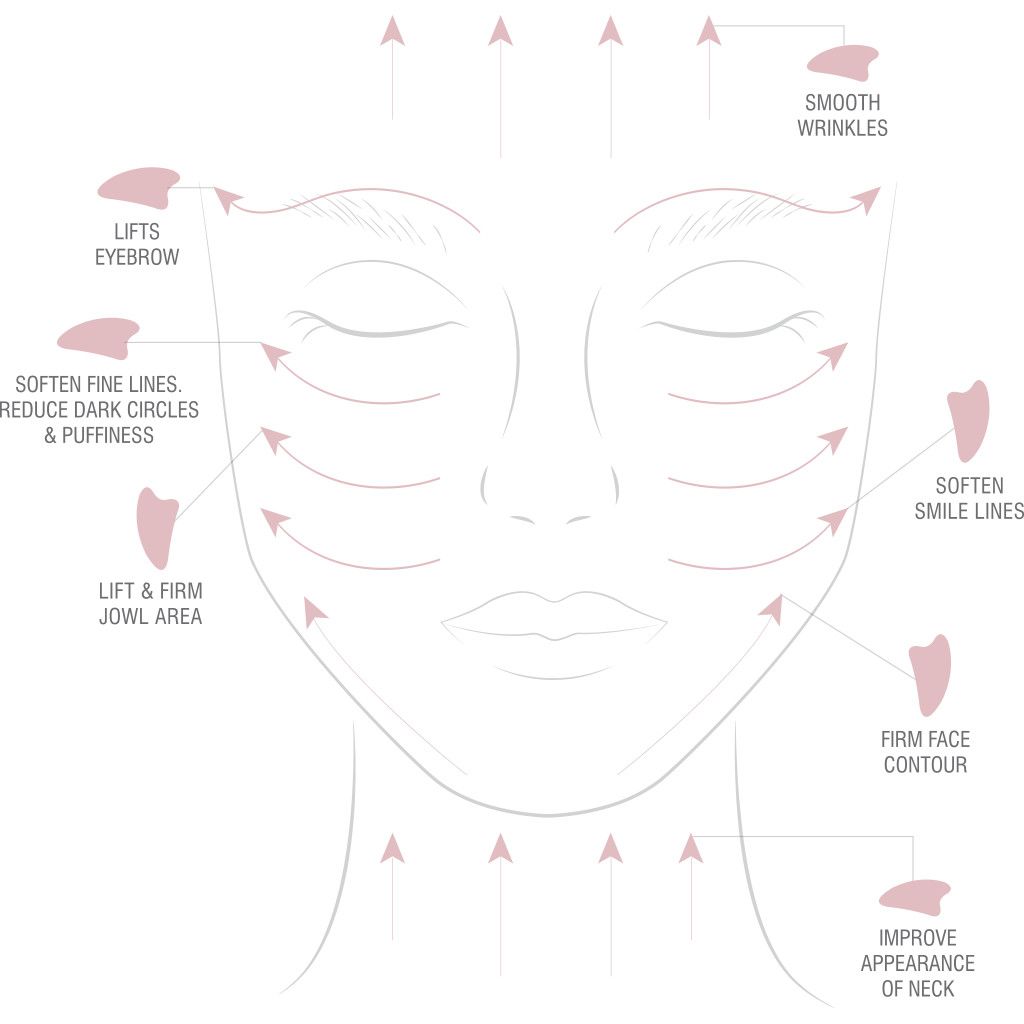 Step 4: Rinse your gua sha with warm, soapy water and store it in room temperature as normal. Then you're ready for bed knowing you've done your skin a whole world of good!
To make things a little easier, you can watch Sally use the Gua Sha for her P.M. facial workout below…