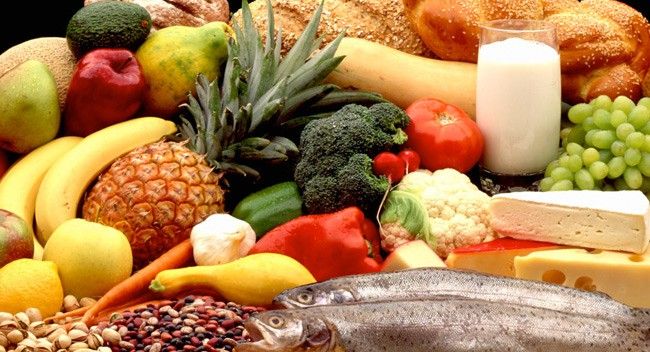 Didn't get a good night sleep? If you're feeling tired or generally lacking energy, why not try one of these energy boosters to help you get through the day?
Edamame

Edamame is the perfect healthy snack. It's packed with slowly-digested fibre, complex carbs and healthy fats. Not only that but each cup contains 16 grams of protein and is also less than 200 calories. If that's not enough, edamame also contains magnesium and B vitamins. Try adding edamame into your diet by eating as an afternoon snack or as a side for lunch.

Melon

Made up of 90% water, melons such as watermelon, rockmelon and honeydew will keep you hydrated and give you that energy boost you need to get through the day. Try chopping a mixture of different types of melon and add it to your breakfast cereal or simply enjoy with a few dollops of non-fat greek yoghurt. Perfect for summer months and satisfies a sweet tooth to boot!

Ginger Tea

Forget coffee, ginger tea is a great way to give you that energy kick you need first thing in the morning. It's rich with antioxidants and nutrients and has many other benefits as well, including assisting digestion, preventing coughs and colds, strengthening immunity and relieving stress. This is one powerful superfood!

Alfalfa Sprouts

Alfalfa sprouts are an excellent choice as not only are they super low in calories but they are packed full of goodness. That includes vitamins A, B, C, D, E and K, as well as iron, magnesium, zinc, calcium and folic acid. Who knew? Throw some in your salad or add to a sandwich at lunchtime. Amazing!

Parsnips

Ditch the roast potatoes and choose parsnips instead. They're a much better alternative, as they're low in calories but high in fibre as well as vitamin B and folic acid. We think they're pretty tasty too, especially as a mash, or even in a soup.

Polenta

Polenta is an Italian staple packed with complex carbs that are broken down slowly, giving you the energy you need for hours. It's so quick and easy to cook and is delicious as a side dish with beef, chicken or fish.