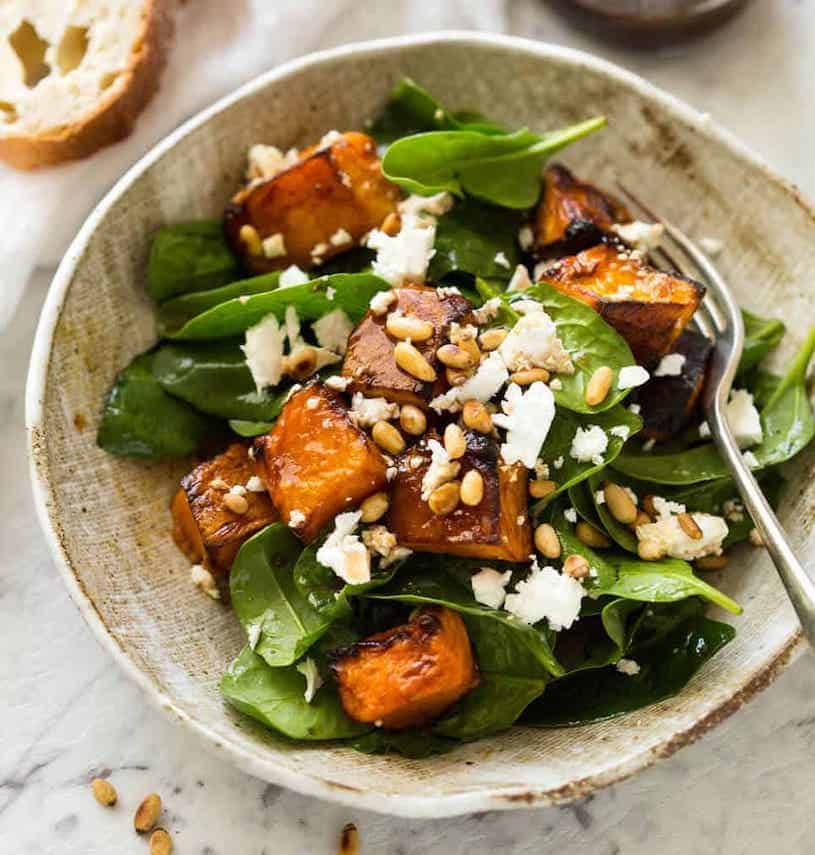 The mouthwatering combo of pumpkin, honey and feta in this salad make it a sure-fire favourite, year-round.
Easy Pumpkin & Feta Salad
Vegetarian
Serves 2
INGREDIENTS
400g butternut pumpkin, cubed
1 tbsp olive oil
1 tbsp honey
1/2 tsp smoked paprika
2 cups baby spinach
1/2 red onion, finely diced
100-150g Greek feta, crumbled
1 cup chopped parsley
1x250g microwave black rice
Handful of pepitas or pine nuts & dried cranberries
Olive oil & balsamic to drizzle before serving
METHOD
Preheat oven to 200°C.
Drizzle pumpkin with olive oil, honey, smoked paprika and salt & pepper. Cook for 25 mins.
Microwave black rice according to packet instructions and set aside to cool.
Add baby spinach, black rice, onion, feta and pumpkin to a large serving bowl.
Sprinkle with pepitas or pine nuts (if using), dried cranberries and drizzle with extra olive oil and balsamic if desired.
Toss well and serve.