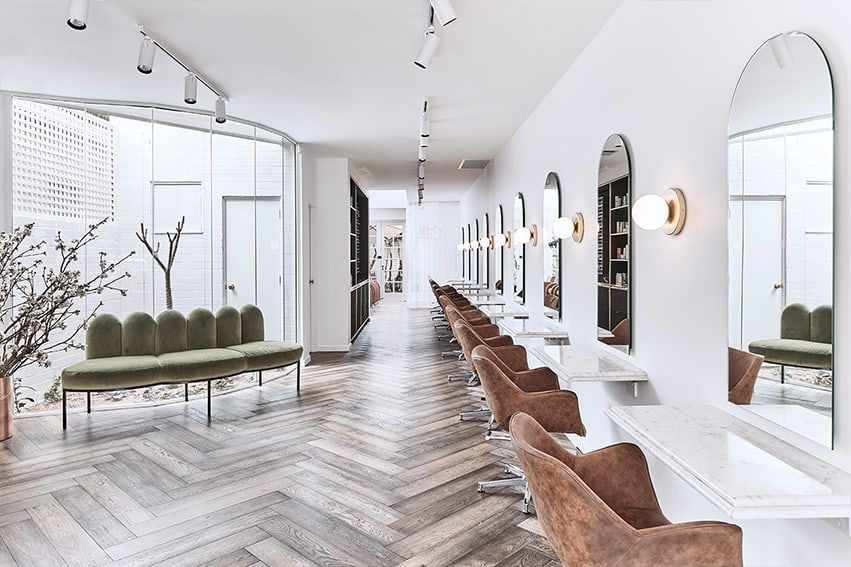 It's a well-known fact that the French do everything better. From fashion to food, they certainly have it covered. 
But emulating French style is a lot harder than it looks and one of the reasons it's so well loved and appreciated is because it looks so effortless. 
One person who nails French interior style is Sydney's best hair colourist, Belinda Jeffrey. Belinda's hair salon, La Boutique, in the heart of Sydney's Double Bay, is a lesson in how to do French interior style just right. In two words it's effortlessly chic. 
You would be forgiven if you walked into La Boutique thinking you had walked into a Parisian apartment. With stunning parquetry floors, lush green velvet sofas and endless amounts of light, the space is reminiscent of the perfect Parisian apartment. We seriously want to move in ASAP.
Whilst La Boutique is certainly a Pinterest-dream come true, it is also our favourite hair salon (we've been going to see Belinda religiously for around 13 years). Belinda aka 'The Blonde Whisperer' is a superstar stylist. It's no wonder celebrities like Megan Gale, Miranda Kerr, Russell Crowe, Baz Luhrmann, Kate Ritchie, Abby Earl and Erica Packer all rely on her for their colour and style.  
If you're in Sydney and are looking for a new hair colourist or stylist, Belinda and the team at La Boutique will certainly look after you – and then some! There's a reason we only get our hair done by the team at La Boutique and it's because the whole experience from the minute we walk in the door is absolutely flawless.
Because we know you love La Boutique's interiors as much as us, we have rounded up our favourite products so you can get those Parisian apartment feels for yourself!