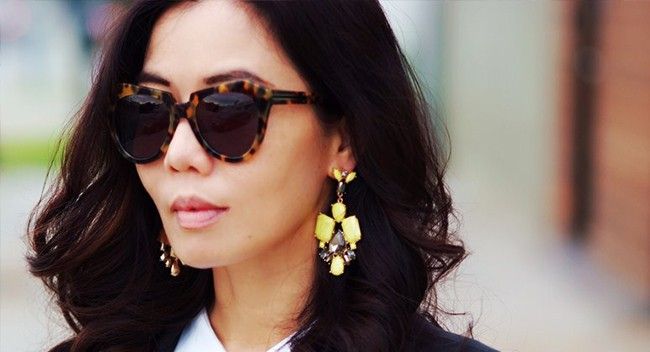 The statement earring has to be one of my favourite accessories as it quickly, easily and affordably transforms an otherwise neutral or minimalist outfit into something fun, stylish and on trend. I love to pair mine with some boyfriend jeans and a relaxed jumper to add a bit of pizazz.
There are so many types to choose from and so many ways to wear them, so we've done the hard yards and narrowed it down to this season's must have styles for you…
The Classic Dropdown
For a sophisticated feminine look a la Jessica Alba, go for some sparkly dropdown earrings in silver or gold. Or try bright colours and gemstones for a modern take on this classic. We're loving ruby reds and cobalt blues this season.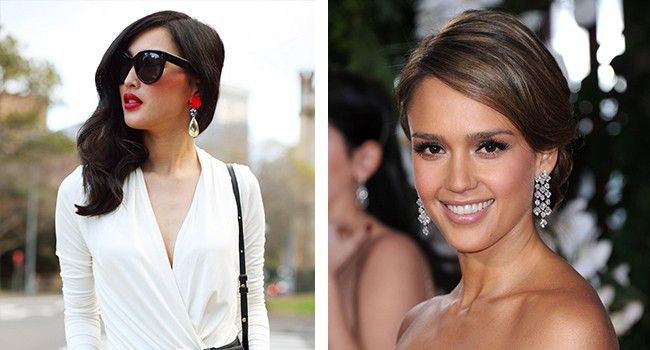 Geometric Earrings
The dropdown earring's cooler cousin, they're the perfect addition to a casual weekend outfit. I like to pair these with skinny leg jeans and a printed tee for a rock-chic look.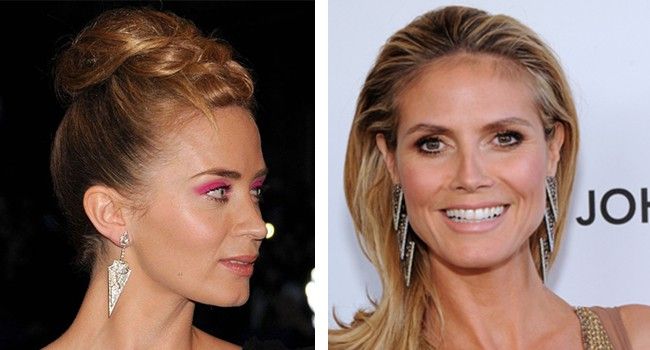 Bold Studs
If you're not too sure about jumping right into the trend, try easing in by swapping your simple everyday studs for a bolder pair. These also work well if you work in a more formal or conservative office.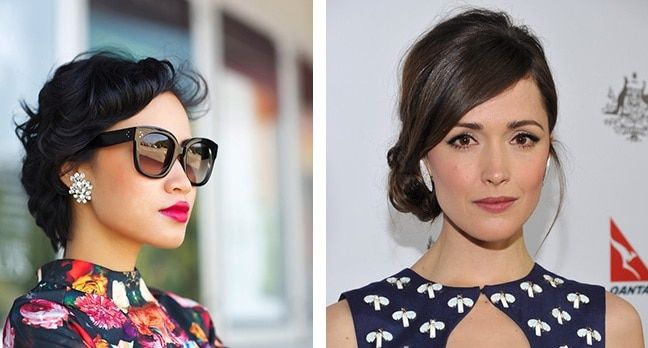 Our swiish tips for wearing statement earrings:
Keep the rest of your accessories simple and subtle to let the earrings be the statement
Wear your hair up for maximum impact or wear a bright pair of earrings to stand out against your hair

Try mixing and matching. Wear a longer drop down earring on one ear and a stud on the other. Just be sure they're the same colour or material so they don't look too mismatched.

Here are a few of our faves: 
Petsha Tassel Earrings – The Iconic, $39.00

Gillian Crystal Dropper Earrings – Swarovski, $100.63
Sugarbead Drop Earrings – ASOS, $15.56
 
Samantha Wills Romantic Earings – David Jones, $140.00
 
Peach Gold Drop Earrings – Bellucci Collection $15.00
 
Love Rocks Lime Drop Earrings – ASOS $48.62

 

 

 

 
Vanessa Mooney Drifter Earrings – Nasty Gal, $144.60
 
Matte Gold & Black Earrings – Bellucci Collection, $15.00
Geometric Earrings – The Iconic, $59.00
 
Mirror Image Earrings – ASOS, $23.68
 
Lime Nation Earrings – ASOS, $29.17
 
Gold Fan Earrings – Bellucci Collection, $11.00
 
Kitte Accoutrement Darkstar Earrings – To The Max, $64.95
 
Jewelled Crystal Art Deco Dress Earrings – Glamadonna,$95.00
Enamel and Crystal Triangle Earrings – Colette by Colette Hayman, $7.95
House of Harlow Sunburst Button Earrings – The Iconic, $49.00
Still need more inspiration? Check out our gallery below.