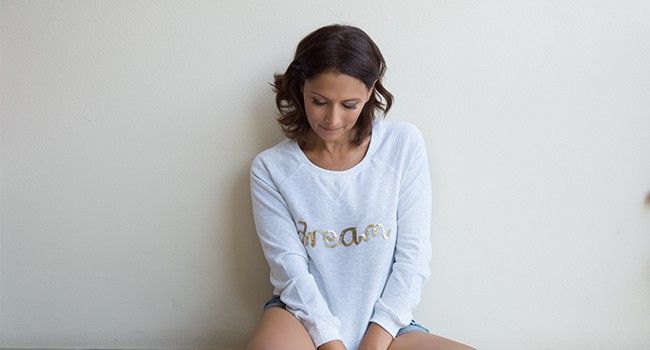 The swiish team love sequins. Dresses, shorts, jackets, bags. No exceptions. And as the weather begins to get colder, we reckon there's nothing quite like a touch of sequins to brighten up a chilly winter's day.
Added to that we love a bit of a DIY challenge, so we decided to whip up a sequin sweatshirt for Sally… after all no one loves a bit of sparkle like Sal!
Here's how we did it:
What you need:

Plain Sweatshirt – we bought ours from Kmart for $10!

Gold single slung sequins from Spotlight
1.   Pick a word you love (we used 'dream') and using your chosen font, type it into a word document on a computer in a large font size and print it out.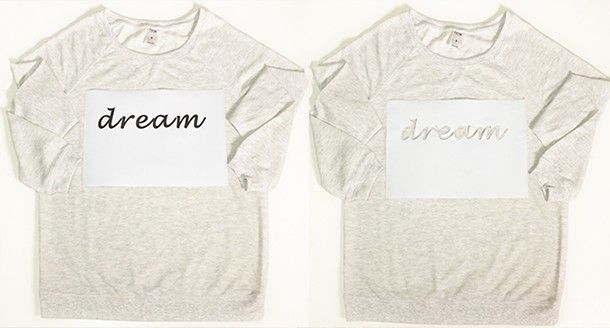 2.   Grab some scissors and cut out the letters, as if you were making a stencil.
3.   Place on sweatshirt and using a pencil trace the word on the front.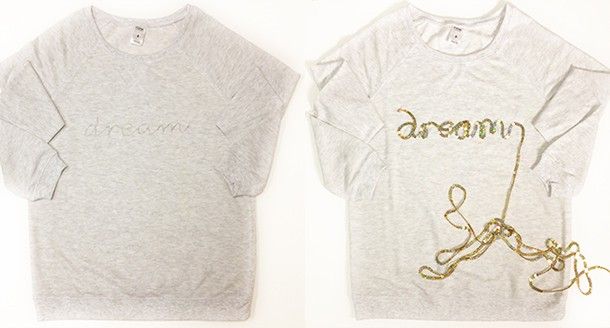 4.   Using the pencil marks as your guide, trace the word with the string of sequins (you may want to pin the sequinning to keep it in place).
5.   Once you are happy with your word, secure to the sweatshirt using your fabric glue. Don't stress if you can see bits of the glue, it dries clear.
6.   Let it dry for an hour and then check to see if it is secure, glue down any edges that have not secured properly and leave overnight to dry thoroughly.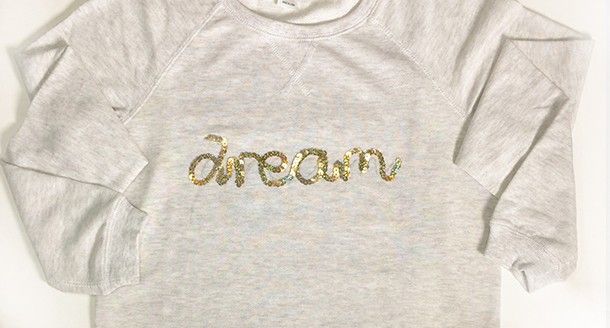 swiish tip: If you want to make a great personalised gift for someone, use their name instead of a word!