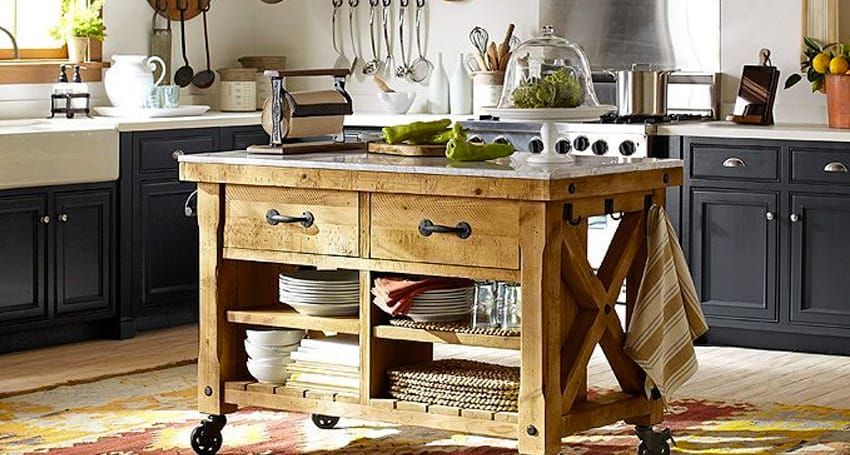 Want to know a secret? OK it's not a secret at all. I'm a little obsessed with interiors. I adore flipping through home magazines or scrolling through Pinterest, letting myself get lost in a world of stylish kitchens, modern bathrooms and luxurious living rooms.  Sigh, If only my budget didn't keep these ideas locked in a fantasy-world.  
I just refuse to believe it has to be that way. And I'm not one to shy away from a challenge. So I set myself a mission to find some luxe for less ideas that are both stylish and practical.  
Here are some of my favourite DIY home fix-ups that won't cost you an arm and a leg…
Under-cabinet lighting
It can be so time consuming and costly to get new lighting put into your kitchen.  Which is a shame because the right lighting can make a dull kitchen look so modern and chic.  Don't worry, it's not a lost cause!  Investing in some inexpensive lighting that attaches underneath your cabinets is a brilliant way to get the very same effect.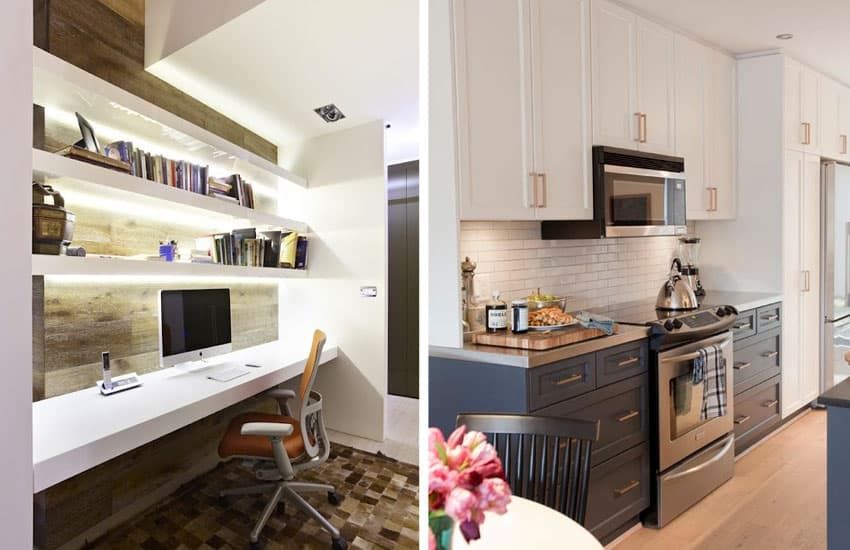 Decorative Herb Drying Racks 
Not only do these serve as a breathtaking feature in your kitchen, they're super practical too!  Hanging your herbs upside down is an awesome way to dry them out so you can keep them for longer.  Making one can be as easy is hanging up a branch in the kitchen using some hooks and rope.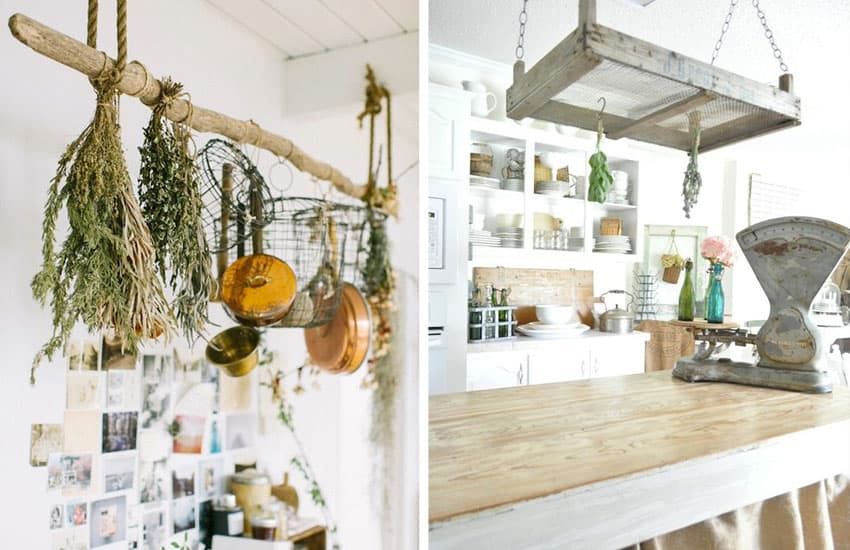 Replace Outdated Doorknobs 
When you think interior design a doorknob isn't exactly the first thing that comes to mind… but believe me, they actually make a difference!  And there are some pretty interesting ones out there to choose from.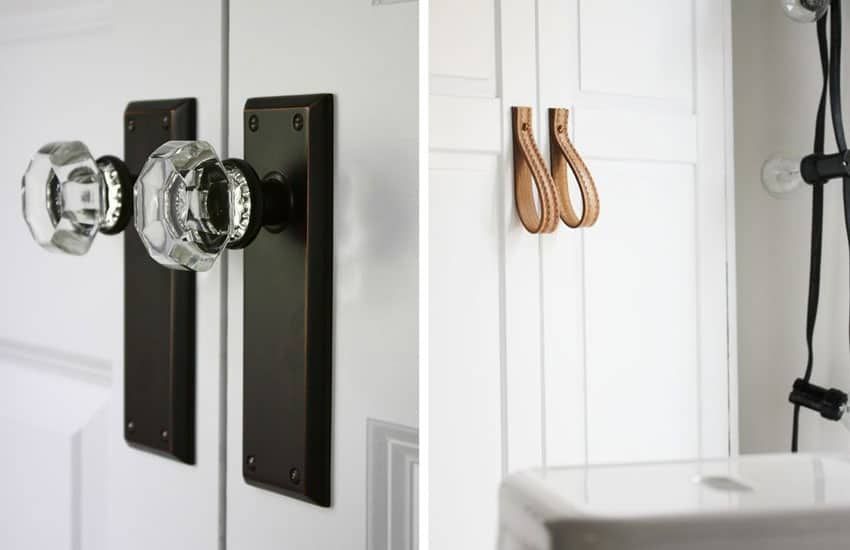 Vintage Ladders 
In one word?  Stunning.  Who would have thought an old ladder could double as a unique towel rack, an elegant set of shelves or a nifty shoe rack!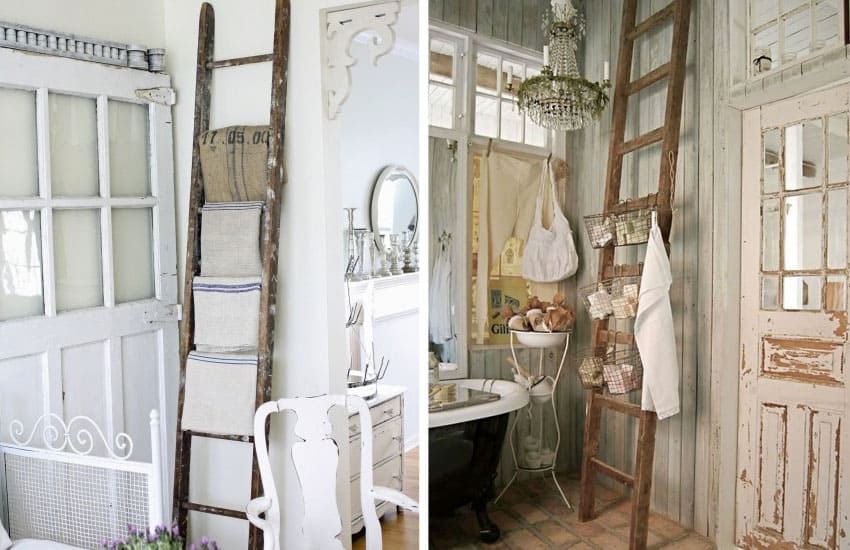 Mirrors Opposite Windows
We're back to that costly lighting situation again.  But you should forget artificial light anyway!  Hanging some sleek mirrors across from a window will reflect natural light throughout the room, making it appear brighter and bigger!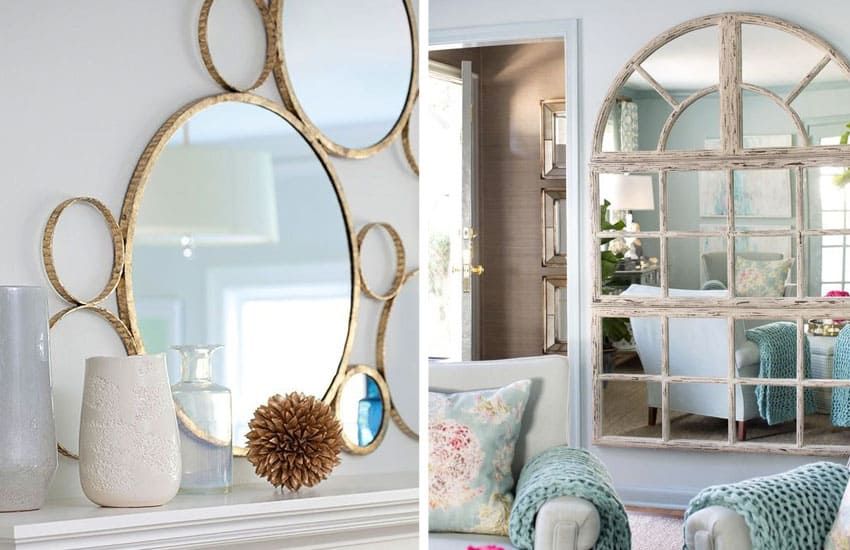 Makeshift Island
If you've had a look at some of the best modern-home catalogues, you would have noticed that just about every big kitchen has an 'island'.  Simply push an old cabinet or dresser into the centre of your kitchen.  You can consider painting it to match the rest of the room, and even add a butcher-block top to really make it fit in.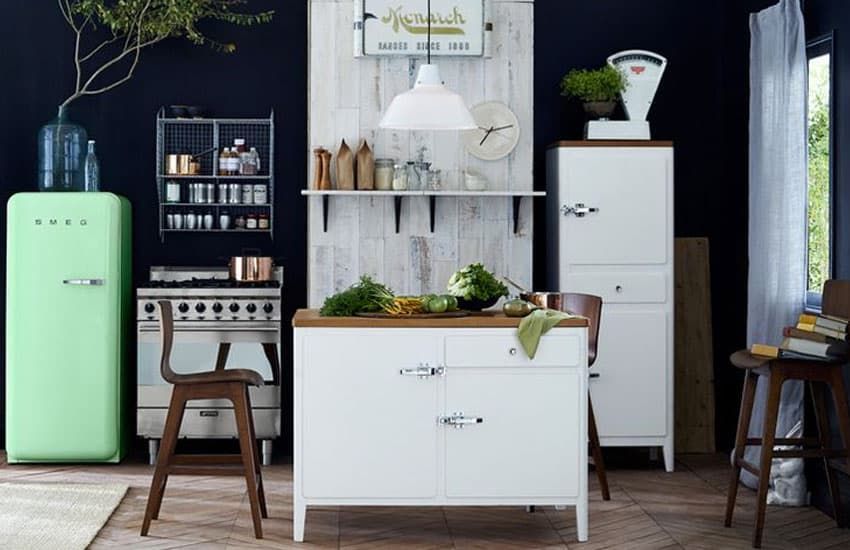 DIY Bar Cabinet 
A professional looking bar cabinet can be a really gorgeous addition to your kitchen.  This is best achieved by replacing your wood cabinet doors with glass panels.  Then just pick up a cheap undercabinet stemware holder and viola!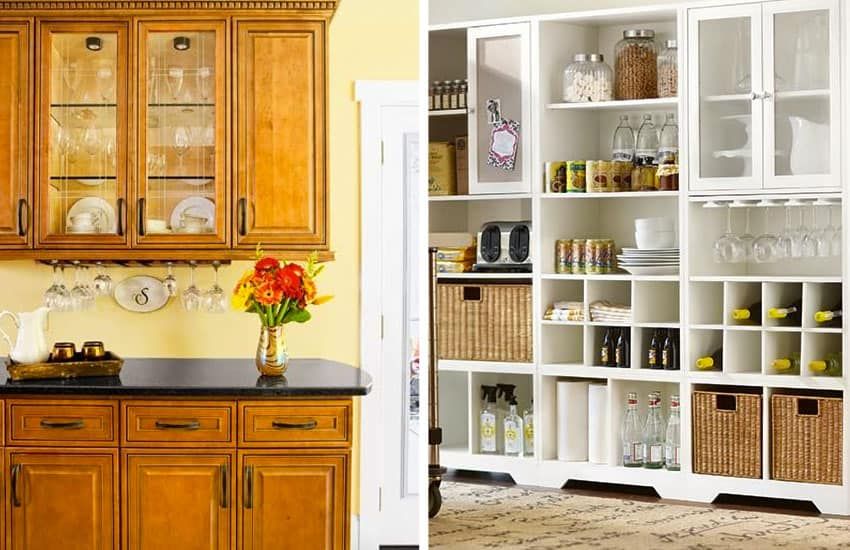 Modernize house numbers 
Make your house number stand out amongst the rest!  Not only will it will allow your friends to find the house that much easier, but it'll add a modern touch to your home that everyone can see!  You can get pretty creative with this, but we love the oversized, illuminated look.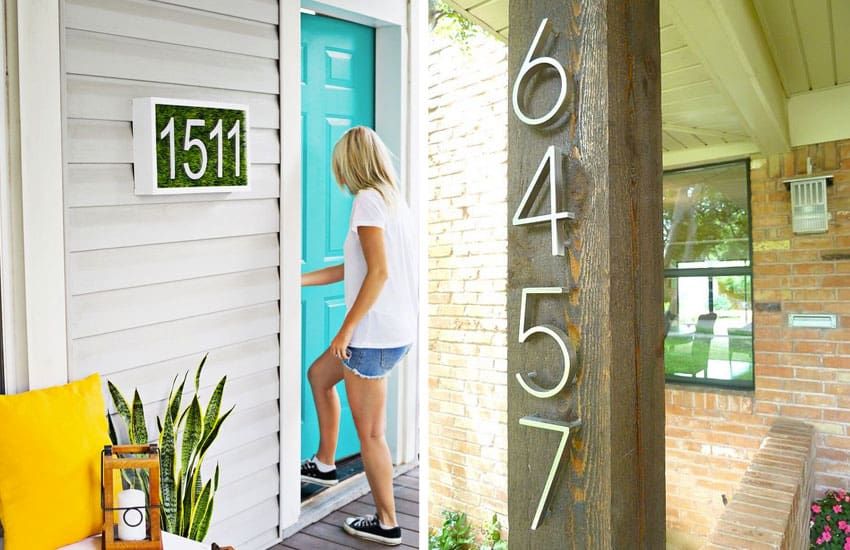 Need some more inspiration?  Check out these creative ideas…