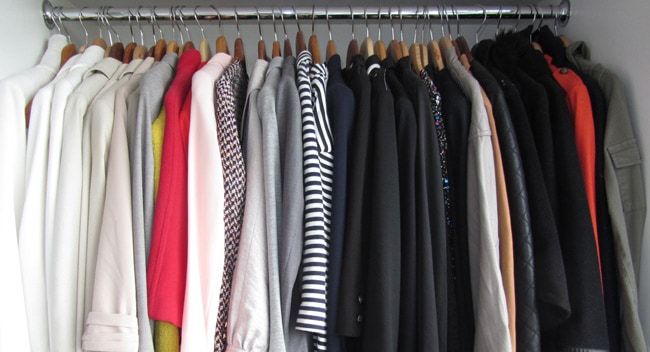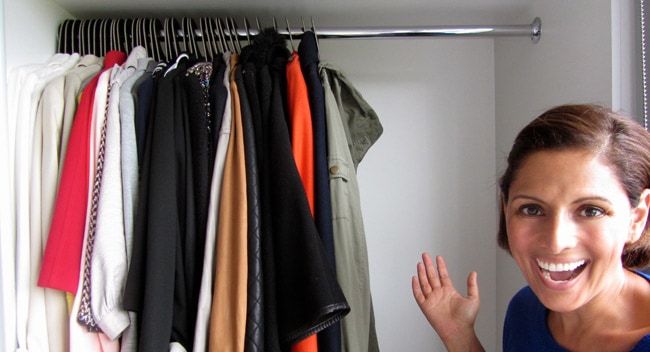 swiish readers – what I'm about to tell you is just too good not to share.
I'm not sure that Marcus will agree that this is a good thing, but I for one think it's pretty fab. In excellent news for me but perhaps less so for my credit card, I tried out a new type of coat hanger this week – Ecohang's Ditto Eco Hangers. The reason it's not great for my credit card? Well, these hangers take up a whole lot less space in your closet, meaning you can buy lots more clothes to put in there! Fabulous!
I have to say, I was a little skeptical at first. I already cram a lot of clothes into my closets and so I wasn't sure it'd be possible and couldn't really see how the hangers would make a difference. WRONG!! So wrong. I've actually never been so happy to be so wrong. It made a massive difference.
You can see from my before and after snaps, that they do give me a whole lot more space that I didn't have before.
The top rack of my closet was so jammed with jackets; I literally couldn't squeeze another one in. I even recently turned down an emerald green cape (sounds weird, but it looked hot) simply because I knew there was nowhere to put it. I knew that if it was coming in, then something else was going out. But now… whoa! Now there's so much more space.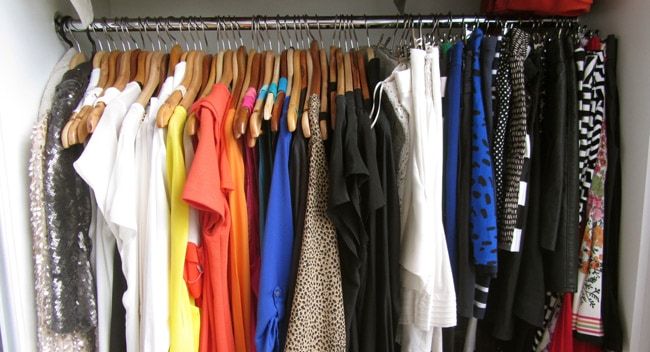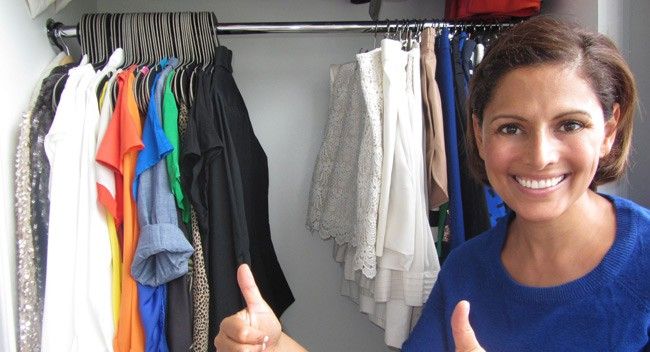 Not to be technical or anything but I actually measured how much extra space I got post Ecohang and how many extra jackets that equals. Guess! Go on, guess! The answer: 24!!! Umm. AMAZING. Guess who's off to buy a green cape tomorrow?
The Ditto eco hanger is used by fashion brands all over the world. They're lightweight, but are also very strong, which means you can hang your coats or suits on there as well, no problems. I've got heavy winter coats on there and they're totally fine.
Trust me. You won't regret these. They are life changing.
p.s. No one tell Marcus!
Ecohang Ditto eco hangers – from $26.00 for 10 hangers. For more information, check out ecohang.com.au