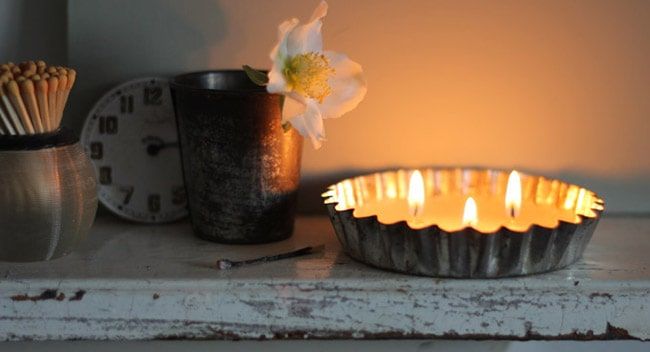 We all have one of those junky kitchen draws – you know the ones that fill up with old items that never get used…
Come on, we all have one! Well, if it's like mine and stores your mum's retro vintage tart tins, don't throw them away just yet.
Tart tins can be transformed into beautiful candles. From dinner parties to a girls night in, these tart tin tealights are perfect for any room at home.
We stumbled across this DIY and it was too good not to share – here's how you can transform your tart tins into a 3-wick tealight candle…
What You'll Need

What To Do

A tart tin (or two! the more the merrier..) 
Three tealight candles

Take the wax of the tealights out of their metal casings and place them beside each other in your tart tin.
Place the tin on a small gas cooker ring and melt the wax on low heat until it has created one large candle. Remove (using tongs as they are super hot!) then leave to cool and set. And voila! Your tart tin is ready to burn!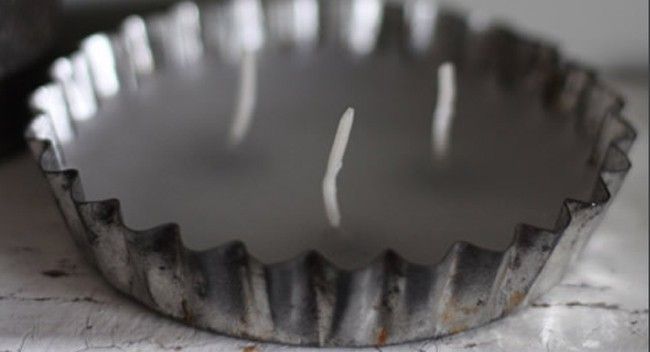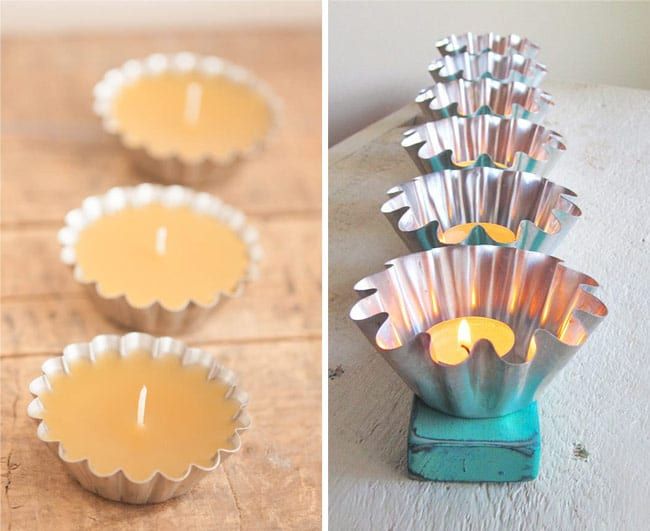 ♥ swiish tip:
If you want to keep your tart tins to make delicious tarts, you can still use them to get this look (they look just as cute!)  with a few tealight candles (cases on) placed inside each tin. Perfect for a dinner party table setting!