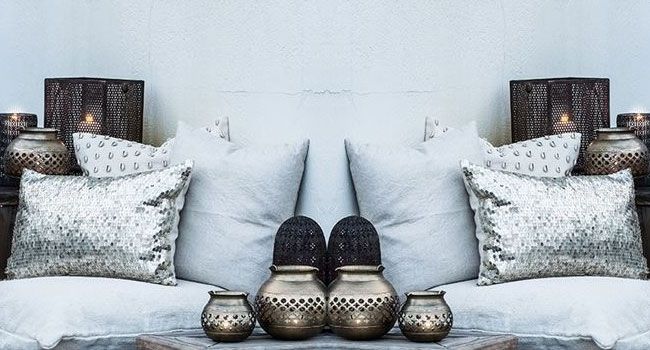 Anyone who knows me well knows that I am partial to basically anything glittery. Seriously I have a sparkle obsession. See here, here, here, here, here and oh this could literally go on forever! I can't help it – they just make me feel good!
So when I came across this gorgeous upcycle DIY for sequin pillows made from an old sequin dress, I couldn't help but share. Plus I have a million old sequin dresses I could use!
Here's how to make your own sequin pillows!
What You'll Need
A pillow
A sequin skirt/dress
Pins
Needle and thread
What To Do

 
1. Cut the top of the dress out.
 
2. Turn it inside out and hand stitch up that side.
 




3. Then put the pillow in (try Ikea for muliple sizes and cheap pillows) and close it by hand-stitching it close.

 
4. Voila! A gorgeous, glittery, cheap, chic and cheerful pillow to compliment any couch or bed!

DIY courtesy of
My Sister's Suitcase

Need some more glittering inspiration? Check out our gallery…