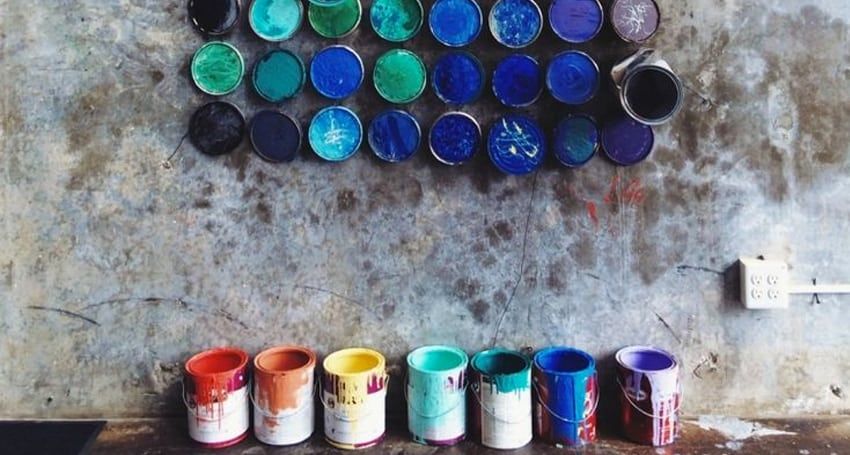 Modern furniture and stylish homewares play a big part in keeping your home looking fresh and fab.  Although if there's one thing that can really change up the look and feel of a room, it has to be a gorgeous piece of art.  
To me, having a beautiful piece of art at home is essential.  It can evoke feelings, memories, take you on a journey to another place or transform the look of a room.  The best part is, it doesn't have to be some big investment.  In fact, there are so many things you can do yourself that not only look amazing but are cheap as chips as well!  They're also pretty fun to do.
Here are some of our favourite ideas for making your own art at home…
CANVAS WRAPPING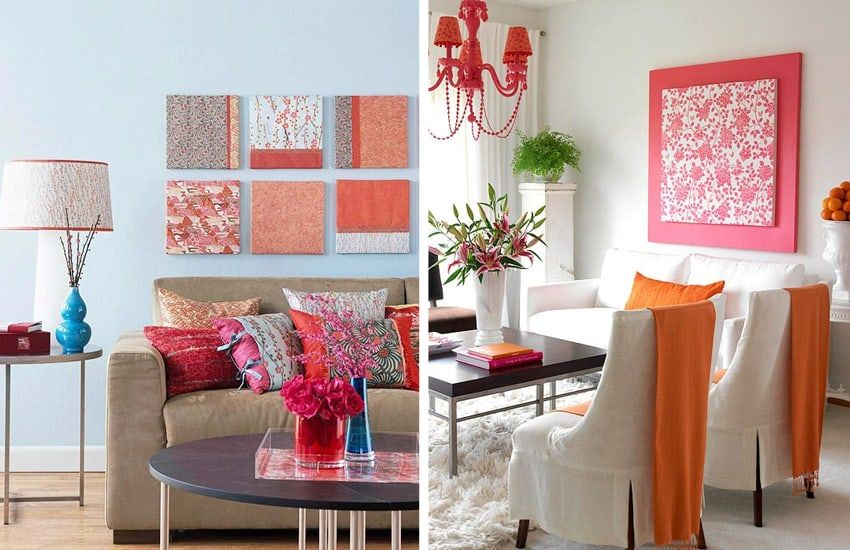 This one is super easy to do and costs next to nothing.  Just pick up a few canvases from your closest craft store (even the $2 shop should have them) along with some fabric of your choice.  Wrap the fabric around the canvas and either glue or staple it down.  Next, simply arrange the canvases on the wall.  The best part about this is you can choose to keep it modern and chic with block colours and a simple arrangement, or get a little crazy with bold patterns and bright colours.  It all comes down to how you want your home to feel.
GET THRIFTY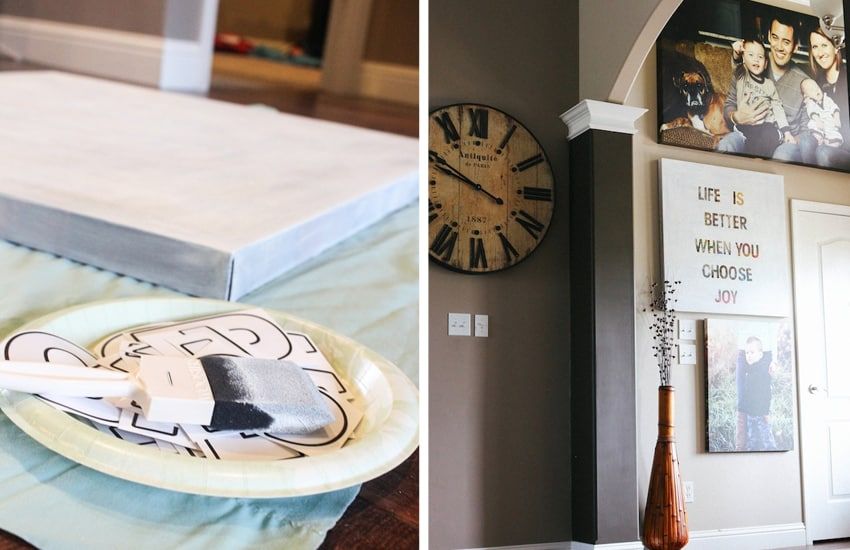 So you know those kind of tacky, not-so-unique paintings you'd most likely find at the $2 shop?  They can be revived in a seriously stylish way.  Start by picking up one of those paintings (the more colourful the better) along with sticker letters and some white paint.  Arrange the stickers on the painting to spell out a name, saying or even favourite quote.  Next, paint a thin layer of white paint over the top of the entire painting.  Once it's dry, carefully peel back the letters to bring life to a brand new piece of art.
WORDS IN WHITE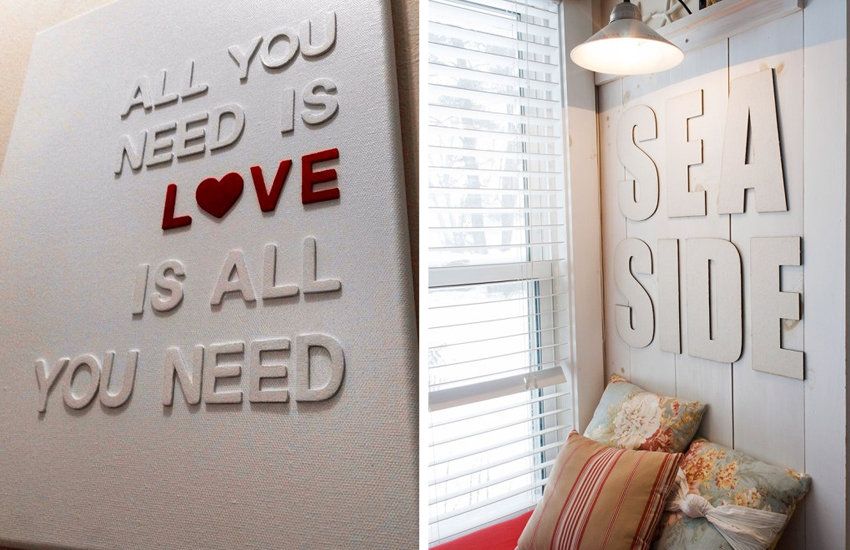 There are two options with this one.  Either way, you're going to need some wooden block letters from the craft store and some spray paint of your choice.  I personally think white always looks the best.
You can choose to glue the letters on to the canvas or if you're game, straight onto the wall!  Next, spray paint over the letters so they blend in.  The result is a simple, modern and potentially motivating piece of artwork (depending on what you've written).
HANGING GALLERY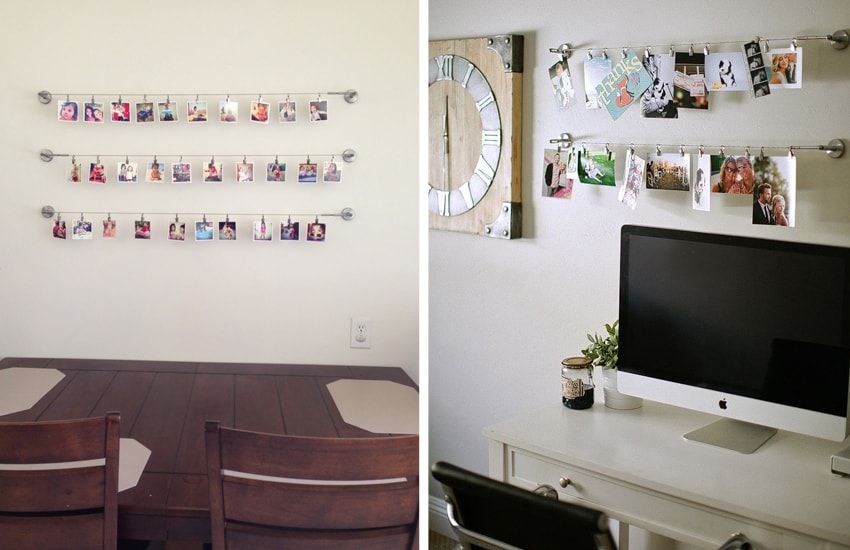 I'm a big fan of double duty household items.  These ikea curtain hangers can also be used as a fantastic photo or picture display.  Simply mount the hangers on your wall and pick a selection of your favourite photos to display.  I find the best ones to use are Polaroids and Instagram photos.  Another option is to display pretty little pictures like dress sketches or perfume bottles.
PAINT BY LYRICS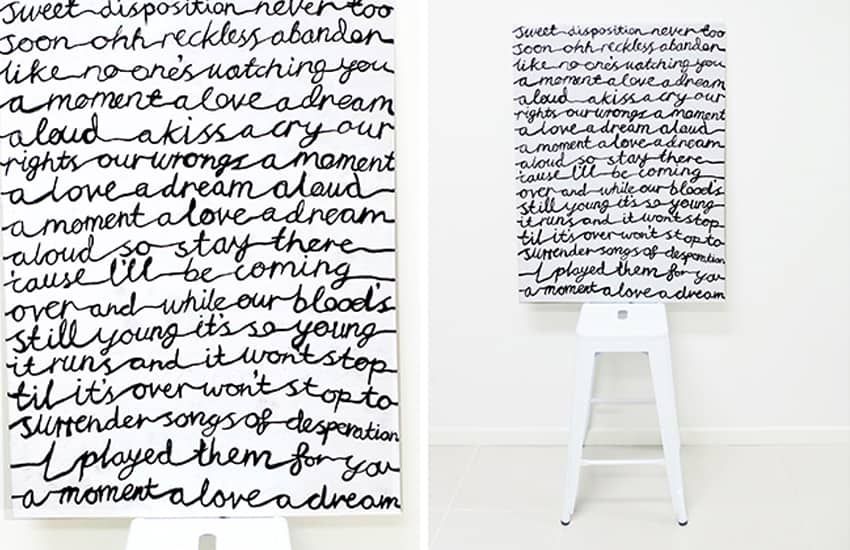 I love this one because it's so personal and also super easy to do.  Start by grabbing a large canvas, a paintbrush and some paint.  Next, choose some song lyrics that mean something to you and that you're confident you'll continue to enjoy for a while.  Either paint the lyrics straight onto the canvas or stencil them out with a pencil first.  Don't worry if it's not perfect, it actually tends to look better when you just wing it.  
Need a little more inspiration?  Check out some of these other gorgeous ideas…