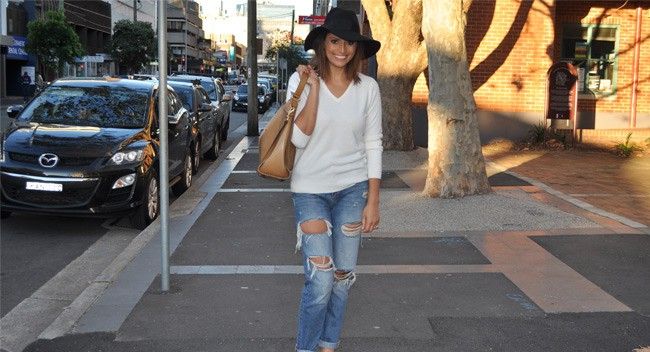 Rips, rips, rips. They are everywhere! I love this huuuuge trend in denim and for me, I reckon the bigger the rip the better. But you don't need to fork out hundreds of dollars on a new pair of ripped boyfriends – you can simply DIY. Love that.
Yep – now when your jeans start looking a little worse for wear, you can bring them back to life with a few strategic tears and you'll be bang on trend.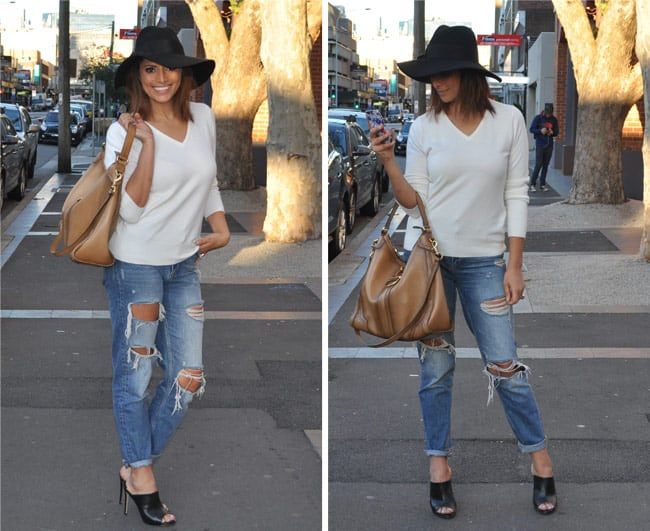 Here's how to DIY:
What You'll Need:
An old pair of jeans 
Scissors
Sandpaper
Safety pin
Small wooden block
What To Do:

Starting with the biggest hole on your knee, try on the jeans and mark out where your knee is with a pencil or safety pins. 

 
| | |
| --- | --- |
| | 2.Placing something underneath the first layer (to stop it from ruining the other side of your jeans), grab a pair of scissors and snip a thin hole on the knee.  |
| | |
| --- | --- |
| | 3.Use a sandpaper block to fray the hole and to add more tears around it. It's best to rub the block in different directions to get more of a distressed look. |
| | |
| --- | --- |
| | 4. You can also choose other areas of the jeans to distress, just make them smaller so the feature is at the knees (around the pockets is a good place).   |
♥ swiish tip:
Throw your jeans in the washer and dryer after you're done distressing them. This will bring out the frayed areas and make them look more obvious!
*DIY courtesy of rue Daily