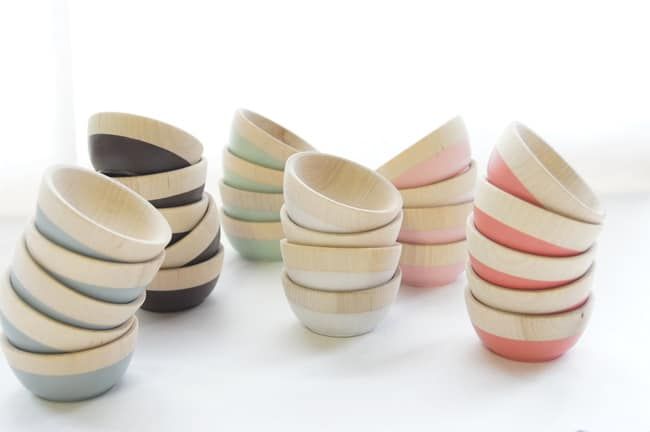 At swiish, we have become quite obsessed with one of the latest homeware trends – dip dye! Fun and simple, you can transform the look of your home in a few easy steps. What's dip dye, you ask? Essentially, it's just dipping an item into paint so that the bottom half (or slightly less, or more, depending on the look you want to achieve) is covered in a contrasting colour.
Dip dye works beautifully on furniture (think legs of chairs or tables), as well as homewares such as vases, bowls, pots, candles and candleholders, utensils, baskets and even bed linen. And whether you want to stick to more subtle pastels or opt for a pop of neon, it's up to you!
We love dip dye coffee mugs – an easy way to brighten up your kitchen! Here's how you can get the look:
Materials:
acrylic paint
large tub
coffee mugs
pencil
What to do:
Mark a line on the mugs with a pencil to indicate where you want the dipping to stop
Stir the paint so it thickens and pour into a large plastic tub
Carefully dip the mugs into the paint up to the line you have marked
Hang on a hook (if possible) or rest on newspaper and leave to dry
Repeat as many times you wish to achieve the desired look
Have you embraced the dip dye trend?