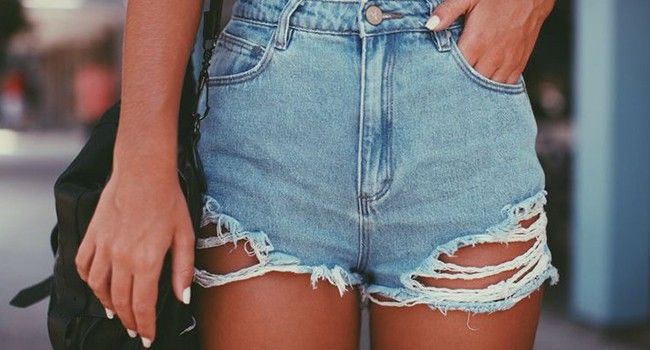 Meet your new Summer staple. Slightly edgy and always super cool, the denim cut-off short is the perfect foil to all the florals and frills of the season.
I've made a pair from some old jeans and it's unbelievably easy – just cut a pair to the length you want and throw them in the wash! The edges fray in a really natural, effortless way and the best thing is… the more you wear them, the better they get! But don't worry, if DIY's not your thing we've picked out some of the hottest pairs for you to purchase.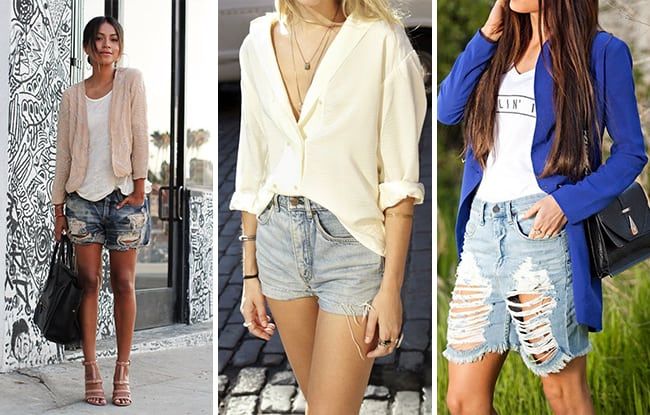 Just like any pair of shorts, you can play with the cut that's most flattering for you – a great tip is to have the back slightly longer as it will make your legs look long and lithe in the front. Short-shorts are super summery and look great with long strands of fraying hanging down. High waisted shorts enhance a tiny waist and suck in the tummy. You can even wear a longer bermuda short if you want more coverage.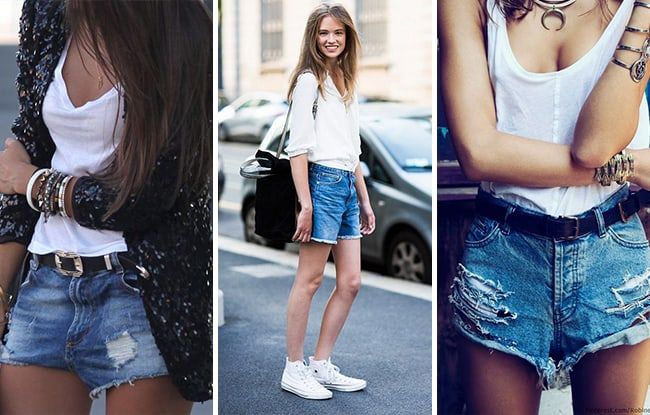 Plus they go with basically anything! Pair them with an oversized white shirt for classic summer chic or dress them up with your fave blouse and heels.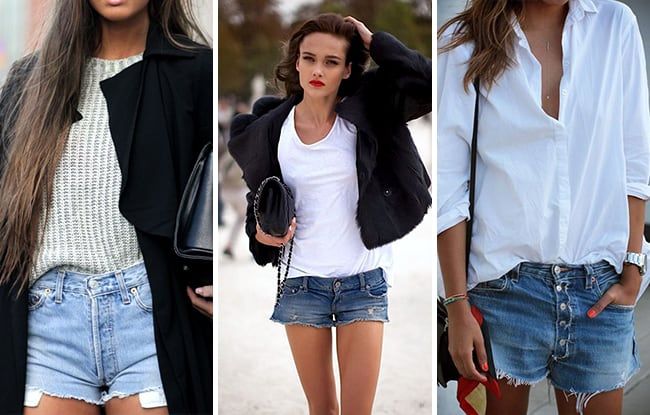 Whatever your style, there's a pair of denim cut-offs that will work perfectly with your exisitng wardrobe!
SHOP THE LOOK:
Denim Cut Off Shorts – FASHION UNION, $16.35

 

Relaxed Iggy Short – LEE, $119.95

Gear Denim Short – Beginning Boutique, $44.00
Galina Denim Short – TIGERLILY, $109.95

Cut Off Denim Short – Beginning Boutique, $79.90

Boyfriend Denim – ZULU & ZEPHYR, $130.00
Cut Off Short – RIDERS BY LEE, $79.95 
Studded Fray Edge Shorts – BOOHOO, $24.00
Trashed Cruiser – RIPCURL, $89.99

 Shorts with Rips and Fringing – DOTTI, $39.95

 
CUTOFF INSPIRATION GALLERY: