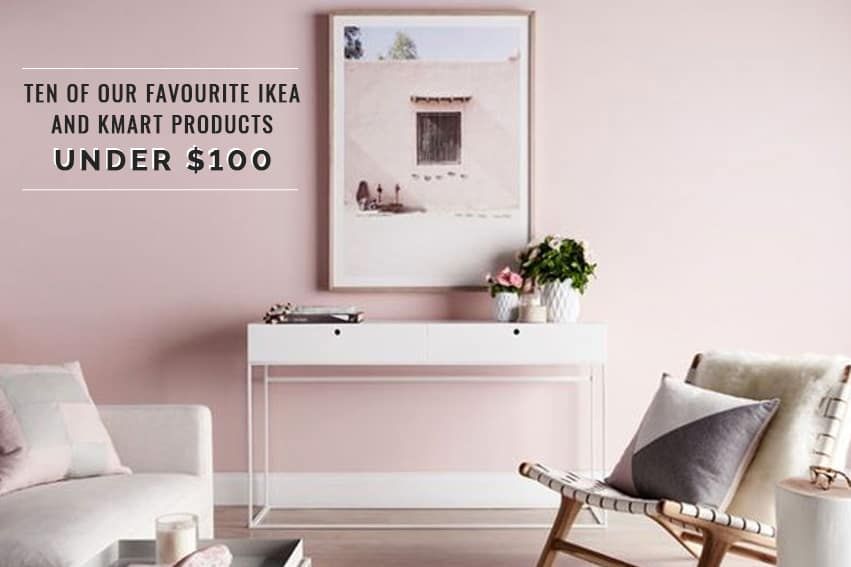 The New Year is one of our favourite times of the year because it means two things.
Number one: a new diary (one of the best feelings in the world is writing in a brand new diary!) and number two is a little house makeover. We always use the month of January to spring (summer? ha!) clean our homes, from the pantry to our wardrobes and every nook and cranny in between.
One of the best parts about our New Year declutter is the simple updates we make to our home in terms of interior decorating. If you didn't already know, we're just as obsessed with homewares as we are with fashion, but we also want it to be affordable and for it to stay true to our luxe for less ethos. This is why Ikea and Kmart are two of our favourite places ever (we are known to spend 10 hours in there!) and why every New Year we buy a few things from that will refresh and update our humble abodes.
If you'd also like to revamp your house in the New Year, here are ten of our favourite Ikea and Kmart products under $100.