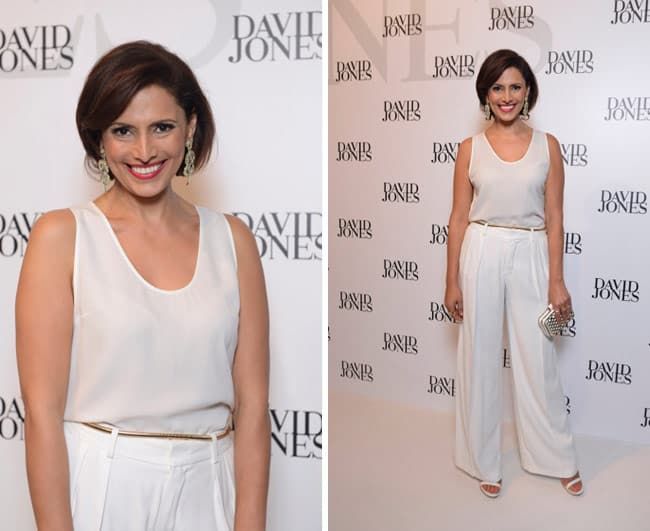 ---
Pants: Zara           Top: WIllow            Bag: Bardot                Jewellery: Bijoux Box 
---
I really wanted to keep it simple for the David Jones Spring/Summer 2014 Launch.
So naturally I chose to wear white. White is my favourite colour. It's just so versatile and I've worn it so many times before. See here and here and here oh and here! And white on white is a huge trend again this year, so I figured why not?
I love these Zara pants and feel they give an effortless, elegant look when teamed with basically anything plus they are super comfy to wear! A must when attending a fashion parade. My top is an old favourite by Australian designer Willow and is so flowy and feminine. I always feel amazing in it. 
For my accessories I kept it chic and simple, opting for a few statement pieces from Bijoux Box (my gorgeous earrings and rings) and this classic clutch from Bardot. 
Best part – seeing all the white on white in the parade!