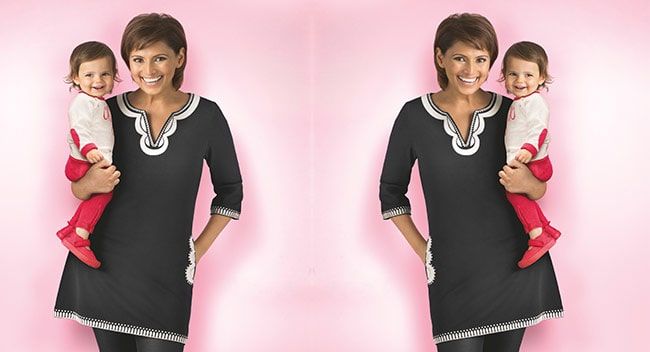 David Jones is such an iconic Aussie store, and for me, to be asked to appear on the cover with Annabelle for their Mothers Day catalogue was incredibly special.
The photo shoot took place at a studio here in Sydney and as usual, Annabelle was being her cheeky little self! I've included a few behind the scenes shots for you and I promise to do more of these from now on … i actually think the behind the scenes shots are the best ones!
You'll notice the pink background on the catalogue cover – well, David Jones in association with the National Breast Cancer Foundation (NBCF) are hosting a Mothers Day High Tea in the Sydney store on May 12 and I'll be there as one of the ambassadors.
The proceeds raised on the day are in support of the NBCF, a cause that's very close to my heart. I am proud to have had the opportunity to work with David Jones for Mothers Day this year.
Happy Mothers Day to all the mums out there! Have a great day on Sunday!