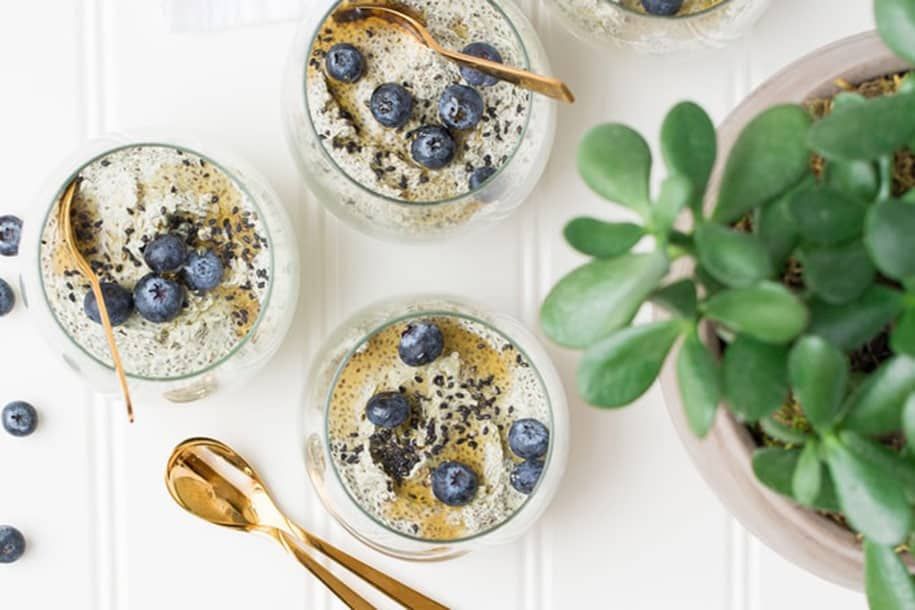 Creamier with every mouthful, this overnight recipe is next level. Trust us, you'll be dreaming of this Creamy Vanilla Chia Pudding long after it's gone.
CREAMY VANILLA CHIA PUDDING
Dairy-free / Refined Sugar-free
Serves 1
INGREDIENTS
½ cup milk – we used coconut milk
½ cup yoghurt – we used coconut yoghurt
2 tbsp chia seeds
1 teaspoon vanilla extract
½ cup blueberries, to top – we used fresh blueberries
Honey, to drizzle
METHOD
Combine milk, yoghurt, chia seeds, and vanilla in a mason jar. Stir until combined. Top with blueberries.
Cover and leave in the fridge overnight. Drizzle with honey to serve.
WANT MORE? CHECK OUT OUR RECIPES SECTION AND OUR BOOKS FOR MORE NUTRITIOUS TASTY MEALS.