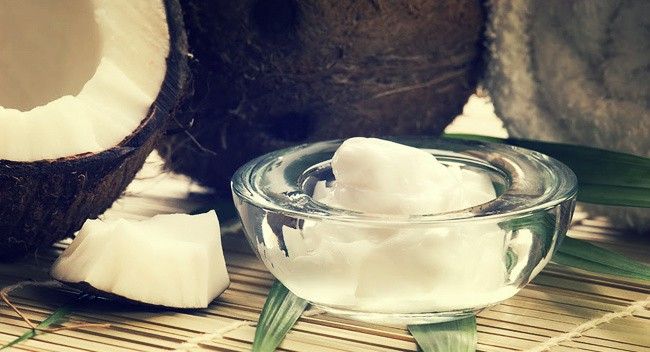 Coconut is one of my favourite scents, especially during summer. The smell instantly transports me to a tropical getaway; lounging beachside with a drink in hand… bliss! But I also love beauty products that use coconut because in addition to its delectable summery scent, coconuts are incredibly good for you.
Natural beauty concoctions usually work the best, and don't deplete your body in the process.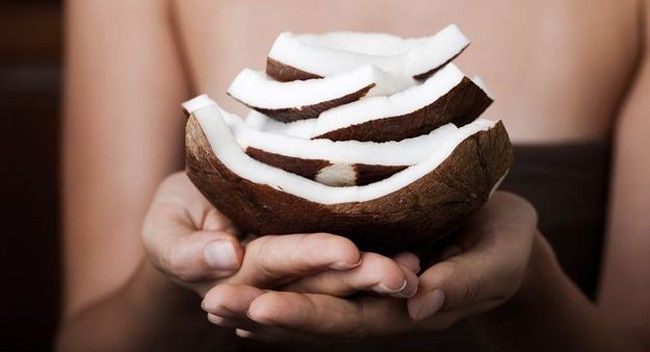 On the beauty front, coconut is a massive multi-tasker:
• It's high in lauric acid, a fatty acid that helps retain moisture
• It has antibacterial and antifungal properties, which help discourage pesky pimples and dandruff.
• Coconut stimulates blood flow (excellent if you want to stimulate hair growth)
• It's a natural source of vitamin E, vitamin K and iron – so it's very nourishing for the body in general
Here are our top swiish beauty picks – you will want to treat your bodies with these fab buys.
Coconut Body Butter

The Body Shop, $27.95
A body butter is great if your skin is dry because it works deeply to lock in moisture. This one is our favourite because it's thick, creamy and deliciously coconutty! You can smell this stuff a mile off – in a good way!

Virgin Coconut Oil Sugar Scrub

The Coconut Shop, $12.00
It took a lot of strength for me not to dig in and taste this body scrub! A mix of virgin coconut oil and Aussie-grown raw sugar, this scrub is excellent for exfoliating dead skin cells, leaving you feel fresh and soft.

Coconut Lip Balm

Kiehls, $12.00
I'm a big fan of Kiehl's products in general, and this is no exception. It's a glossy-finish lip balm that glides smoothly over your lips to leave them moisturised and soft. I love the stuff; it's shiny but not sticky!

Coconut Passion Body Wash

Victoria's Secret, $10.50 (approx.)
Nothing like a lovely, bubbly shower to leave you and your skin feeling fresh and fab. They sure know how to make lush beauty goodies over at Victoria's Secret. This stuff foams up wonderfully and leaves the skin clean, smooth and supple. Add it to your cart when you're doing a bigger order though, as they charge to ship to Australia.
DIY: Intense Coconut Oil Treatment for Damaged Hair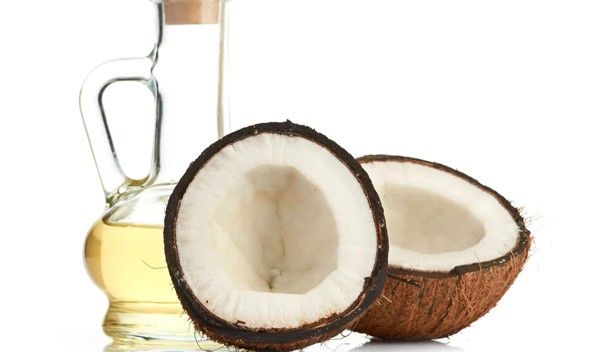 You've heard me go on before about how much I love using coconut oil in my cooking, particularly when I was quitting sugar. But the goodness of coconut oil goes beyond the kitchen, it's also very good for your skin and hair. I love this little hair tip that one of the swiish girls shared with our team; it's a keeper!
This is super easy to do and very beneficial for the hair, especially if your locks are looking a little dry and you've got a ton of split ends.
What you'll need:




•

Virgin Coconut Oil


•

A towel you don't mind getting oily

What to do:
1. Gently heat up the coconut oil (Very gently… You don't want it to be too hot, you're only trying to soften it)
2. Massage it through your hair, focusing on the mid-length downwards.
3. Heat up a towel in the dryer so that it's warm, and then wrap your hair up in it like you've just come out of the shower.
4. Leave your hair to soak up the moisturising goodness (use this time to unwind. We suggest flipping through a magazine or turning on your favourite show!)
5. Take off the towel and then wash your hair as usual.
6. Enjoy having shiny, healthy hair!