If you speak to makeup artists, hairstylists, chefs, artists or any creative, they'll often say that the tools they use are one of the most important, if not the most important, aspect of their craft. 
Think about it, world-class chefs don't cook with blunt knives and artists only use the best materials. Similarly, to create an amazing look, makeup artists use only the best makeup brushes. After all, there's no point using the best quality makeup if you don't use the best quality brushes.
To create the same professional look, we swear by the Eco Tool brushes. And what's better than one brush? Eight brushes !  Eco Tools have put together this fabulous limited edition Confidence in Bloom Beauty Kit. 
Containing over eight limited edition brushes, the kit contains everything you need to create any look you love. Natural look? Absolutely! Smoky eye? You bet!
In a time where environmentally friendly products are at the forefront of everyone's minds, EcoTools is a leader in eco-conscious beauty products for quite some time. The handles are made from bamboo, are 100% cruelty-free and ensure our makeup is applied flawlessly.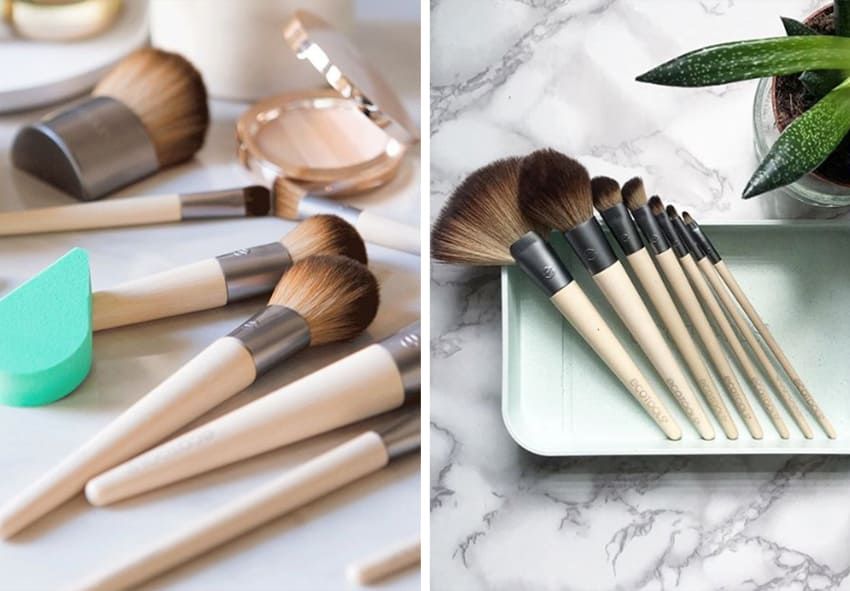 Here's what comes in the Confidence in Bloom Beauty Kit. It has all of the essentials for your entire makeup routine and even comes with a cute little storage tray. 
Airbrush Complexion Brush

Classic Concealer Brush

Full Setting Brush

Precision Powder Brush

Precision Shadow Brush

Blurring Shadow Brush

Micro Smudge Brush

Flat Liner Brush

Storage Tray
You can get your EcoTools here.