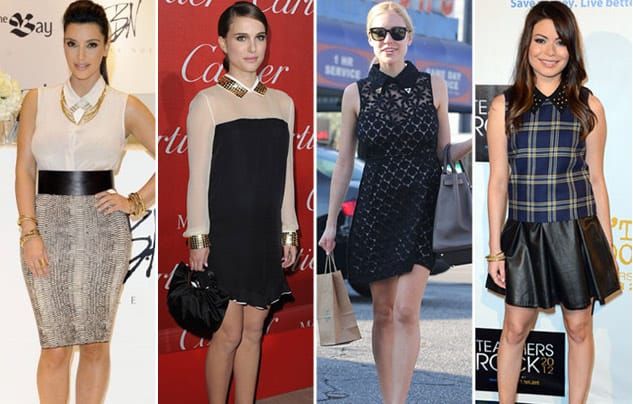 Sequins, pearls, metal, oh my!  Decorative collars are a great way to breathe new life into any outfit, or give your simplest items a lift.  We're up to our necks in the variety we've seen:
Detachable pointed collars
A great way to lift an ordinary dress shirt – or sometimes a collarless top.  We're particularly fond of metallic embellishments here: crosses, studs and small spikes.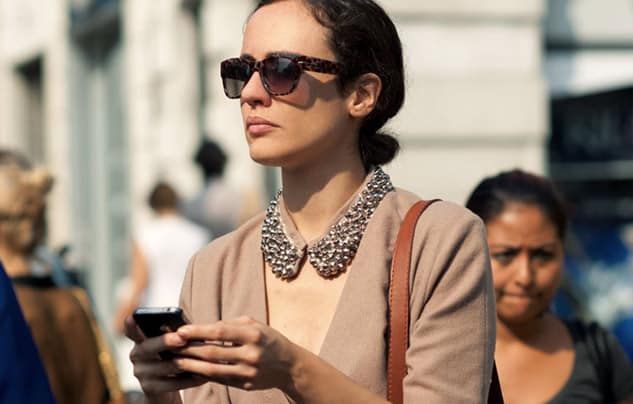 Rounded l Peter pan collars
Softer than the pointed counterpart, and so much more versatile.  Pair with a top, sweater or dress and don't be scared of embellishments!  We're loving gold sequins, pearls, large jewels and costume-jewellery-inspired florals, as well as white Peter Pan collars over dark knitwear.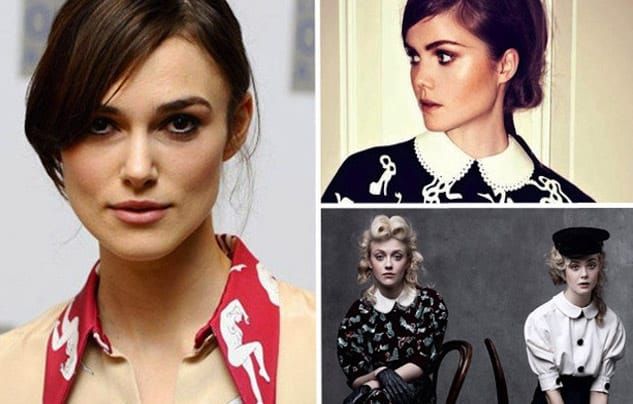 Triangle collar tips
Not for everyone, but will definitely add a sharp edge to your shirt, and just a dash of cowboy (we don't recommend you add spurs!). Bronzed tips on a dark shirt are our current favourites.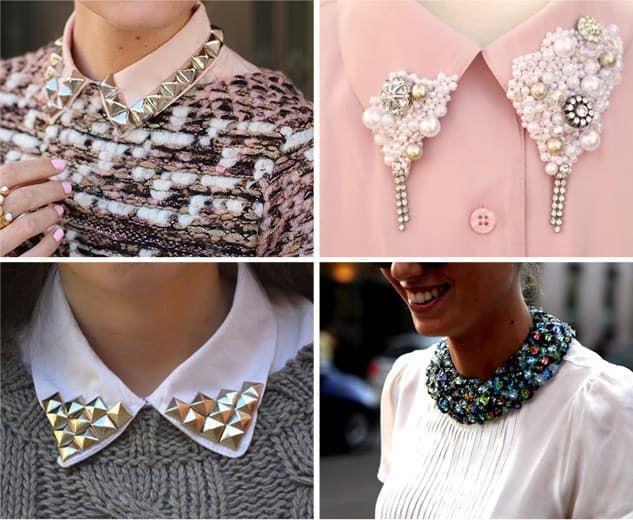 Collar chains
One or two silvery chains held with delicate studs, pearls, or even birds add a bit of movement to collar-tips.  For something more bold, choose rhinestones or spikes and a darker chain. 
You can get the look by spending around $15 – $30. Forever New, Colette by Colette Hayman, Sportsgirl, Topshop and The Iconic all have great styles.