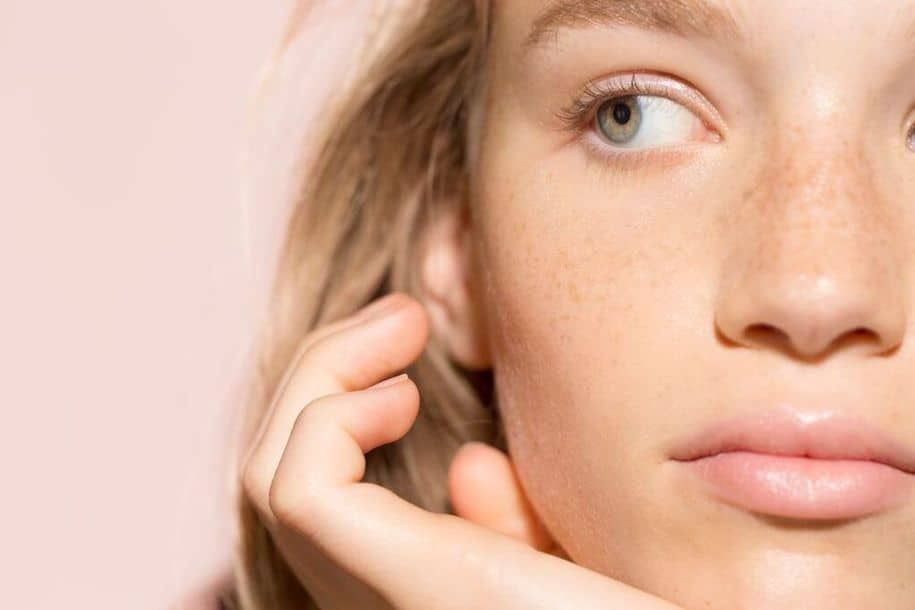 Collagen is the magic protein known it's beauty benefits like supporting skin, hair and nails. Its main role is in strengthening the skin, plus it may benefit elasticity and hydration. Check out the Top 7 Collagen Beauty Benefits you never knew, plus a skin-loving recipe for Sally's popular Chocolate GLOW Bark.
1. Collagen is the major protein that makes up 75% of the skin
It gives skin its strength, durability, and hydrated appearance.
2. Collagen production decreases around 20 years of age
Yes, we know it seems like nature's cruel joke.
3. At the age of 30 we have half as much collagen as we had at 18
Sob, sob…
4. Collagen cannot naturally regenerate
Because collagen is a protein found in the body from birth, it can't naturally regenerate after depletion. So supplementation is key.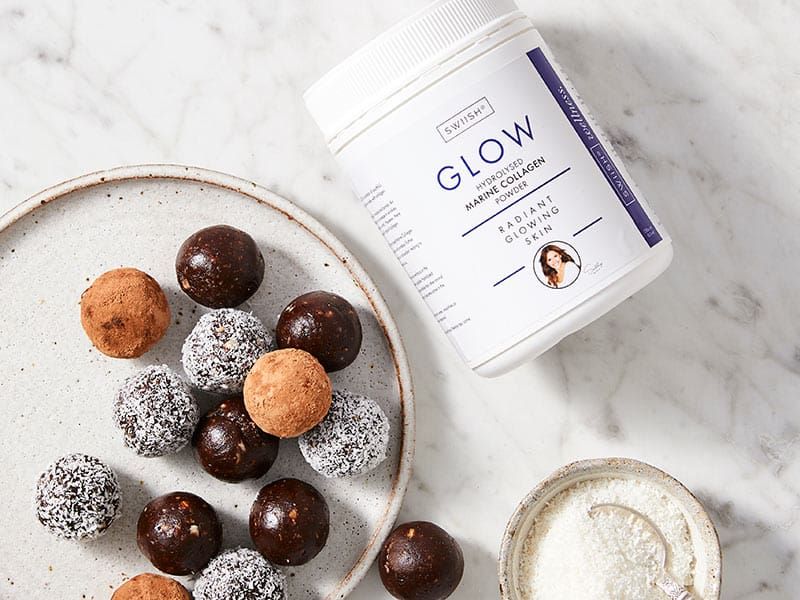 5. Hydrolysed collagen is more effective
Hydrolysed collagen peptides are more bioavailable than other collagen powders taking only 30-45 minutes to enter the skin matrix… now that's speedy!
6. Collagen can help reduce the appearance of fine lines and wrinkles
Not to get all science-y on you, but collagen is unique in that it contains higher levels of important amino acids – proline, hydroxyproline, and glycine. Together, these give collagen it's hero status to help revitalise skin and gut health.
7. You can add all of our GLOW Powders to your cooking as well!
Here's one of Sally's GLOW-to recipes using the GLOW Hot Chocolate Hydrolysed Collagen Powder.

CHOCOLATE GLOW BARK
Gluten-free / Dairy-free / Refined Sugar-free
Serves 12
INGREDIENTS
1 cup coconut oil
3 tbsp butter
1 cup GLOW Hot Chocolate Hydrolysed Collagen Powder
3 tbsp rice malt syrup
METHOD
Melt coconut oil for approximately 30 seconds in a microwave. Remove, stir in the butter, then microwave again for approximately 10 seconds.
Add GLOW Hot Chocolate and rice malt syrup. Whisk until glossy.
Line a medium-sized baking tray and pour in the chocolate. Top as desired. Sally loves using a mix of nuts and seeds!
Freeze for at least 20 minutes, then remove and break into pieces.
Store in the fridge for up to 3 weeks… that's if there's any left! (It's just so yummy).
READY TO GLOW? SHOP THE RANGE HERE