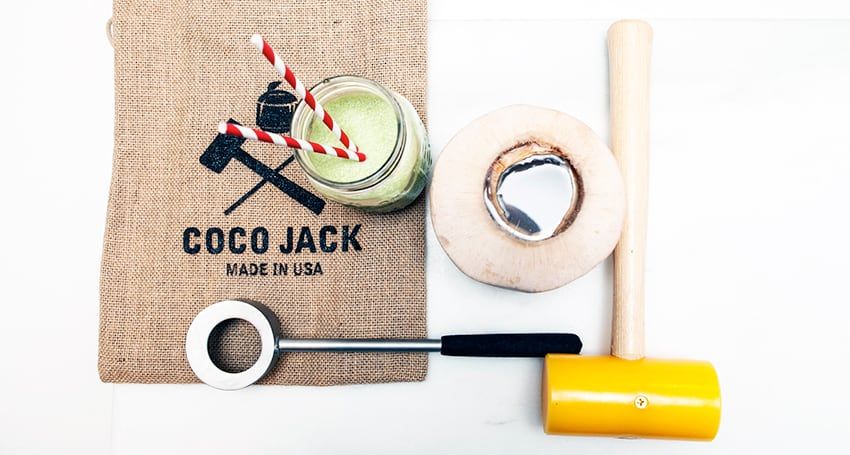 It's official, the world has gone coco for coconuts! With oodles of hydrating and skin smoothing benefits in coconut water, there is plenty to love about this tropical fruit. The only problem with these babies is that fundamental issue of actually trying to crack one open! Ha ha! Well – I'm happy to say that we have found the perfect solution.
Trying to open a young coconut with a knife can be dangerous, time-consuming and super messy (believe me… I've tried). I've hacked away at them, and when knives haven't worked, I've tried screwdrivers, vegetable peelers and pretty much most kitchen utensils, all a big FAIL.
And then Coco-Jack came into my life… and I've never looked back! This simple set of tools might look cute, but believe me, they've got some serious force.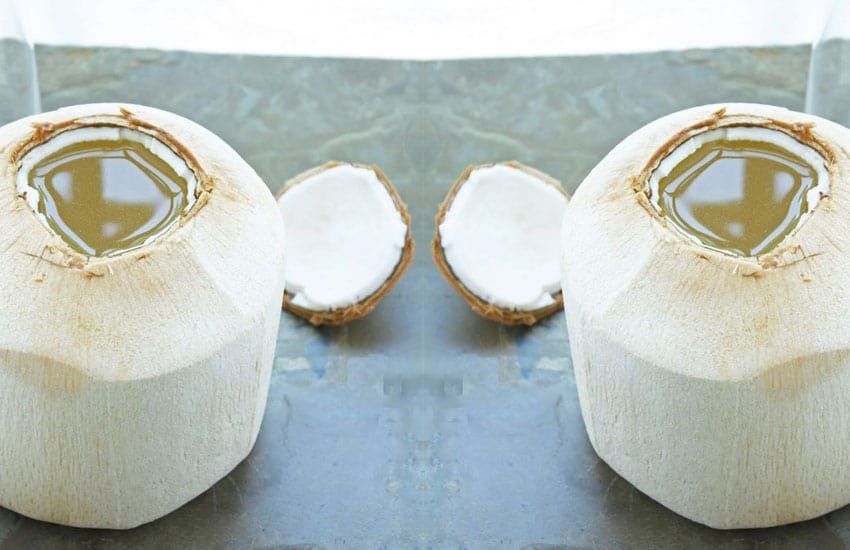 Annabelle and I both love to drink the water straight from the coconut – island vacay style! But I also use the water to whip up my SUPER GREEN SMOOTHIES. The best part about using fresh coconuts though is that you get the whole coconut.  You can use the Coco Jack scooper utensil to scrape out all that yummy coconut flesh to use in smoothies or other recipes as well. Bang for buck, which I love.
SHOP THE COCO – JACK STARTER SET HERE, which comes with a free tumbler and recipe book!
or SHOP THE COCO – JACK ESSENTIALS PACK HERE to get all of the above and the special scooping utensil too!
And if you want to see how COCO-JACK works, then check out this video: